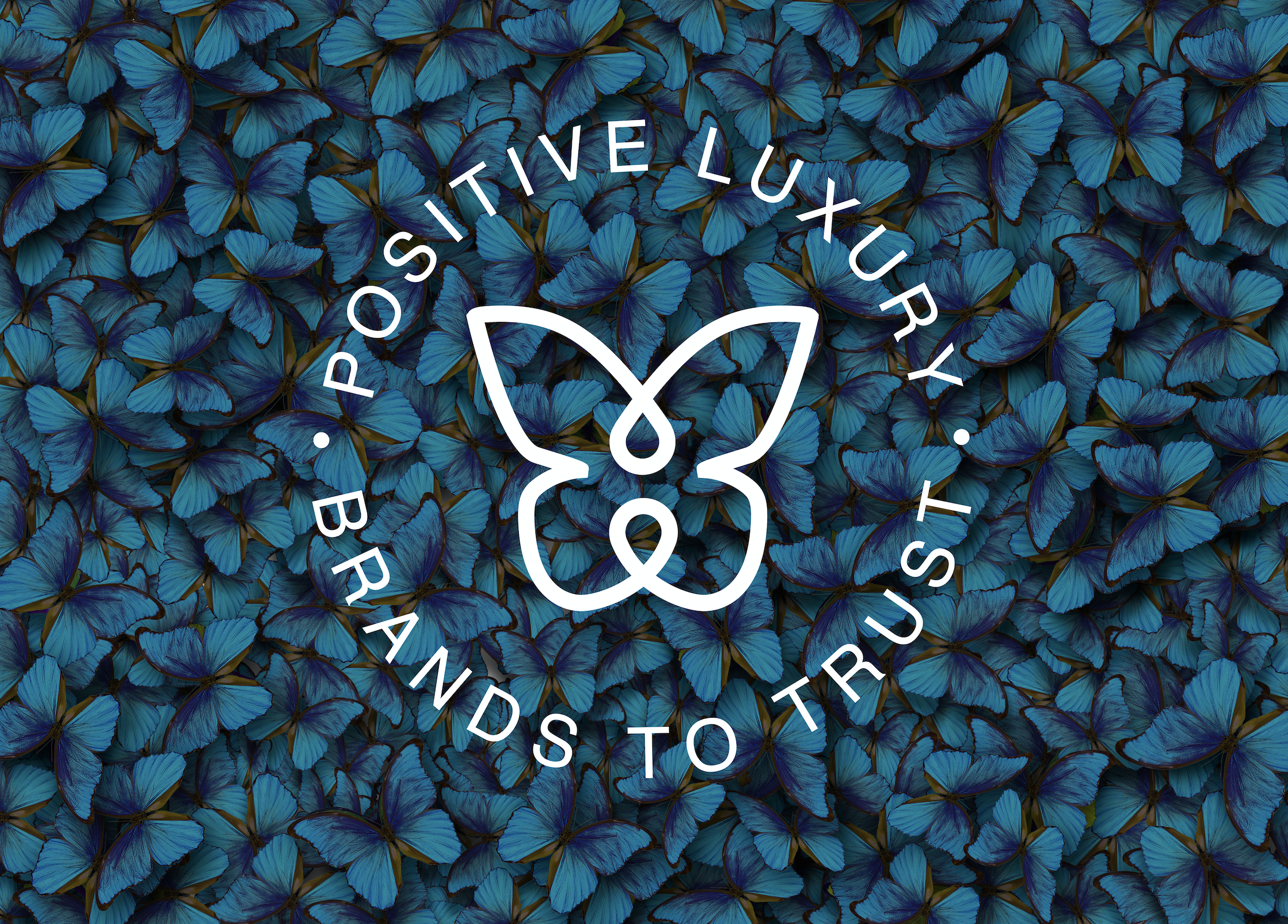 Positive Luxury partners with MY WARDROBE HQ
Last night we were honoured to sponsor and announce the winner of the Circular Economy Pioneer of the Year accolade at this year's Positive Luxury awards, held at London's Kimpton Fitzroy hotel. Hosted by Stephen Webster and Lisa Snowden, wearing rented Mother of Pearl, MY WARDROBE HQ chair Jane Shepherdson presented the accolade – judged by an expert panel including Arizona Muse, Doina Ciobanu and Amber Valetta – to Linde Werdelin, beating off stiff competition from Rebecca Taylor and industry stalwarts, Louis Vuitton. It was a fitting event to announce MY WARDROBE HQ's partnership with Positive Luxury.
MY WARDROBE HQ's Jane Shepherdson & Lily Travers wearing rented Isabelle Fox, Christopher Kane and Huishan Zhang at the Positive Luxury Awards 2020
Famed for its Butterfly Mark, Positive Luxury recognises a brand's actions across these key areas: governance, social and environmental frameworks, community impact and innovation. Positive Luxury evaluates brands through a comprehensive assessment process that is reviewed by its Sustainability Council of thought leaders, industry experts and institutional partners; when a brand passes the assessment process, they receive the Butterfly Mark, which visibly authenticates luxury brands that contribute to a better world.
Speaking of the partnership with MY WARDROBE HQ, Positive Luxury's CEO and Co-Founder Diana Verde Nieto said, "We are proud to partner with MY WARDROBE HQ because it is a great business; you can rent instead of buy and be more mindful of how you live your life."
CEO and Founder Sacha Newall concurs: "As pioneers in the sustainable fashion field and promoters of the circular economy with our unique rent and buy model, MY WARDROBE HQ is delighted to partner with Positive Luxury to help promote a more mindful and sustainable consumption of fashion."