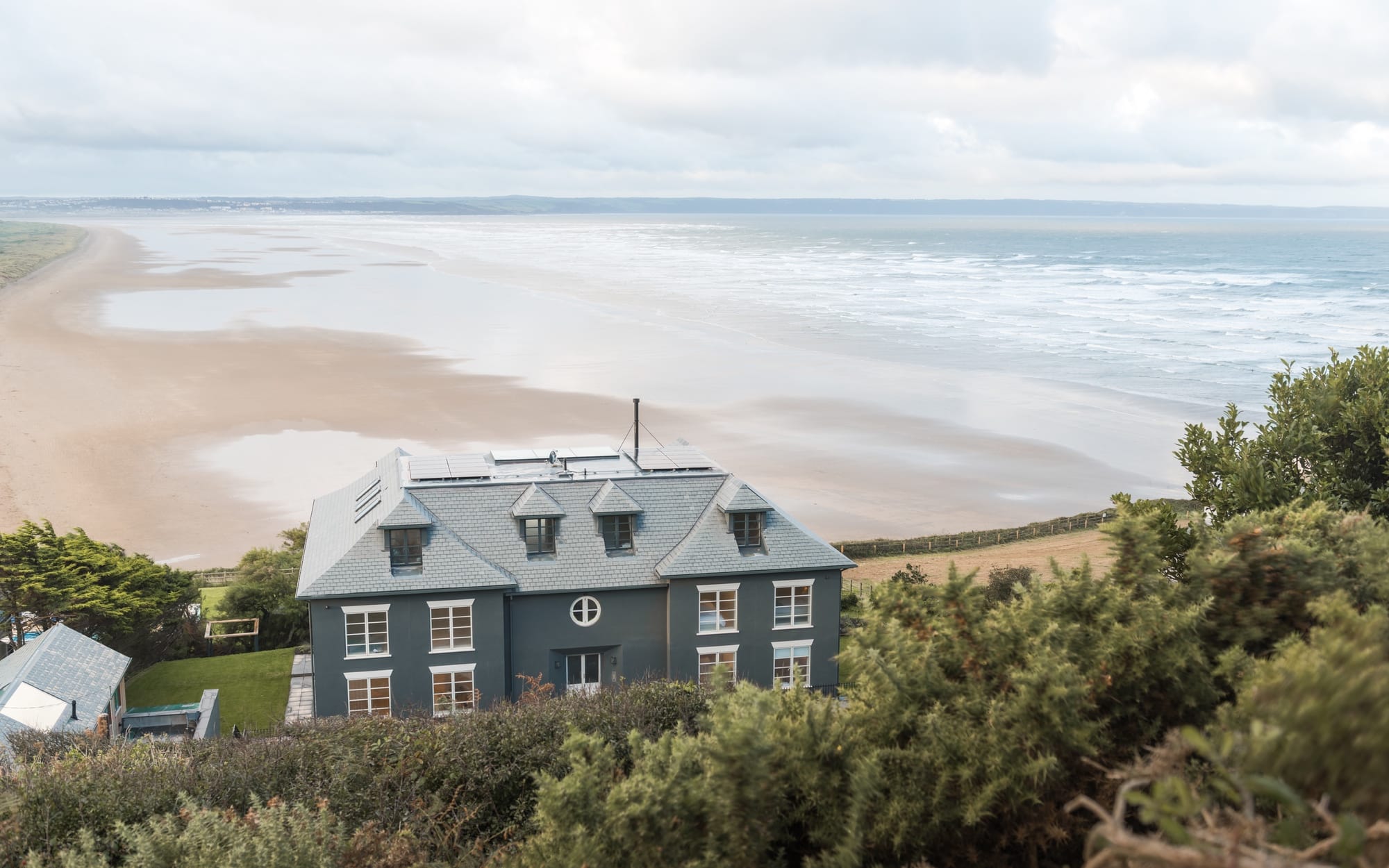 The Staycation Edit
Jetting off to exotic destinations may be off the table for a while longer, but that doesn't mean that we need to put off holidays all together – after all, we do need a bit of a break. We've scoured the country to bring you some of the most beautiful staycations right on your doorstep – with a bit of style inspiration to match.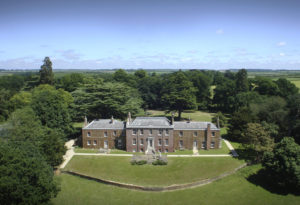 Norfolk – Mount Amelia
Mount Amelia is a Grade 2 Norfolk Country House with large, finely decorated rooms set within spacious parkland and boasting unrivalled views across The Wash. With plenty of space to relax and unwind, you will also find yourself perfectly placed to enjoy all that North Norfolk has to offer – a particular highlight is the Anish Kapoor exhibition currently on show at nearby Houghton Hall (2.5 hours from London).
What to wear
Give summer leather a go in this beautiful dress from Prada whilst pairing it with a sleek Chloe clutch and a bold pair of vintage Nina Ricci earrings.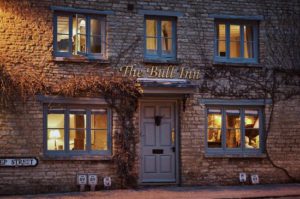 The Cotswolds – The Bull Inn
Nestled in the idyllic Cotswold village of Charlbury just a few minutes walk from the train station, The Bull Inn creates a home away from home for all who visit, including the family dog! Offering eight thoughtfully designed, cosy rooms decorated in Barneby Gates fabric and wallpaper, the Inn has a spacious open garden with an outdoor bar and pizza shack, while for chillier days and evenings there's a candlelit restaurant with roaring fires, an unbeatable cocktail list and a delicious menu. 
What to wear
Master effortless Cotswoldian style in this garden print dress from Mother of Pearl and balance it with a pair of Givency logo trainers and a picnic-ready bag from Salvatore Ferragamo.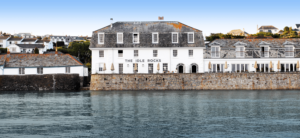 Cornwall – The Idle Rocks
The Idle Rocks is your place by the sea; a place to relax, kick off your shoes and re-engage with the simpler pleasures in life. Situated on the harbourside of St Mawes, relax and unwind in the comfort of one of 19 individually designed bedrooms before enjoying the restaurant's south facing terrace for idyllic water views and a menu filled with fresh seafood and local Cornish ingredients.
What to wear
Make the most of the beach side vibes in the printed kaftan from Duro Olowu, Pink Piglet earrings and Chloe Gosselin cross strap sandals.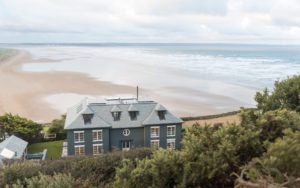 Devon – The Chalet Saunton
Situated overlooking the stunning Saunton Sands beach, The Chalet Saunton is an exclusive apart-hotel, home to six luxury three-bedroom holiday apartments and a stunning two-bedroom top floor penthouse with a private balcony. Offering modern beachside design in its finest forms, the rooms are spacious and minimalist, while floor-to-ceiling windows allow you to take in the beachside surrounds. After a hard day of surfing, you'll have earned a bit of indulgence at the nearby Beachside Grill, where you can feast on burrata salads, fresh seafood and local ciders.
What to wear
Pare it back with a 90s summer style in this crisp lace up top from The Row, Paula Nadal shorts, and Tory Birch wide strap sandals.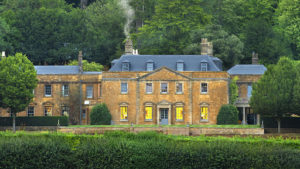 Somerset – The Newt
The Newt is a Georgian country estate nestled into the beautiful Somerset woodlands, where you can truly relax and get away from it all. With rooms that have been designed by former Elle editor Karen Roos, the hotel offers a simple countryside elegance – where comfort and design are perfectly balanced. The estate boasts a spa, two restaurants, a farm shop, a house & garden shop and a new gelateria, so there's really no need to step off the grounds. Visit the glass-walled Garden Café which offers a menu of home-grown vegetables, barbecued pork and beef, charcuterie and cheeses, or head to the Botanical Rooms, where you'll find brill with brown crab sauce, fennel salad, or a chocolate and beetroot mousse. Yum!
What to wear
This Rixo paisley dress fits well with the effortlessly chic vibe of the hotel, while a Jimmy Choo bucket bag and Vinnie Day gold leaf earrings will elevate the look when you head down to dinner.