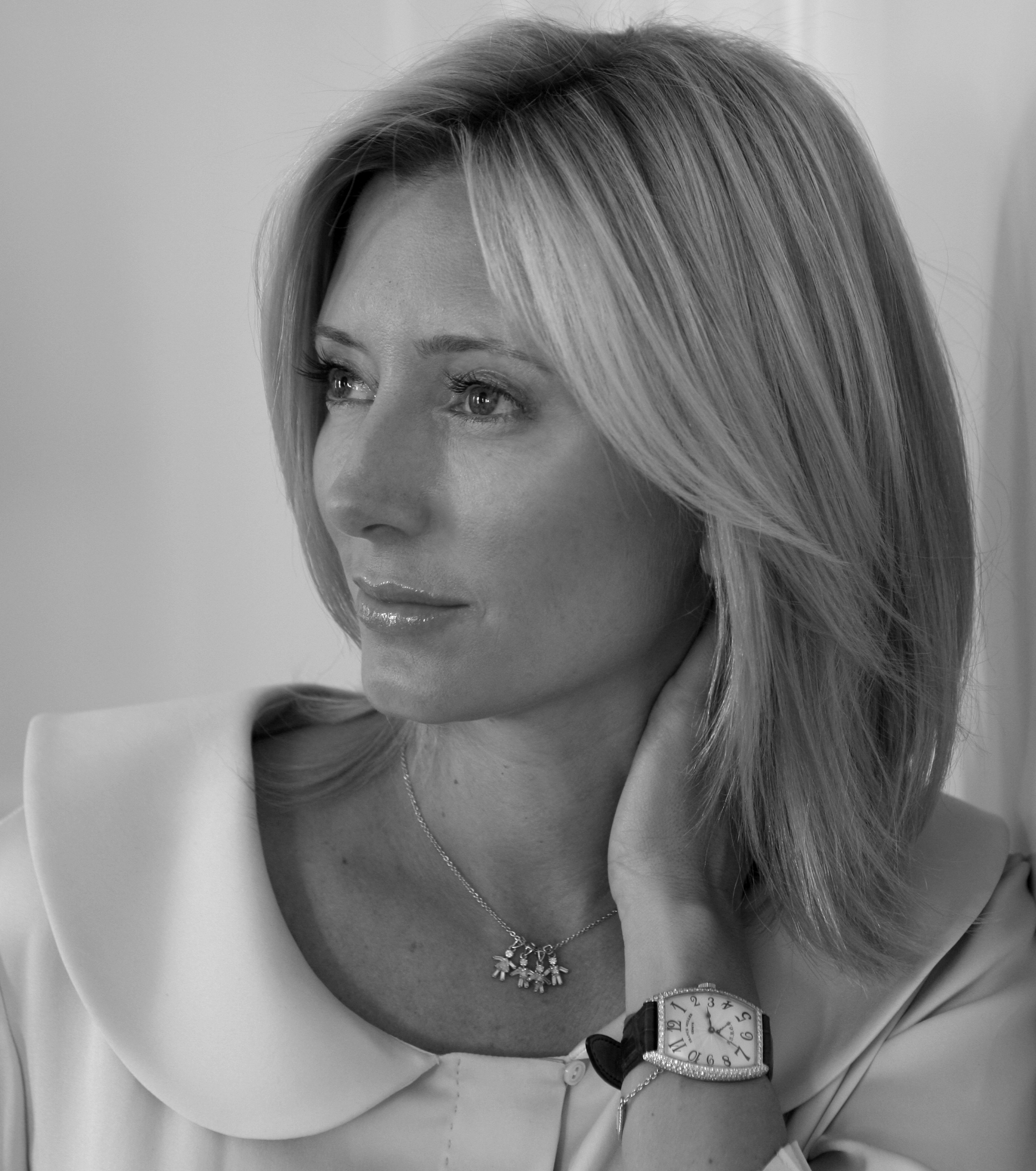 5 minutes with… Marie-Chantal founder and creative director, Princess Marie-Chantal of Greece
Synonymous with angel-wing embroidered jumpsuits and Liberty print dresses, Marie-Chantal is the go-to childrenswear label for picture-perfect pieces. Now available to rent and buy on MY WARDROBE KIDS, we caught up with founder and creative director, Princess Marie-Chantal of Greece to discuss her favourite pieces from the collection and the Valentino dress she'd rent for herself from MWHQ…
When did you first have the idea for Marie-Chantal and how did this evolve to where you are today?
It all started when I was pregnant with my third child and son, Achileas. I had wanted to work for a while and had been putting together ideas on starting a children's line. When my son was born he had the most amazing head of silver streaked hair, he looked like a little angel and within a few weeks we had the MC Angel wing designed. It's been a best seller ever since. Because of its success we've decided to launch a collection solely focused around the Angel wing collection and gifting.
When you were growing up, did you always want to work in fashion?
I grew up in Hong Kong and Paris, two very different cultures but somehow the two brought out what I love most in my style and my fashion choices. Elegance and simplicity. Classic with a touch of fun. It's how I like to dress and how I like children to be dressed. When I was younger I wanted to be a veterinarian! My desire to work in fashion came later when I had children and wanted to create a brand focused on classic designs with a touch of fun.
At MWHQ we're inspired by female leaders (particularly as our leaders are two incredible women!). As CEO & Creative Director at Marie-Chantal could you share your top tip for leading a team and what inspires you within your role?
I'm so lucky to have a great team that works so well together. Running a retail business isn't always easy as there are so many moving parts that need to join up perfectly in order to deliver a perfect product. Retail is detail and the devil is in that detail so I have to give credit to my team who help deliver what my brand is about. I just put the ideas together.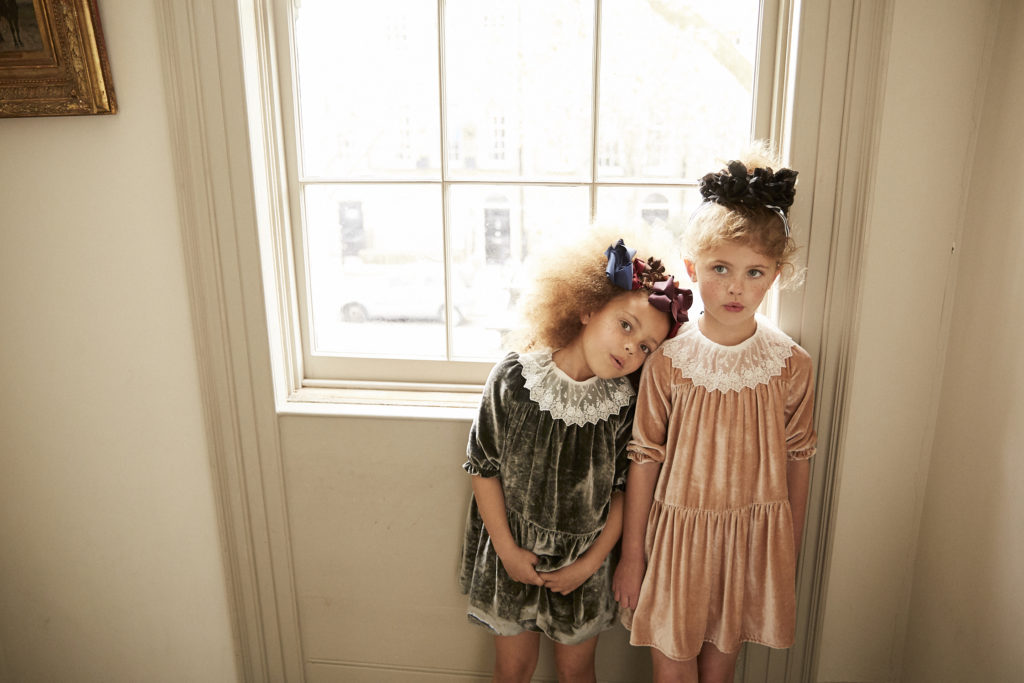 We're obsessed with the S/S Liberty print dresses. How long have you been working with these fabrics and what inspired the partnership?
When I was little growing up in Hong Kong, Liberty fabric was all the rage. We wore little tana lawn Liberty smocked dresses all the time. Maybe life was a little more formal back then as children would always wear dresses to birthday parties, not so much today! Tana lawn cotton is just so soft and gorgeous so I always bring in a Liberty or two as a nod to my childhood – and at the end of the day, who doesn't love to dress up their children every now and again.
The A/W collection has such a wonderful boho, almost Seventies vibe. What inspirations or references did you have in mind when designing it?
I grew up in the '70s and as a family we traveled so much, so I always add in a touch of my childhood or my children's childhood as inspiration. This collection was inspired by a picture I have of my mother with the three of us all dressed in long flowy dresses. I think my mother is wearing a '70s Yves St Laurent dress with boots and a very long necklace. Very on brand today! 
What's most important to you when choosing an outfit for your children – when they're little enough for you to choose for them!
My daughter Olympia, when little, had an incredible opinion on what she wanted to wear and it had to be a dress a day. We got into a battle one day when she must have been four or five. She refused to wear what I had chosen for her and wanted something else. Someone told me the best way to deal with that was to give her an option of three of my choices and she could then choose one. A compromise in life always works best!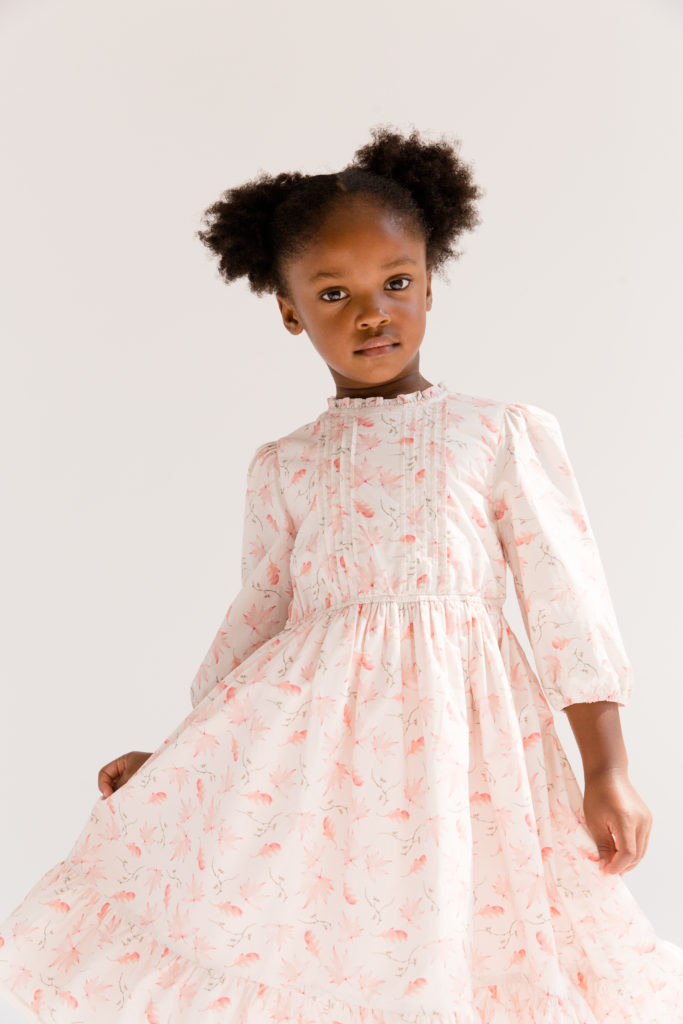 Marie-Chantal has the dreamiest outfits for special occasions. Which pieces do you personally love for your little ones, and which womenswear items you might choose from the MWHQ platform to match?
The Fleur Exclusive Print dress is one of my favorites from the AW collection, and I would definitely choose a Valentino dress to match as he is a close friend and also designed my wedding dress. I think the Valentino Pussy Bow Silk Georgette dress would pair beautifully with the Fleur dress for a chic mother/daughter look for your next special event. 
The rental retail model is a great way for customers to consume sustainably. Is finding sustainable options something important to your business ethos?
I've always believed in fashion having a shelf life and pretty dresses or outfits to be stored away for another family member to wear. Just this summer when quarantined, my daughter Olympia discovered my closet full of my clothes from my early 20s. She's desperate to wear them at future events and I think that's so great. A timeless design should last and I find it super chic to pull out old pieces to wear now more than ever. We are happy to extend the life cycle of these pieces even further by being a part of MWHQ.
What were your favourite outfits when you were a child?
I loved dresses and going to birthday parties. I always remember my smocked party dresses, socks and Mary-Jane shoes as a favourite.
And finally, is there anything that you wish your parents hadn't dressed you in!?
I remember my mother dressing me up in these silk taffeta bloomers with a sash and top. I felt ridiculous and had a miserable time. I've always remembered how not to make your children feel and the importance of how clothes can make that difference. It's how we express ourselves hence the classic with a twist in the MC motto.
Rent and Buy Marie-Chantal now, at MY WARDROBE KIDS