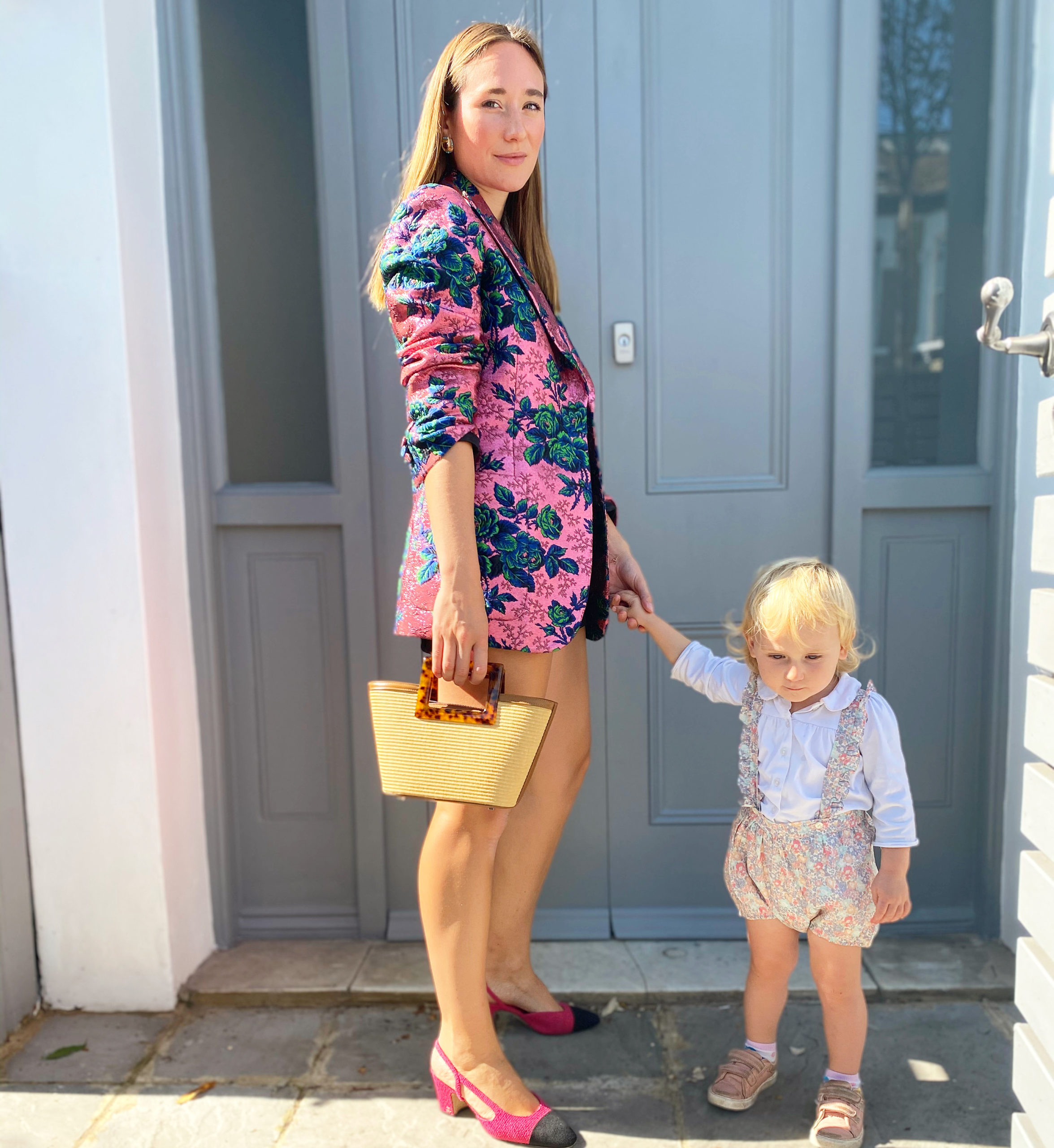 5 minutes with… Luxury Brand Consultant Alexandra Carello ✨
When did you first have the idea for your consultancy business, and how did this evolve to where you are today?
I joined NET-A-PORTER after leaving Jimmy Choo and got pregnant almost straight away! After having my daughter, Olimpia I felt strongly that I wanted a job that would allow me to be in control of my own time. I am lucky that I work in an industry where I had the choice to go freelance. I started very gently when Olimpia was 6 months old. Testing the market to see if anyone would pay me as a freelancer… luckily they did and it has grown organically since I began in March 2019. My background is in house PR and I really believe in this dedicated approach for small brands, I noticed growing brands really need full attention and I operate as an in house PR & Marketing consultant offering much more support than a traditional agency, so i only allow myself to take on a few clients at a time.

When you were growing up, did you always want to work in your industry?
When I was younger I wanted to be a chef! but since my early teens I have been passionate about the industry and spent my teenage years working out which part of the industry I wanted to grow in. I started interning for magazines like Glamour and Vogue before doing a summer internship at BPCM. That was where I decided that PR was for me, I loved it. So energetic, so creative but also really strategic. I studied English Literature at University and then got my first job in the Press Office at Louis Vuitton. Just to note though that wasn't easy – I sent out my CV to about 30 brands and LV was the only one to reply. I count my lucky stars it was them to this day.
At MWHQ we are inspired by female leaders (particularly as our leaders are two incredible women!) – have you been inspired by past colleagues or leaders?
There are definitely a few gems but also great examples of what I don't want to be as well, I think this is equally important. I think it is easy to come across nasty women (and men) in our industry so when you meet someone that really inspires you their memory sticks with you. What inspires me is someone who is so dedicated, so professional and driven but equally kind, human and with a sense of humour. God knows you need a sense of humour. For me i'll always remember Natalie Wansborough Jones who gave me my first fashion internship at 16, my manager when I was at Jimmy Choo and Louis Vuitton (Lara Sinclair) and Dana Gers who I worked for at net-a-porter and Jimmy Choo. And Alistair McCallum – also my manager at Louis Vuitton. The funniest person I'll ever work with.

What's your favourite fashion trend for your children?
Anything that I can wash! I prefer not to dress her too grown up, so anything in colour and print – a bit like me really.

What's most important to you when choosing an outfit for yourself , and for your children?
I'm just getting out of my lockdown style rut of jeans and a t-shirt or Sheep Inc. jumper. But that means just throwing a smarter jacket over jeans and a jumper at the moment! I love to dress up, I love bold colour and I like to feel really polished whatever the occasion so I have certain uniforms I stick to. For Olimpia I don't like to be precious about what she wears. There is time for that later.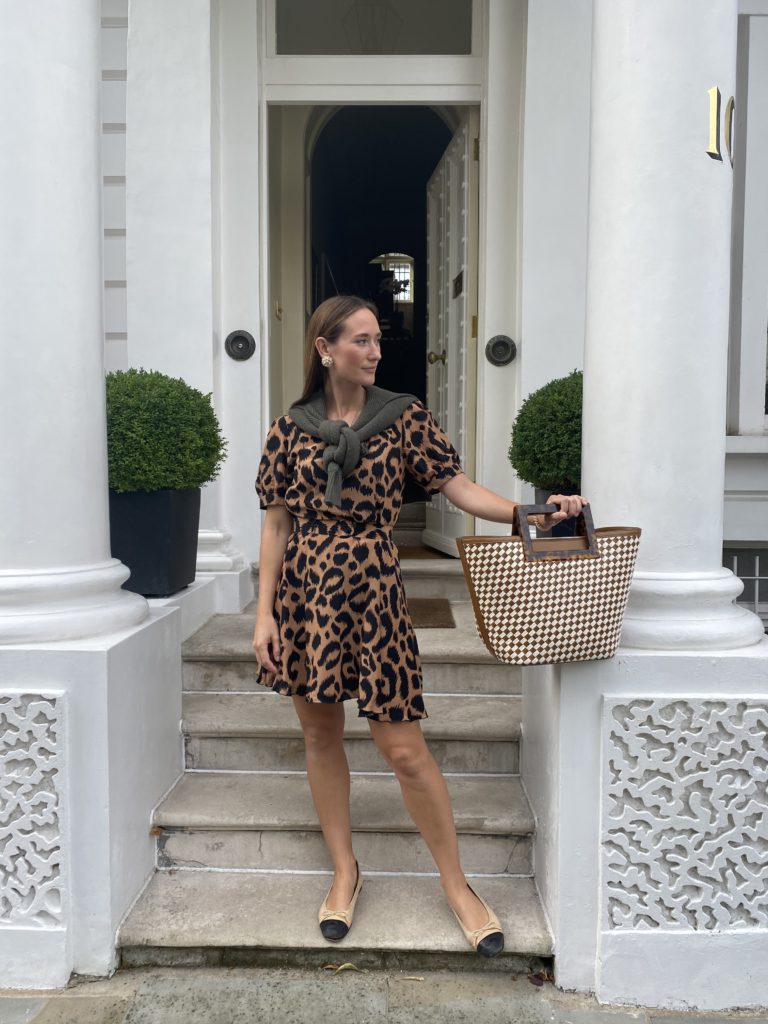 You work with some wonderful brands which share our sustainable values- what do you like about the experience of rental and resale fashion and how it can help the current consumer climate?
People buy things they don't need for that instant boost, often the things they buy aren't considered purchases but trend led and impulsive. Often these things get worn only a handful of times before the owner tires of them. I think rental can help with this issue. Alleviate the problem of excess consumption by allowing people to still achieve that buzz of shopping / wearing something new but without the waste at the end. I think people's mindset needs to shift from ownership to rental and when they realise the possibilities of rental far exceed what they could buy I think this will really help. I think it can also really help with occasion dressing too, stand out outfits only meant to be worn once.

What would you say has been the driving force for your success?
I am a bit of a perfectionist and I like doing things. I like being busy and i like being good at the things I do. I also have a goal that I want to leave something behind so I want to create a business that lasts – my next steps are to build my consultancy and see where that takes me!

What were your favourite outfits as a child?
I have two that really stand out for me.
1. a yellow dress when I was about 5 that was like Belle's from beauty and the beast. Not sure I've ever felt more beautiful in a dress.
2. When I was about 12 I had a trouser and jacket two piece from DKNY in red and it was made from some stretch material, it was tight and I wore it a lot. I remember wearing it to look around boarding schools, kind of inappropriate but I definitely felt sassy. Can't remember if I got into the school or not but I remember the outfit….