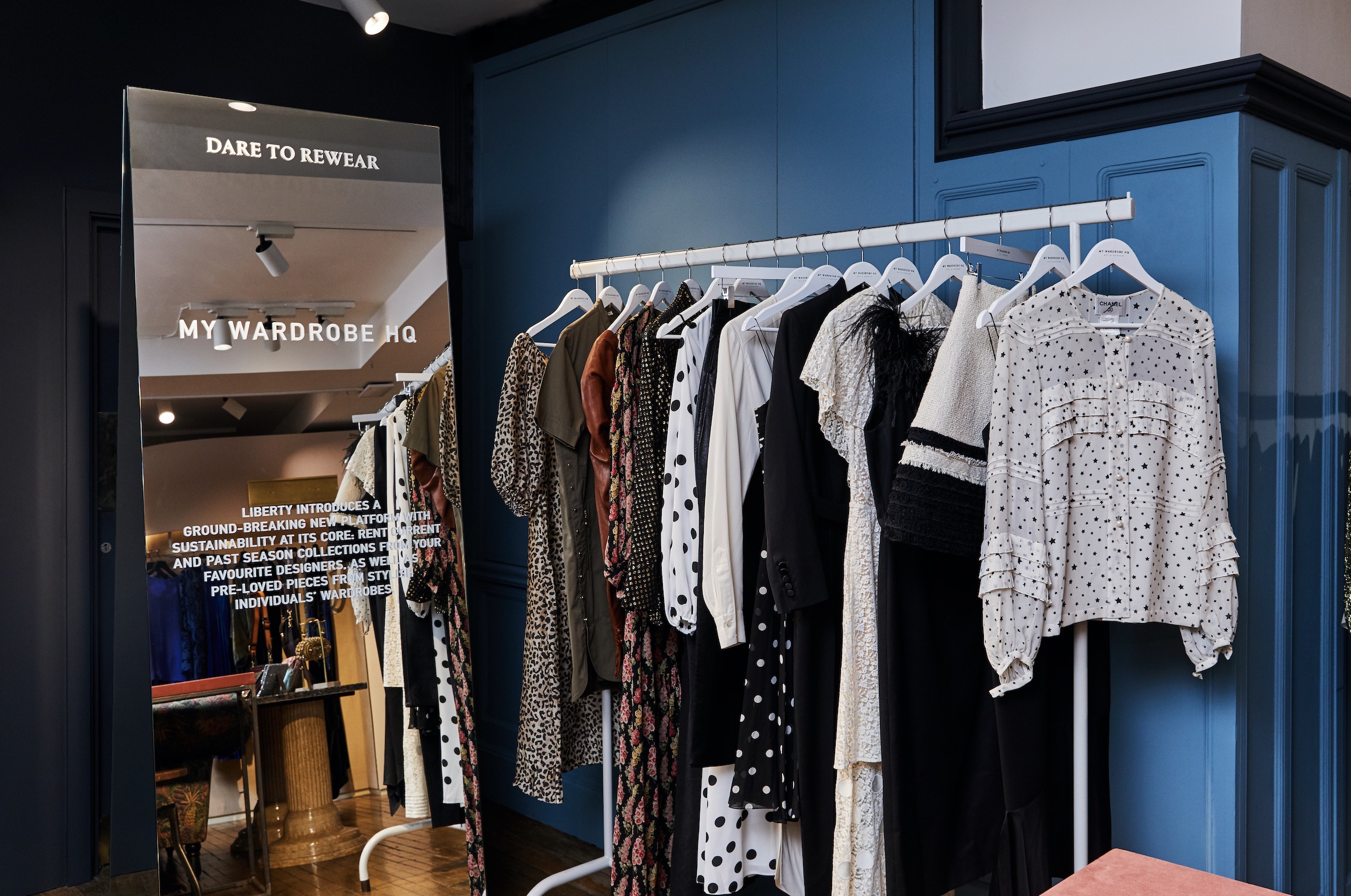 Visit MY WARDROBE HQ at Liberty London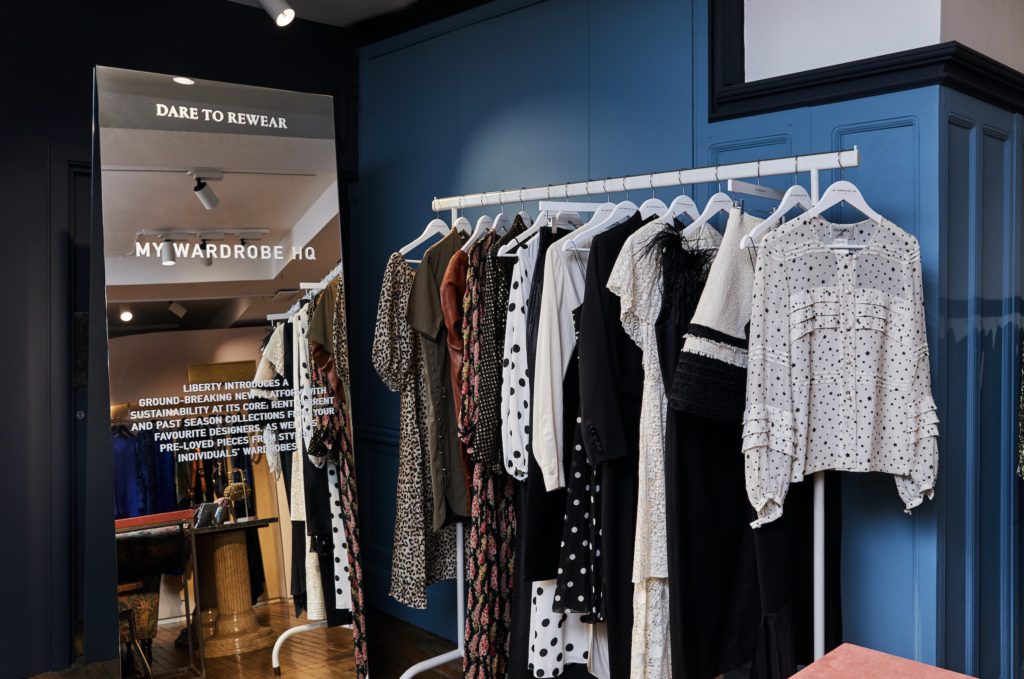 In a retail first, from today customers can rent fashion from MY WARDROBE HQ in store at Liberty's iconic Great Marlborough street store.
Customers can browse a selection of womenswear RTW and accessories on the 1st floor between 11th February – 31st March, with designers including Coach, The Vampire's Wife, Lulu Guinness, Gucci, Chanel, Saint Laurent, Rixo, Franks London and so many more. From weddings and races to galas and garden parties; our specially curated edit of event wear exclusively available at Liberty will see you through every occasion across the year. Partnering with Liberty London on this project, MY WARDROBE HQ founder and CEO Sacha Newall explains, "Liberty London has so much heritage, there really is no other department store like it. We're all about experiencing newness in a modern way and Liberty is all about heritage, while embracing the new; it's a revolutionary new way of consuming fashion and I can't think of a better brand to partner with."
Here, Liberty London's Chief Marketing Officer, Madeline Macey reveals why Liberty has partnered with MY WARDROBE HQ and how she sees rental and retail co-existing…
Why did you choose to partner with MWHQ? As a retailer that has always championed discovery, we are excited to be working with MY WARDROBE HQ who are disrupting the way customers are shopping in a sustainable way which we know our customers will respond to.
Who is the Liberty woman and why do you think she will embrace MWHQ and fashion rental as a concept? Ours is an artistic shopper, they don't answer to trends but their own self-expression. They have also been actively informing us of their desire to shop fashion and accessories in a more sustainable way so I'm excited to see how they respond. Our vintage offer, which we have had for 14 years, has grown 66% up YoY which is a direct example of how our customers shop outside of the norm.
How do you see rental and retail co-existing? At Liberty, we have always embraced quality craftsmanship and design over fast-fashion, and so are delighted to offer our customers a new way to enjoy the Liberty edit. We stock designers and pieces we believe will last longer than a season in someone's wardrobe, but also appreciate sometimes you have the need for a one off special moment, or particular time in your life like a holiday or a Honeymoon that requires some designer supplements! Shopping consciously is the way forward.
Which designers do you think are excelling/embracing sustainable fashion? BITE Studio are a new brand we are bringing on board who have some great tailoring I will be wearing this season, while Paloma Wool is a big winner with our customers already.
What inspired the Liberty collection featured in our edit? The Liberty RTW collection has only just launched to much fanfare. It's a beautifully detailed collection created here in our London studio inspired by prints from the archive and each piece is timeless.
Which pieces from the Liberty collection would work well for renting and how would you style them with existing wardrobe pieces? Our classic Hera peacock print has been re-imagined in gold, brown and black which is how Liberty do Leopard print! I will be wearing the shirts and dresses across different looks.
Visit MY WARDROBE HQ on the 1st floor at Liberty London between 11th February – 31st March 2020.