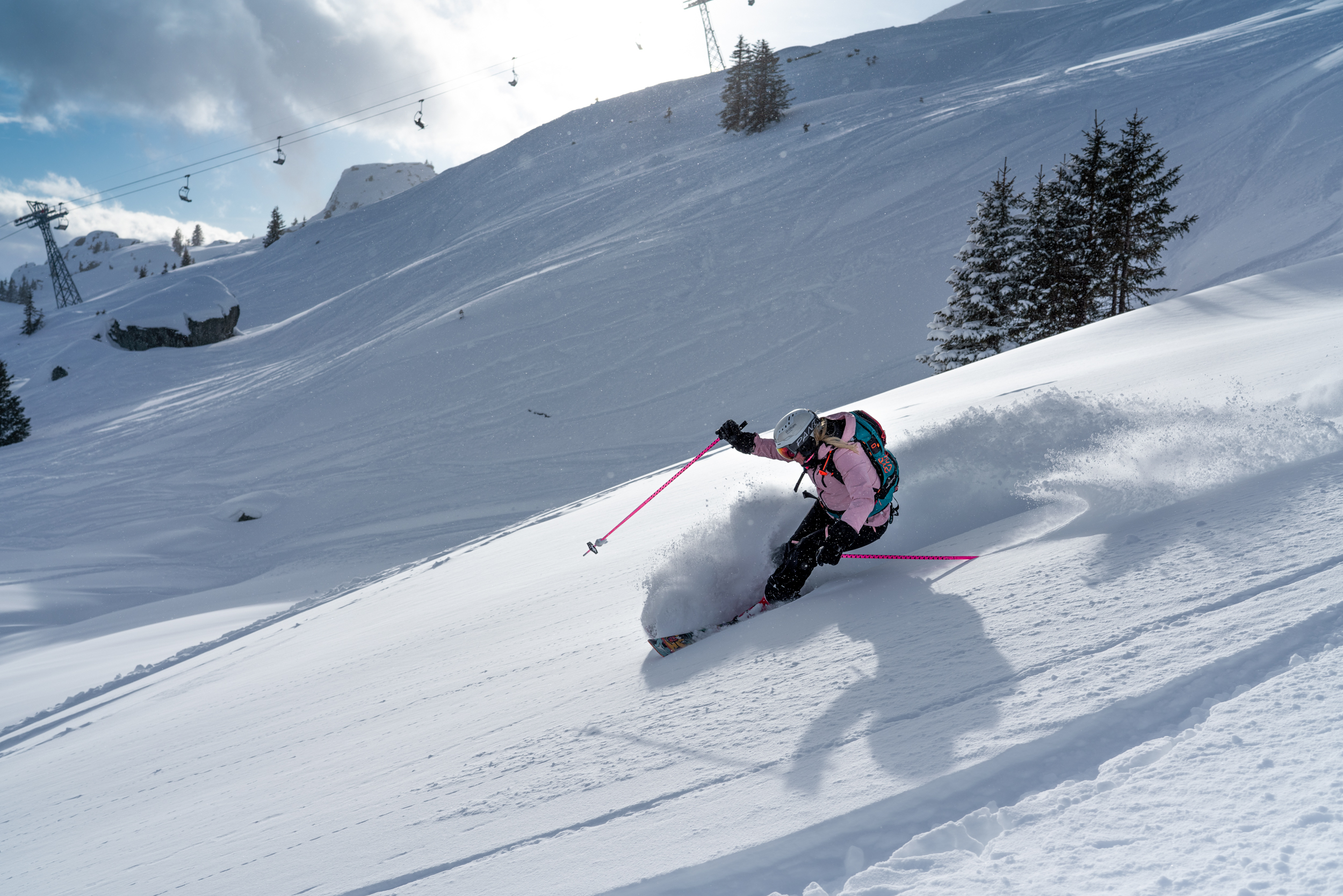 MW meets Ecoski's founder… Rachael Westbrook
Why do you think bringing skiwear to rental is revolutionary?
For so many of us skiwear falls under the "occasional wear" bracket, with a lot of skiers only spending a matter of weeks in their kit each year. Buying high performance, fashionable kit isn't therefore a financially sound option for lots of people – especially those that either want to change their look or are still growing. Renting makes ski kit more accessible and affordable to all.

Why MYWHQ and MY VENTURES?
I was introduced to MWHQ by a friend (Kalita) and my sister in law also highly recommended them. I knew they were the perfect partners to help grow this much needed arm of the business. I was so impressed with the My Ventures set up and Nat is an inspiration. Being able to white label and host a rental platform on our own website with all the operations and fulfilment being carried out by the rental expects was such an obvious decision.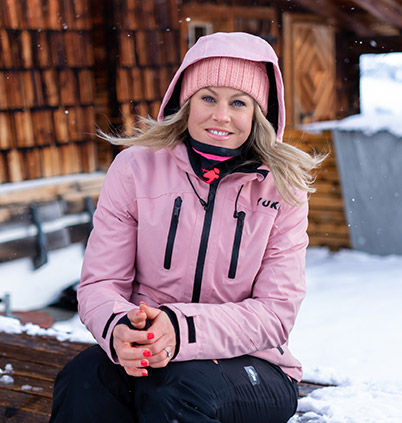 What would be your favourite item to rent?

Oh gosh, there's so many, I'd find it hard to pick just one! I personally have never been able to justify buying from a brand like Amundsen or Ortovox so I think I will be going for them this season! And of course, having the avalanche safety equipment available to rent is a no brainer – I will be taking the Barryvox with me so I have peace of mind when skiing with the children. If I do manage to have a day touring then the Ortovox Ava bag will be an added essential.

How did EcoSki begin? And what are the core values/ missions of the brand?

It was a result of me struggling to find the more responsible brands under one roof. I also couldn't believe there wasn't a better system in place to help families with growing children. The skiwear industry has operated on such a linear method of retailing to date – I wanted to change this. Our ultimate goal as a business is to help drive and instil change within the ski industry. We acknowledge that skiing is by no means a green sport, but there are so many things we can do to hugely reduce our skiing footprint, and clothing is one of those areas. By simply telling people to "buy better" is not the answer – we need to ensure these "better" options are more affordable and accessible so it's easy for everyone to implement. We also need to ensure these "better" options are kept in circulation for as long as possible, which is why we offer a repairs, pre-owned, rental and new
service.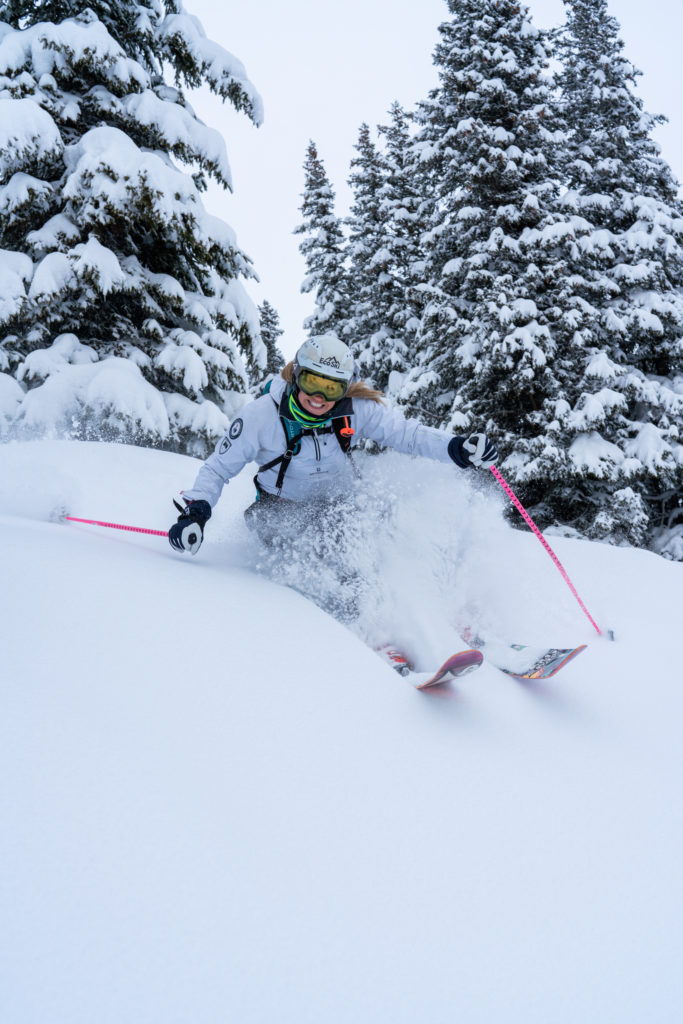 What are your top tips for sustainable skiing?

Well of course my first recommendation would be to make savvy choices about your skiwear. If you already have kit but it's in need of some TLC then get it fixed. If you don't have kit and you are only going to ski once or twice a year, then renting makes total sense for you. If you ski lots and don't want to keep changing outfits then consider pre-owned options before buying new. Consider how you travel to resorts, which resorts you go to, what accommodation you stay in, which restaurants you eat at, eat locally produced food, don't over order or waste, take a reusable water bottle and some water filters. Try and go less frequently but stay for longer to cut out on the travelling. There really is so much you can do. We have a story on our website with top tips from Xavier De La Rue, Chemmy Alcott, Warren Smith, Mike Douglas, Mathieu Schaer, https://ecoski.co.uk/stories/how-to-take-a-more-sustainable-ski-holiday/ and would definitely recommend reading it.. We also have a story about the resorts leading the way which may be
useful https://ecoski.co.uk/stories/ski-resorts-leading-the-way-in-sustainability/ and of course if you live in the U.K. you can also consider the incredible Scottish Highlands – breathtakingly beautiful and if you catch it on a good day it doesn't get much better!  

And finally, use a carbon calculator and anything you can't reduce then we recommend off-setting. Some people don't agree with off-setting, but if done via the right channels it can make a huge difference, and I do think it is a lot better than doing nothing. We have a story on off setting coming to our website soon.