My Wardrobe HQ x London College of Contemporary Arts (LCCA)
Supporting young designers and the movement towards more sustainability in the fashion industry
As sustainability is at the heart of our business model it felt fitting to support not only young designers but also designers who are working towards making the fashion industry more sustainable. Students at LCCA have created a collection of t-shirts, available to buy and rent made solely of either repurposed or upcycled materials. As fashion revolution week is here and Earth Day approaches, there was no better time to introduce this to you all!
A small introduction to Fashion Revolution Week (FRW) for those who don't know or even those who want to know more! FRW is an annual week around the 24th of April – this year it is from the 18th-24th. Why around this date? The 24th of April is the anniversary of the 4th largest industrial disaster in history: The Rana Plaza Collapse. FRW is a way to educate and inspire a global community on the real value of what we buy and wear and encourages brands to stop greenwashing and begin a true sustainability journey!
This year, Earth Day (22nd April) coincides with FRW. Earth Day has a very similar purpose to that of FRW – it aims to diversify, educate, and activate the environmental movement worldwide. Furthermore, Earth Day projects the message that the world needs transformational change and sectors need to be held accountable for their role in the environmental crisis whilst also calling for bold, creative, and innovative solutions just like what we do here at My Wardrobe HQ.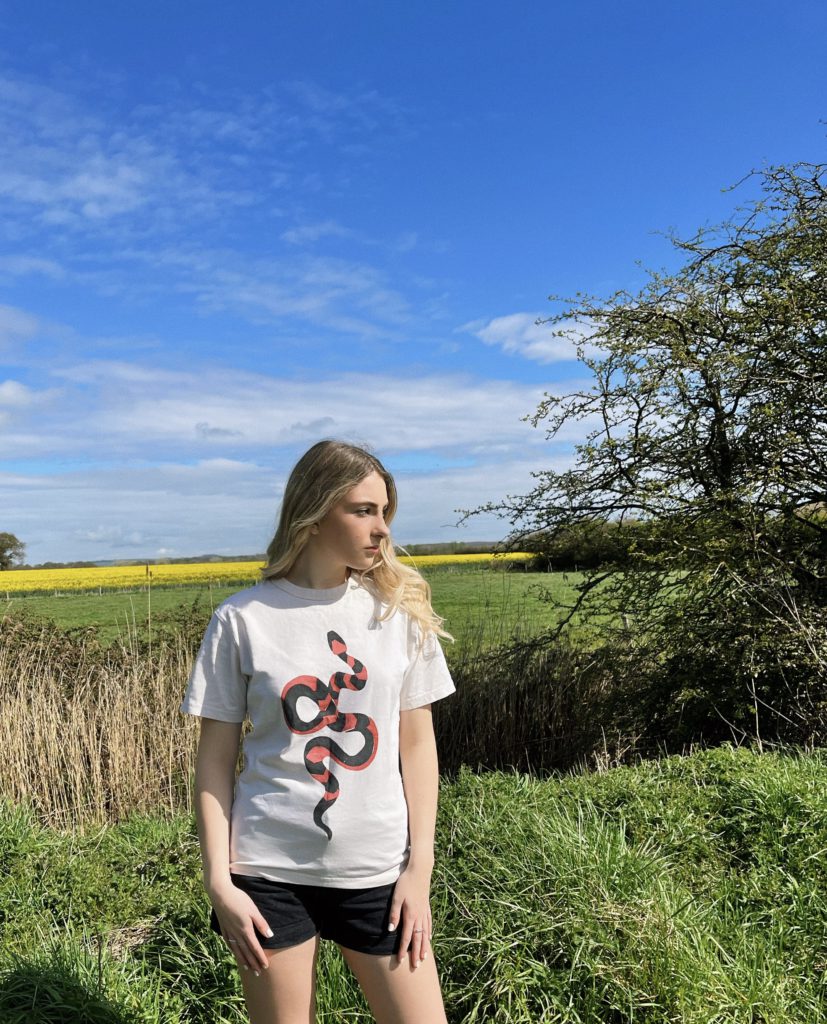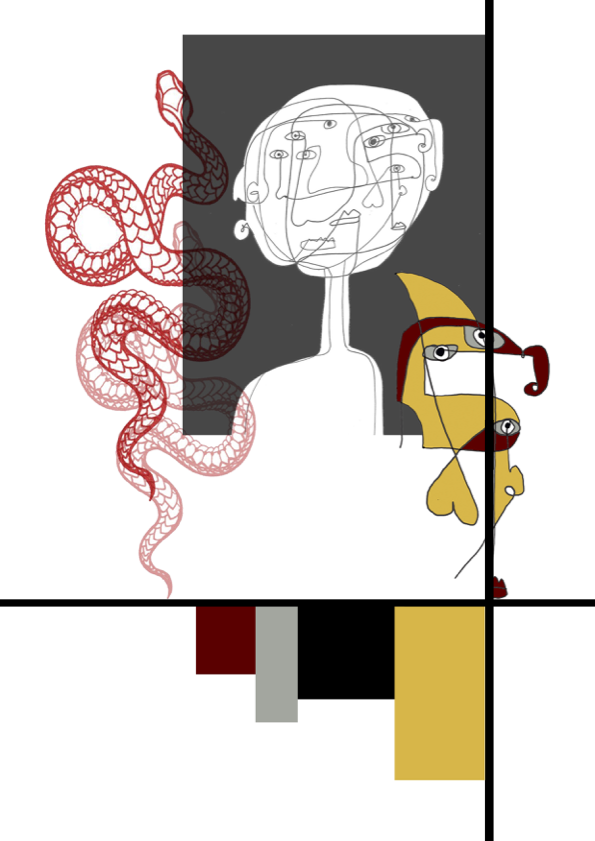 Veronica Capitanucci, The Snake and Cubist Print T-Shirt , Available to rent (LEFT)
T-shirt mood
board (RIGHT)
The students' t-shirts were made through upcycling and repurposing processes but, what does that mean you may ask? Upcycling is when a product is enhanced but the functionality stays the same and is accomplished through restoration and repairs. Upcycling is an energy efficient method of using waste and transforming it into new products without using as much energy as required to fully recycle. Repurposing on the other hand is using a product to serve another purpose e.g., fishing nets being used as mesh in clothing! Whilst there are differences between the two, the terms are often used interchangeably because they are ultimately, both forms of 'new cycling'.
Tala Lulu, The Embroidered City T-Shirt,(RIGHT) Available to rent
T-shirt mood board, (LEFT)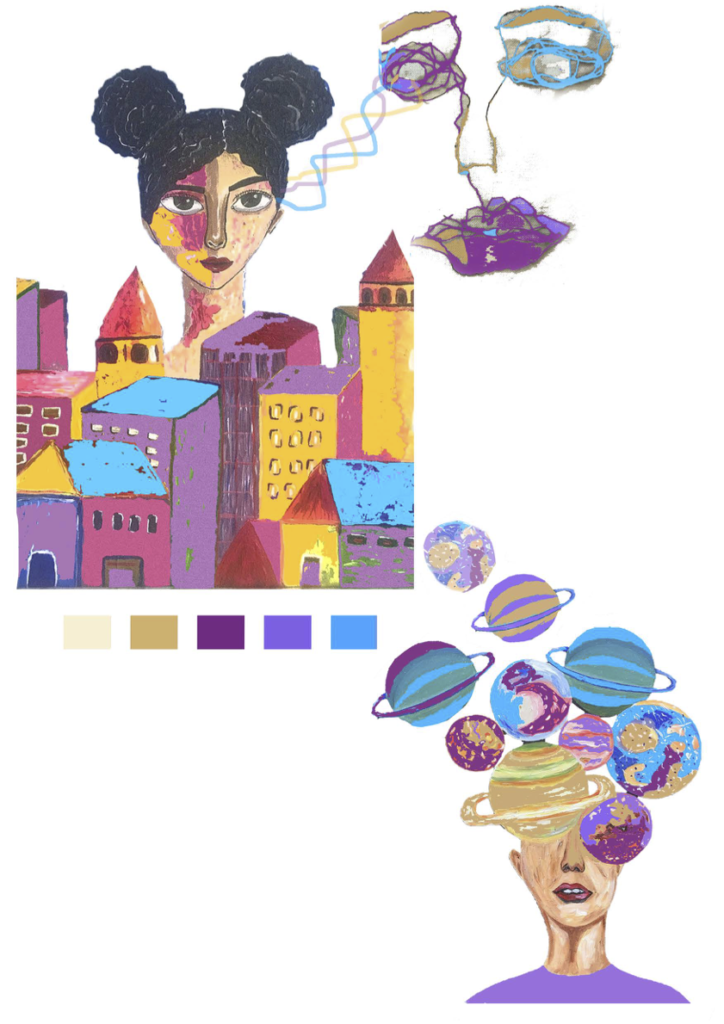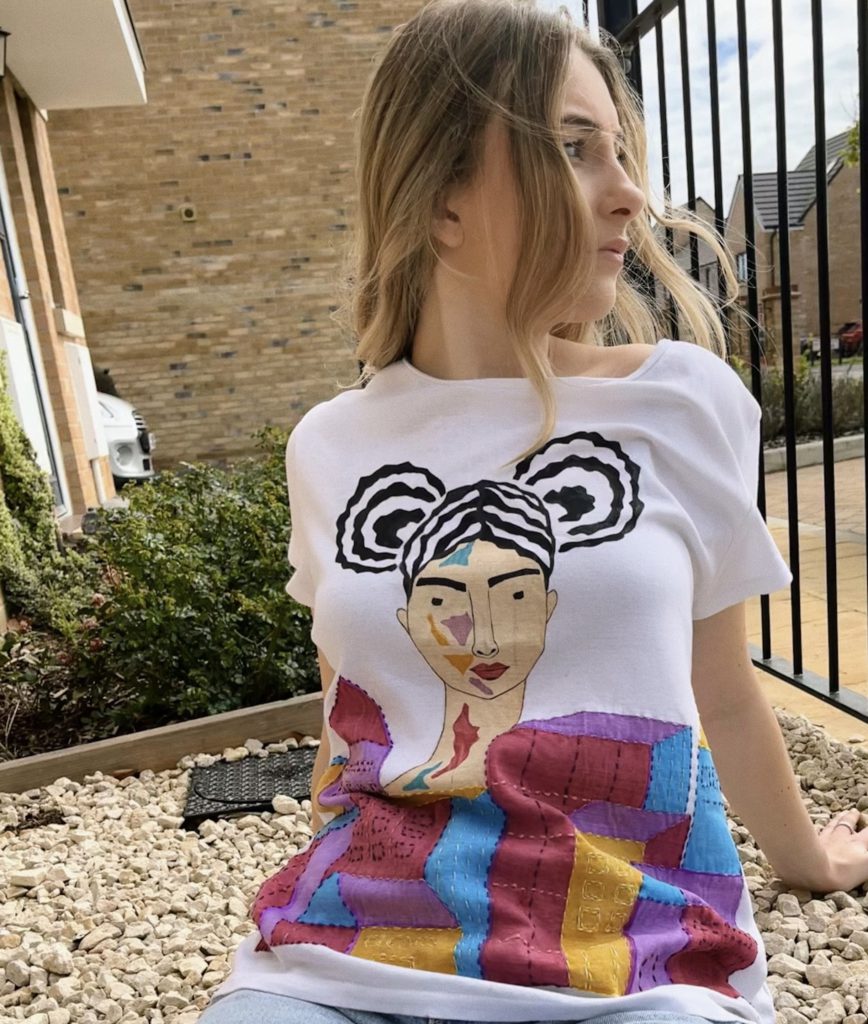 Whilst this collaboration had a heavy focus on sustainability in terms of craftsmanship from the students, another key goal of the collaboration was to provide the opportunity for young designers to be supported and showcased – something that is not often done yet is a vital component in the transformation of the fashion industry. Now, more than ever young designers need to be supported by bigger names in the industry as they are currently facing an increasingly tough jobs market. Partnerships like this one are ways that can not only boost a young designers name but also boost the sustainability movement in the fashion industry as 'young designers are paving the path to sustainability, particularly in London' (Vogue Business, 2020)
 Elisa Sottil, The Embellished Cropped Shirt , Available to rent
 Jan Reanne Quines, The Asymmetric Embellished Top, Available to rent