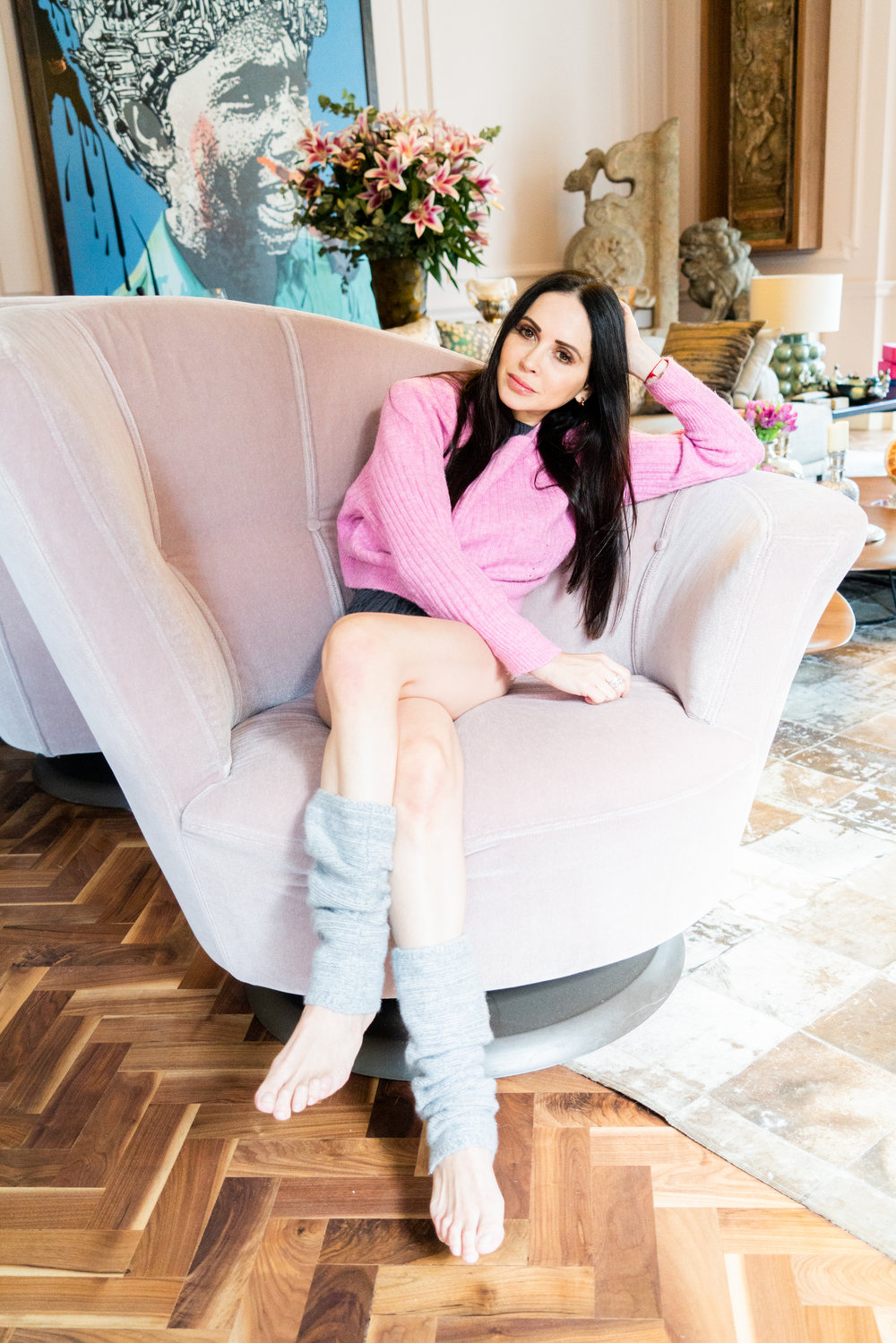 Health and nutrition – Dolce Vita style with Francesca The Method
Francesca, of Francesca The Method, is a fitness specialist, author of seven books and a nutritional advisor. But what is The Method? Francesca's Method is all about creating sculpted, long, and lean muscles achieved using resistance-based exercises; feedback from any of Francesca's clients who follow the Method is universal in its response: they exercise less and eat MORE – with a focus on health and nutrition they are in their best shape ever.
Like all Italians, Francesca values the Dolce Vita, even in exercise and nutrition. It should never be about stress and deprivation, but a method that is sustainable and achievable and can easily become our habit and a lifestyle.
Tune into our IGTV channel where Francesca reveals how she stays positive and focused during lockdown and how she structures her day.
Meanwhile, here are Francesca's top 5 tips for living a healthy and harmonious life…
1. There is science that backs up that the hormonal effect of over-exercising and stressing the body can actually cause weight gain. Develop a regime that challenges you enough, but is also sustainable on an on-going basis. You can find the best exercises by downloading my 7 Days Body Sculpt Ebook now available on Amazon.
2. 'Just Eat what Mother Nature gives you'. As a competitive athlete, food becomes an obsession, it becomes only about function not pleasure. I have tried every extreme method to gain and lose weight quickly. But in truth, what matters, is what we do every day. As long as we eat as close as we can to nature and listen to our body, we will not gain weight.
3. Our bodies and the environment that we are in are constantly changing and so should our diet; within an 'eat natural' framework, it's a really good idea to be adapting and changing menu plans to account for our lifestyle and the seasons.
4. Learn to understand your emotions and the effects they have on your exercise and nutrition. Try to find ways to reboot, if you eat when you are bored, read a book, drink water, go for walk, or follow an exercise class from my online fitness channel. Good health and nutrition is important.
5. Be gentle and kind to yourself and to others and you will glow from within! Gratitude is the secret of my Method.
See Josie Goodbody's IGTV on how to write your first book
See Alessia Farnesi's IGTV on the essential pieces you need for a capsule wardrobe