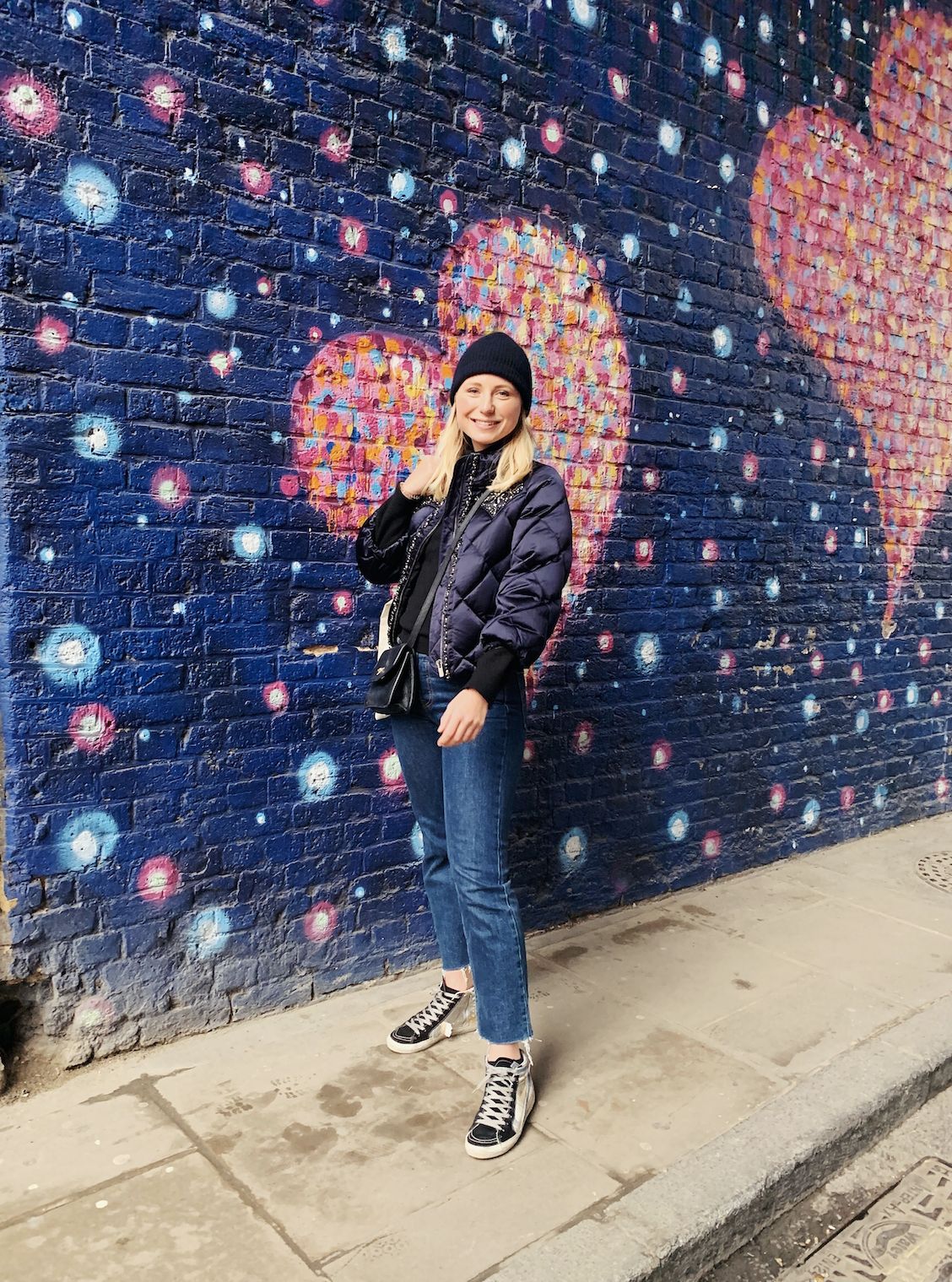 Saving the Grace: Why and Where to Eat in Borough Market
I can't quite believe I'd never been to Borough Market until last weekend. That's 24 years of missing out on a vital part of British history. On a Saturday the market is a concoction of delicious smells, things to look at and people enjoying food and the plentiful tasters. But what impressed me most is Borough Market's pioneering sustainability mission.
Sustainable Businesses
There is one commonality in all businesses at Borough Market: that all trade must show that they are thinking sustainably. They must promote alternatives to mainstream methods of food production and consumption that help to make a difference to our planet. For suppliers, this means prioritising sustainability over profit. For consumers it means eating with the seasons, knowing the provenance of ingredients, favouring pasture-fed meat, buying only what's needed and eating every bit of it. They are pioneering the way to sustainability as by 2020 100% of produce must come from sustainable sources.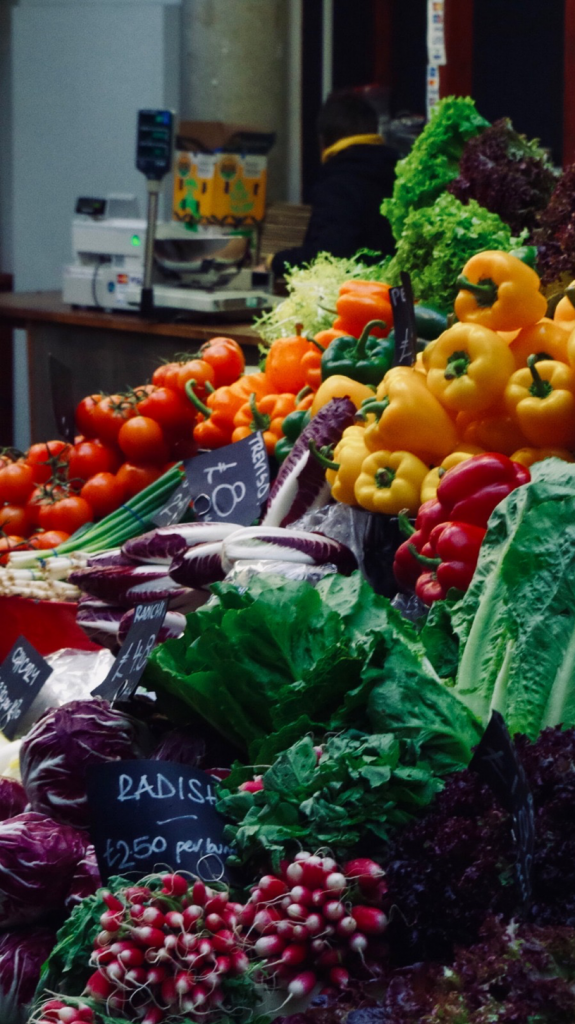 Recycling at Borough Market
The Market has a big aim: to ensure that every bit of leftover food is used – to see raw materials where others see refuse. With sustainable food choices, what is left over is recycled, or goes to the charity Plan Zheroes that distribute surplus produce from many of the stalls to local charities.
A coffee fan? Around 600kg of spent coffee grounds are collected each month and then transformed into biofuels and fertilisers, some of which is reused in the Market Hall's planting beds.
Plastic Free
In recent years, the Market has had a major push in going plastic free. You won't find any single use plastic and remember to take your water bottle to fill up from their fountains (they're saving 10,500 bottles every week).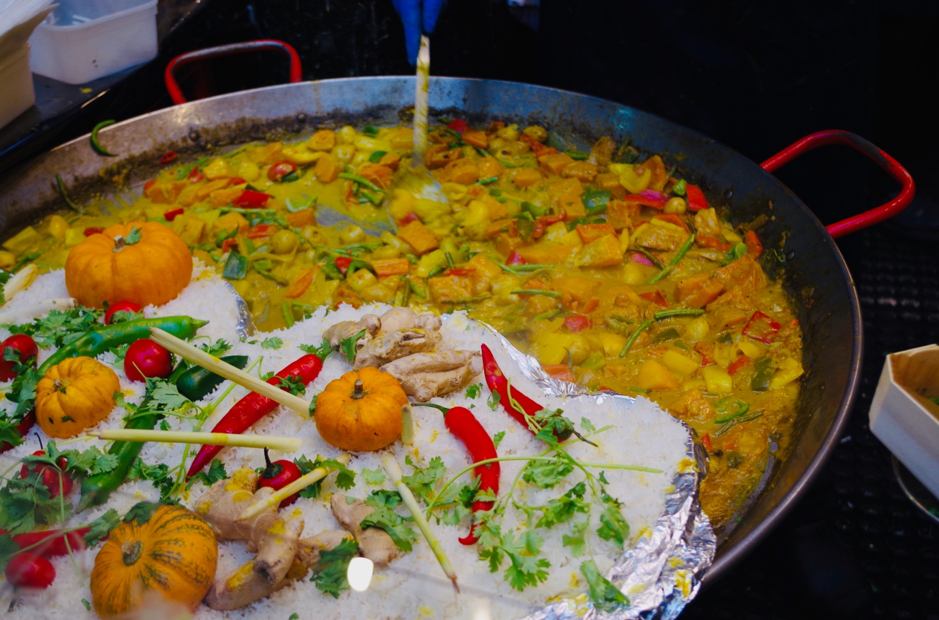 Where to Eat & Buy Produce
Greedy Khao is the boldest plant based Thai food in London. Prepare for an explosion of flavour… you'll have to eat it to believe it.
Indian with a twist, Gurajarti was my choice when I went, and it didn't disappoint. Their vegetarian/ vegan food from the market is where heritage and tradition meet with a modern twist.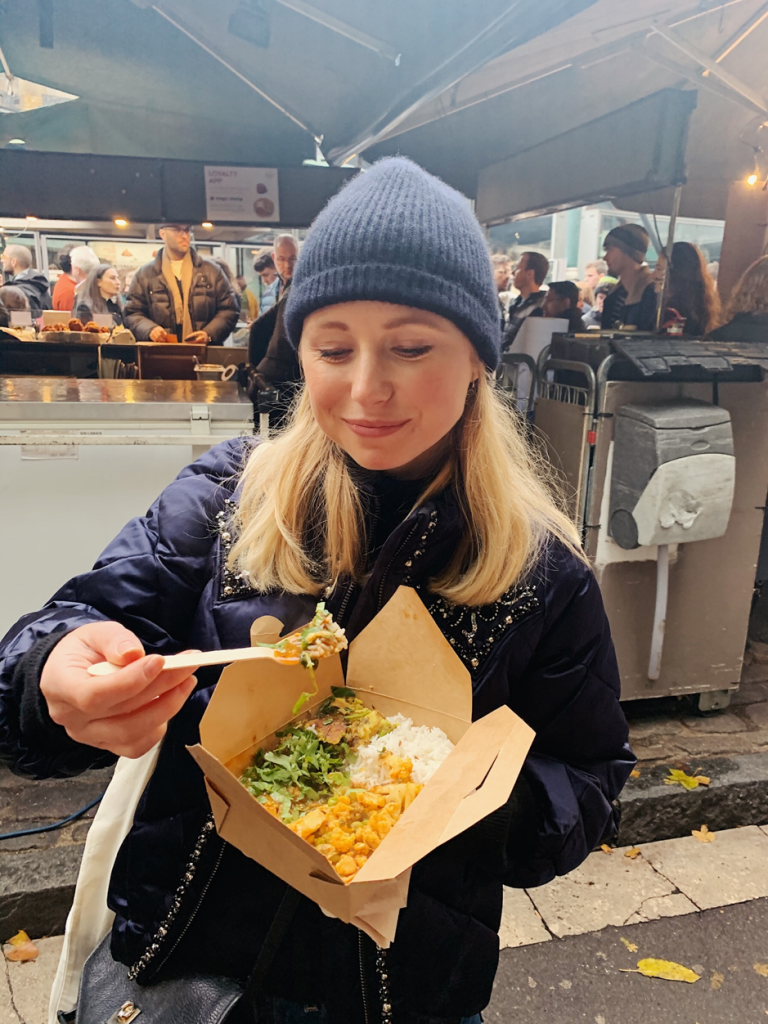 We had our eyes on the Turnip pumpkin curry. Turnips distribute quality fruit and vegetables for both restaurants and your weekly shop and are the leaders of a dynamic food movement, having supplied London for 27 years.
Ted's Veg is the place for organic produce. They are leading the fight to eradicate waste and are both plastic free and provide Plan Zheroes with hundreds of kilos of edible but non-sellable fruit and veg every week. Grown with love, you will taste the difference.
Quantum – The Solution to Living a Sustainable Life in London
Borough Market is pioneering the way for sustainability – proving that a network of suppliers and consumers can come together to minimise their impact on the planet. London is an increasingly conscious city, but it is knowing where to go which is key. Quantum does the hard work for you showing you the best sustainable restaurants, shops and events happening in the city. It's time to start eating, shopping and being sustainable in our everyday lives and Quantum is the ultimate sustainable city guide to help you.