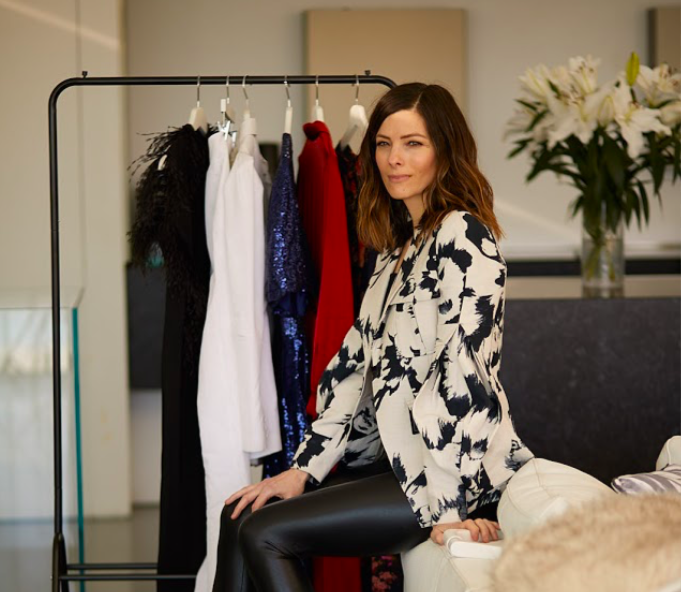 MW meets Fleur McCrone 💃🏼
Fleur McCrone is joining MY WARDROBE HQ as the current face of their new styling service. Not fashion-ready for coming out of lockdown? We've got you! Book in a session with Stylist Fleur and discover a new wardrobe for event/occassion dressing. If you want to book in for your free styling session (1hr) then click the link below to fill out our questionnaire to be sent to Fleur for personal analysis.
How did you get into styling?
I have always loved fashion and style and after having my children I started working for jewellery and accessories company Stella and Dot styling women with their collections. I loved doing this and as my confidence grew I realised I wanted more so decided to take the plunge and go back to college and retrain as a Personal Stylist. That was nearly 5 years ago and I have not looked back since. It's been the most incredible journey creating a business that I am proud of and having the opportunity to change lives through style.
Tell us a little about your styling transformation?
After I had my children (3 in 5 years) I began to realise that I had completely lost my own way. I did not know who I was for a while as being a new mother is so intense and sometimes it was a case of just getting up and showered and dressed being the achievement of the day. But as my children got older I knew I needed to feel like me again and not just a Mum. The first thing I did was get fit again and then the clothes and style followed. When I look back at photos I realise how far I have come and I also know that having been through it myself gives me empathy with my clients who find themselves in the same place.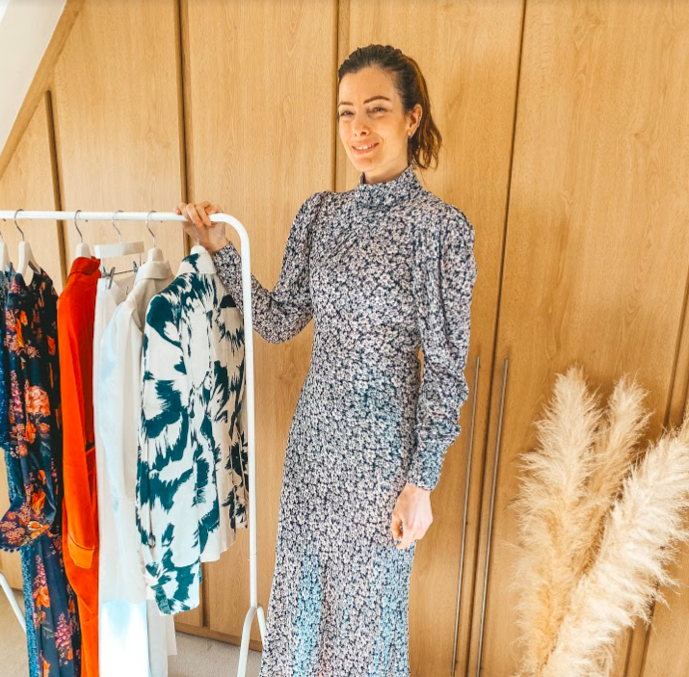 How would you describe your own personal styling and what is your favourite brand?
I would say that I am mostly a natural style. I like the beachy undone look, and like to be comfortable, minimal and effortlessly cool. Having said that I also really enjoy dipping into lots of different styles and experimenting. I can be feminine and dramatic and sometimes a bit classic too. My favourite high street brand is Ba&sh and my favourite designers are Isabel Marant and Victoria Beckham.
What are you doing to be more sustainable in your everyday practices? Why is it important to you?
I have just completed a Fashion Sustainability Certificate course at The London College of Style as I want to be more informed and aware of the issues so that I can educate myself and my clients. I have always worked with a less is more philosophy for personal shopping which I intend to continue and felt the need to give back as a way of offsetting some of the damage the fashion industry is creating by working with My Wardrobe as a Stylist. I want to help spread the word about clothing rental and encourage people to try it out. It's important to me as I feel horrified at the damage fashion is doing to the world and I have 3 beautiful children and their future to think about.
What is your favourite thing about your job?
The reward of changing lives through style is absolutely the best thing about my job. I literally love that I can help people to feel good about themselves again and that what I do is part of self care. I get a lot of lovely feedback from my clients and the novelty never wears off.
Why MY WARDROBE HQ?
I love the ethos and the team who all have the same goal of making fashion more circular. I thinking renting clothes is the future and I want to be part of making that happen.