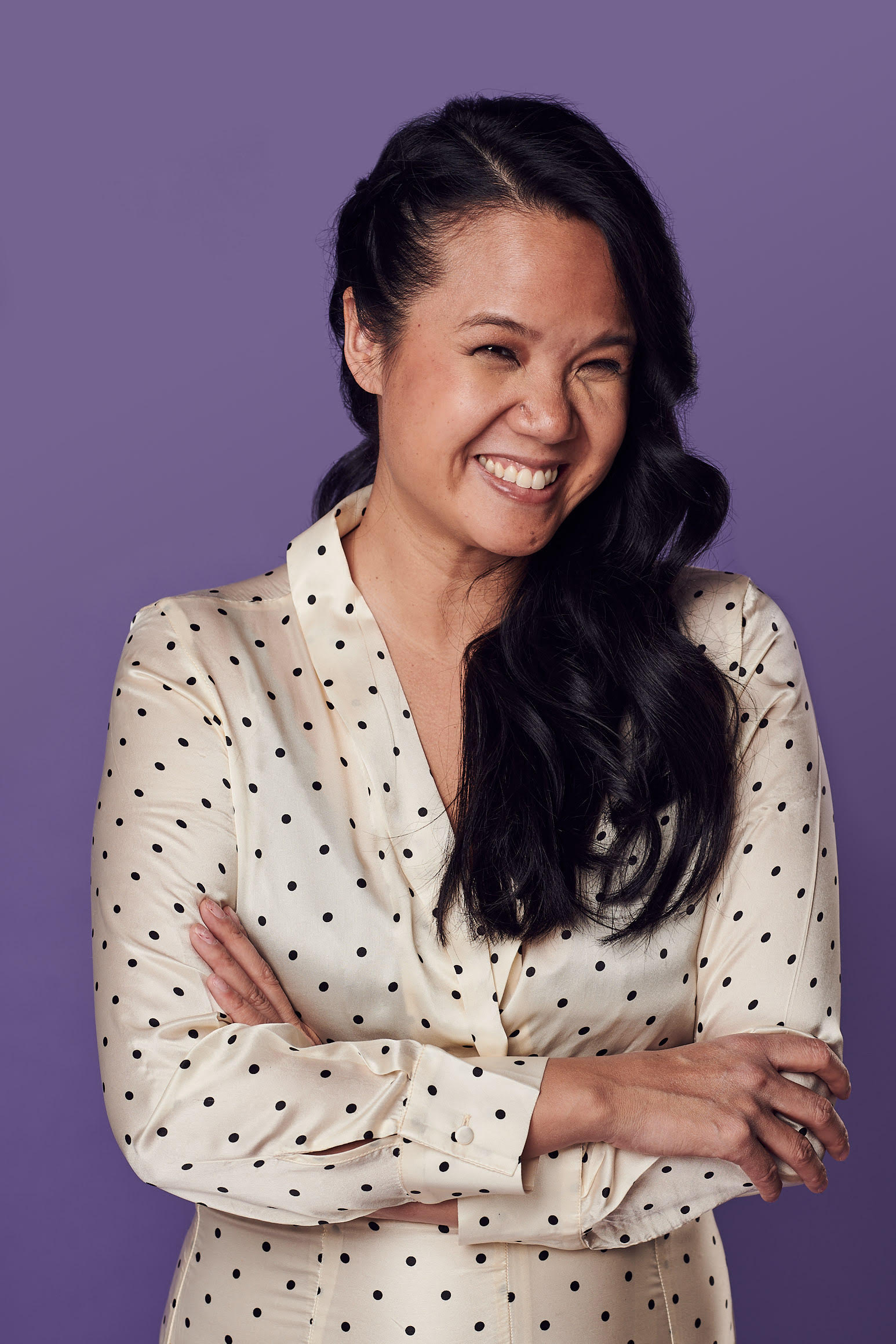 5 Minutes with… Theresia Le Battistini, Founder of I'm A Girly 💅🏼
When did you first have the idea for the I'm a Girly brand, and how did this evolve to where you are today?
For 10 years I worked at UBS leading projects and dealing with numbers and financial reports, so something very far from I'M A GIRLY. When I became a mother of my now 6 year old daughter, I naturally spent more time in the toy sections and realised that especially dolls haven't changed much since I was a little kid, while other toys have evolved quite a bit. And after 1 – 2 years of research and product development, I quit my job at the bank and launched my own doll line I'M A GIRLY – an inclusive line of fashion dolls with varying skin tones, natural proportions, interchangeable wigs, colour-changing hair, and lots of other accessories. With the goal to empower kids to live out their creative selves and foster their critical thinking, all our products are co-designed by boys and girls.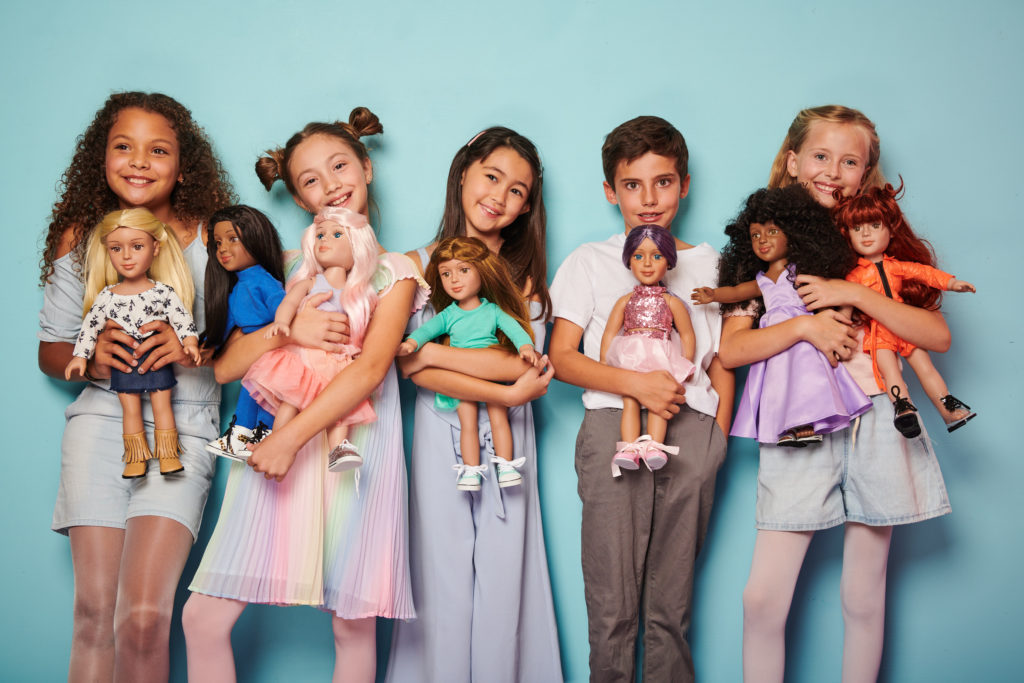 When you were growing up, did you always want to work in your industry?
Starting my own fashion toy company had never ever crossed my mind before I became a mother myself. And even after deciding to take on that new challenge, I saw it as a way to calm down, something I can take care of a couple of hours per week, but never full-time. Reality hit pretty fast after our launch in 2017 and everything turned out differently. The first retailers knocked on my door in Switzerland and soon after well-known shops in the UK, such as Selfridges and Hamleys, and in other European countries followed. Since this year, our fashion dolls and styling heads are even available in the US in two of the most important retailers, Target and Amazon, and in China at Tmall Global for international brands, which is part of the online retail conglomerate Alibaba. We have more work than ever – alongside building a brand, developing new products, dealing with partners in three different time zones, and leading a team of now 10 employees – I am a mother of two. Honestly, this all wouldn't be possible without my husband who supports all the way, in business and in the upbringing of our children.
At MWHQ we are inspired by female leaders (particularly as our leaders are two incredible women!), and it's wonderful to see the two of you working together as well as being husband and wife. Have you been inspired by past colleagues or leaders?
My husband and I have been together a little over 17 years now. Because we studied together and always have been around each other, we are used to working on projects together, taking each other's opinion into consideration and pondering the best approach. So when we are at work, we turn on full business mode and it is easy for us to "forget" that we are married until we leave work and are husband and wife again – no hard feelings. I can't tell you a specific couple that inspires us in the way we work together but the famous saying "behind every great man is a great woman" also counts the other way round. In the end it is give and take and it is about compromising. What can I say? When it works, it works.
What's your favourite fashion trend for your children?
For our kids, I really like clothes made of natural material, such as organic cotton, as well as clothes in gender neutral colours. In general, I let my children decide on their style and likes, I think it's important to find your own identity. But that also means that they most of the time dress differently than I would like them to…haha! Our girl Elaine (6 years old) is at the moment all about metallic colours in combination with black – she would love to be a little rockstar and her favourite fashion item is her cat ears hair band. My son Jamie (3 years old) likes to wear camouflage, black colours, and t-shirts with dinosaur prints. For him camouflage is the pattern of his dinosaur world.
What's most important to you when choosing an outfit for yourself, and for your children?
I like to combine trendy fashion pieces with basics, and I hardly wear more than three colours at a time. My biggest fashion passion is shoes, especially high heels and cool sneakers, but they need to be comfy otherwise I don't wear them. The older I get, the more important are quality and material, it isn't all about fashion trends anymore. And when it comes to our children, we really want them to feel comfortable in their skin and let them choose their own outfits.
You share our sustainable values- what do you like about the experience of rental and resale fashion and how it can help the current consumer climate?
I love the idea of rental and resale fashion and I think this is such an important movement! You know, the fashion and toy industry face the same problem of millions of tons of waste every year. Being part of this industry, it is very close to my, and my team's, hearts to fight waste and to keep fashion and toys in the loop for longer than just a couple of seasons. We are actually working on a project launching in 2021 with big players in the fashion industry fighting textile and toy excess, to love your items just a little longer and give them a second life. It is a very exciting project that shows that fashion and toys go hand in hand, and that I look forward to telling you more about next year.
What would you say has been the driving force for your success?
I was born in Switzerland to Vietnamese parents who fled war-torn Vietnam and had to start a new life in an unknown country. So from the very start, I was taught the importance of hard work and perseverance to achieve my dreams. Apart from my energy and endurance, I don't accept "No" for an answer and just keep on going until I find a solution. And of course, because we actually let our target demographic, the children, co-design our products, we ensure contemporary and relevant products. They keep us honest and you won't believe how creative, critical, and brutally honest the kids sometimes are. I love it!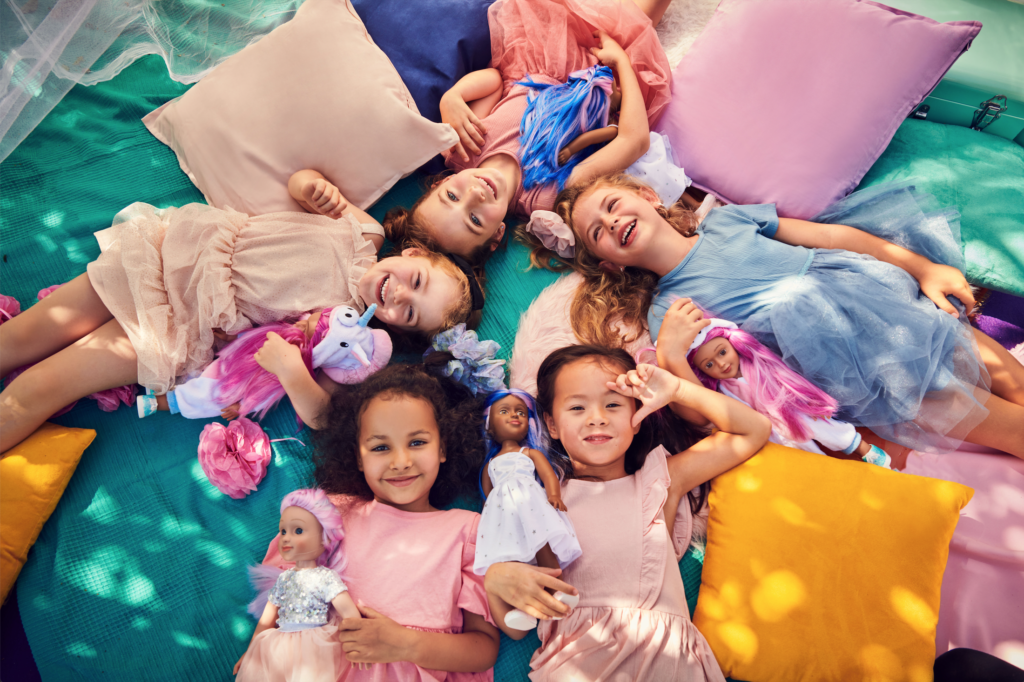 What were your favourite outfits as a child?
As a child, I loved to dress up in one colour. For example, I would choose an only white or only purple outfit. Elegant dresses were my favourites too. And just as my daughter now, I was always wearing a headband to complete my outfit too. 
What's your favourite piece from the MWHQ platform?
The One Shoulder Mini Dress by Alexandre Vauthier. It is very similar to the one I was wearing last year when I celebrated my 40th birthday in London, but in gold. And I felt fabulous in it 😉