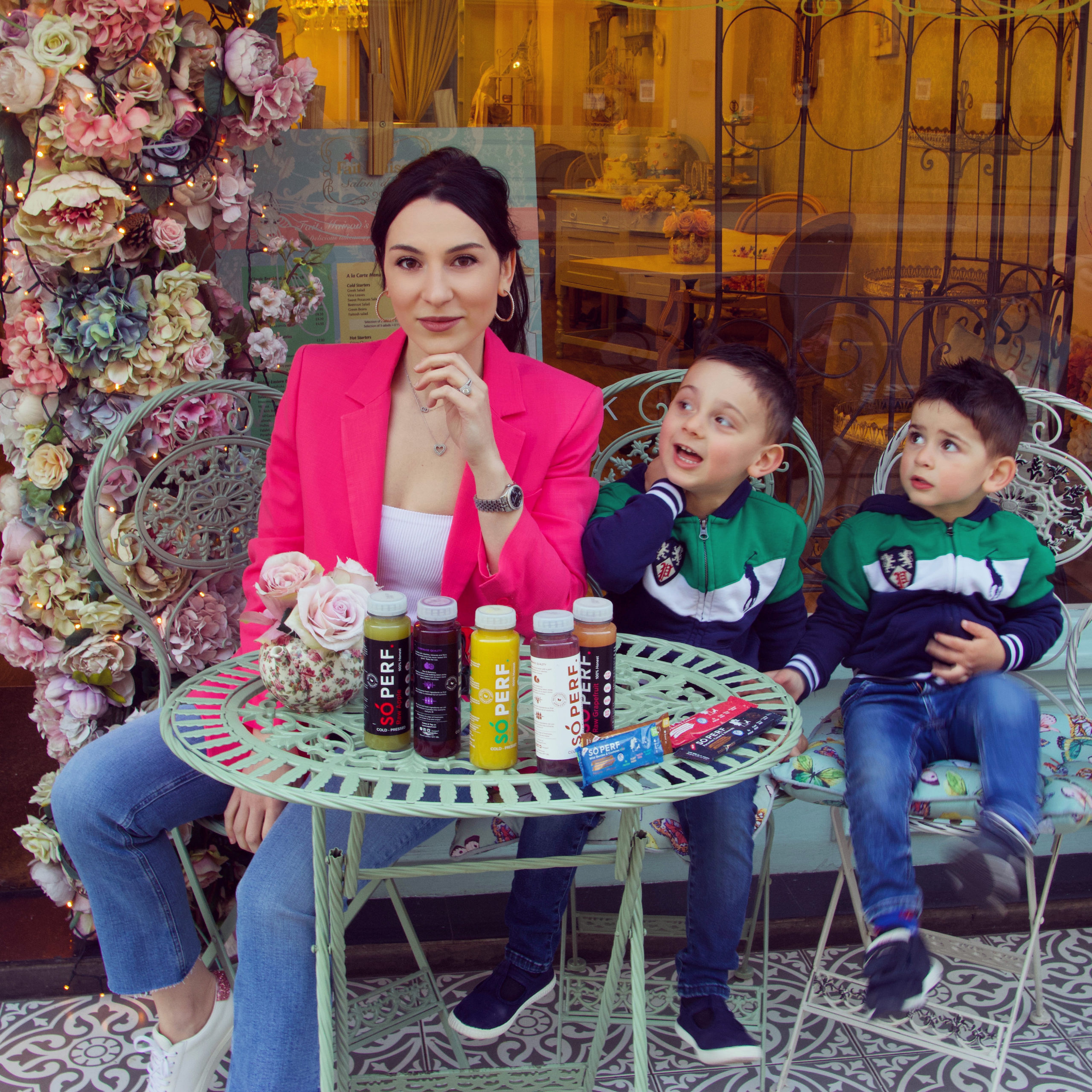 MWK meets… Tatia Tavberize, Co-Founder of So Perf 🧃
When did you first have the idea for your business, and how did this evolve to where you are today?
The inspiration to create the SO PERF brand came from our son – Daniel, who suffered with a leaky gut and immune issues. During this process of helping our son overcome his issues with gut flora, weak immune system, tummy pains, constipation, irritated stomach, lack of sleep, and mood swings, we noticed there are millions of other adults and children suffering as a consequence of the imbalance in their gut, oblivious to the solution. We set off on a mission to drive awareness and to support people who are dealing with similar health issues. On this mission, we started developing the highest quality cold pressed pre and probiotic bars, juices and smoothies possible, packed with superfoods and nutrient dense ingredients.
When you were growing up, did you always want to work in your industry?
No, I never thought I would be launching a health and wellness brand. My aspirations, as a child, were to become a lawyer – I have always wanted to make a difference in people's lives. A few years after completing my master's degree I was hired in a very high-profile job working for the Ministry of Foreign Affairs as a deputy director of the consular department which I left due to starting a family and having 2 boys Daniel and Gabriel.
At MWHQ we are inspired by female leaders (particularly as our leaders are two incredible women!) – have you been inspired by past colleagues or leaders?
J.K. Rowling has always been an inspiration, what she has been able to achieve will inspire many. Us women are capable anything and everything that we want and there are no barriers we can't overcome with the right drive, focus and mentality. We weren't born to sit at home hoovering, we are capable of so much more and it's up to us all to inspire and support each other to be and become more.
What's your favourite fashion trend for your children?
My 3-year-old and 2-year-old sons Daniel and Gabriel are very active and energetic boys. Half of their day is spent in the park therefore I try to dress them in comfortable yet stylish clothes, jogger pants and sweatshirts.
What's most important to you when choosing an outfit for yourself, and for your children?
I pay attention to the fact that it should be appropriate for a season and occasion. I believe fashion does not simply impact other people's impression of us but it affects how we think and feel about ourselves. I try to choose the right clothes that will provoke right feeling for the right day/occasion. I also like to experiment, for example if something doesn't feel right I will switch it up. As for my children, during shopping I let them choose their own clothes. It can boost their self-esteem and they can develop their own opinions.
What is your favourite piece from the MWK platform and what would you choose for yourself to match from the women's platform? 
My must have from the MWK is a waterproof raincoat by Toastie in navy and to match I would choose a buttoned raincoat by Burberry.
You share our sustainable values- what do you like about the experience of rental andresale fashion and how it can help the current consumer climate?
Fast fashion is playing a huge role in destroying our planet. More and more people understand that. We need to transform the way we consume fashion by challenging overconsumption habits. Rental and resale sites prolongs the life cycle of quality items already in circulation and is therefore certainly a step in the right direction.
What would you say has been the driving force for your success?
Driving force for my success has been the support and love of my family especially my husband who has given complete support to realise my potential and create a dream start-up.
What were your favourite outfits as a child?
As a child I remember I was obsessed with a long white dress I had. I would wear it and imagine it was my wedding dress. From very early age I wanted to choose my own outfits and wear anything I wanted.