5 Minutes with Millië Carr, Founder of Pink Piglet 💫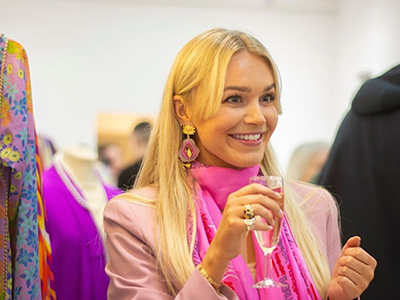 When you'd rather accessorise than exercise, look no further than Pink Piglet – our go-to for statement earrings and jewellery designer to music royalty, Rihanna, no less. Created by Millië Carr following an inspired trip to India, Pink Piglet's earrings use ethical gems sourced from the Asian continent and are the ultimate face framers for ALL of our Zoom calls…
What inspired you to start your own fashion brand?
Ever since I can remember I've been interested in jewellery and dressing up! My mum had her own boutique in the '80s, which was stocked at Selfridges; she actually still has all the paper clippings which is really special. This alone was a huge inspiration! I'd done a lot of work experience at luxury PR companies for jewellery and fashion throughout my education however it wasn't until my last year at university that my passion really started to take off, following a trip to Udaipur, India. The country was different to what I knew; from the people I met, their fashion, work and the knowledge they gave me. I knew that I wanted to start up my own jewellery line and give it a go for myself. Worst case scenario, it fails; so I thought, why not see what happens.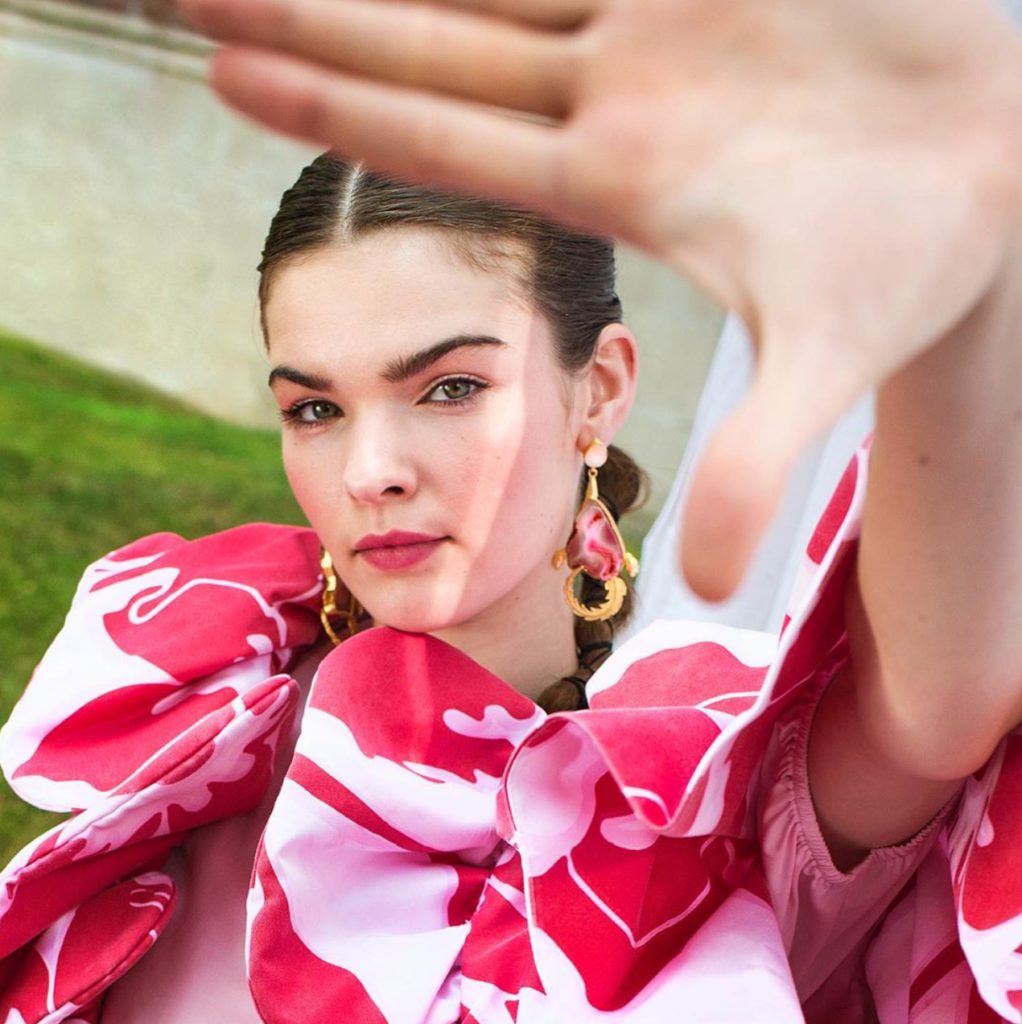 Where do you find inspiration for all your beautiful designs?
I became very interested in Indian artwork and its rich culture – there is such a range of inspiration for jewellery, with the rich colours found in semi-precious stones and the superb craftsmanship. I'm constantly inspired by different shaped objects that I can mimic, using nature and colour. A lot of my earrings have different flowers around the stones; the Evil Eye – which originated in Ancient Greece and Rome – inspired one of my designs.
What career moment are you most proud of?
I'm proud of many moments! I think I've felt most proud when I got asked by Rihanna's stylist to feature my earrings for the Savage Fenty Spring 2021 Campaign. I cannot wait for that to drop! Another really cool moment I felt proud about was Emma Corrin wearing my earrings for a press release of The Crown. That was pretty exciting!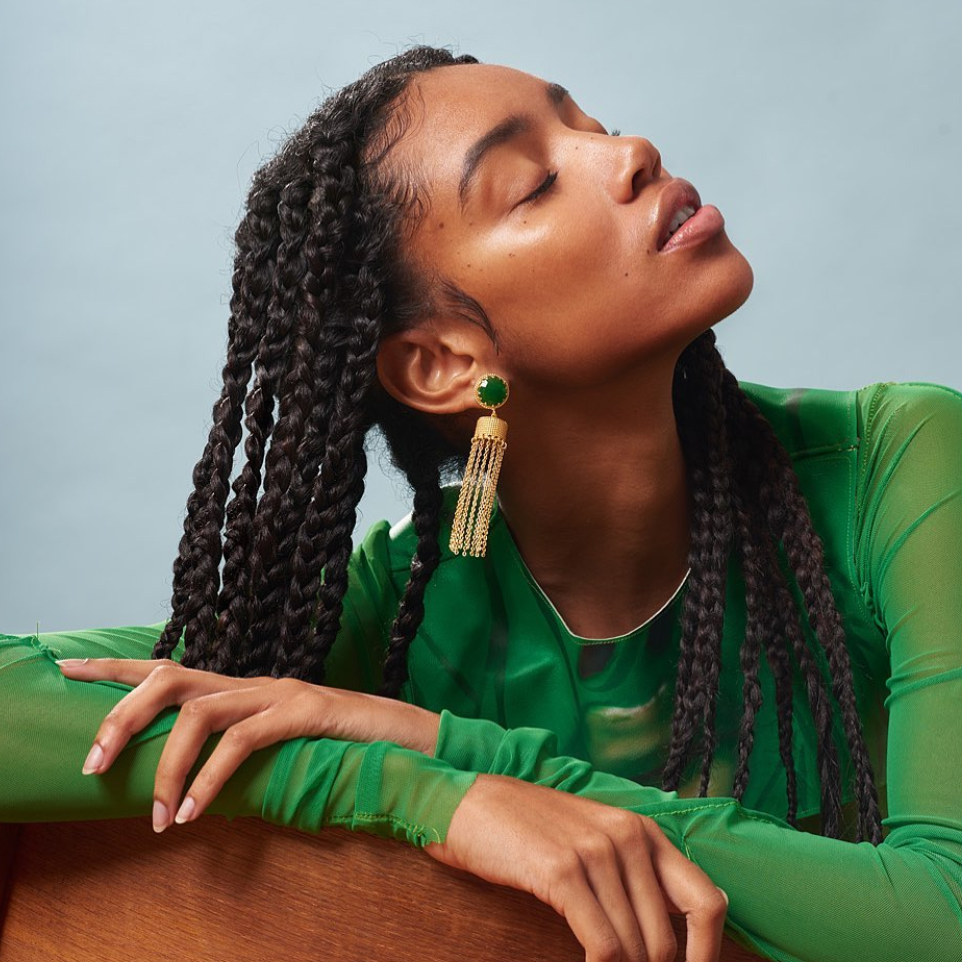 Who's been giving you lockdown LOL's?
I've been obsessed with @theinspiredunemployed for a long time now – they seriously make me LOL. They film funny skits with their mates and now do campaigns with Fendi and Louis Vuitton. They're epic at dancing too. Definitely go check them out. 
What's your favourite piece from your collection on MWHQ?
Most definitely the Calla Lilly earrings – they are so unusual and a true statement piece. The bigger the earring, the better!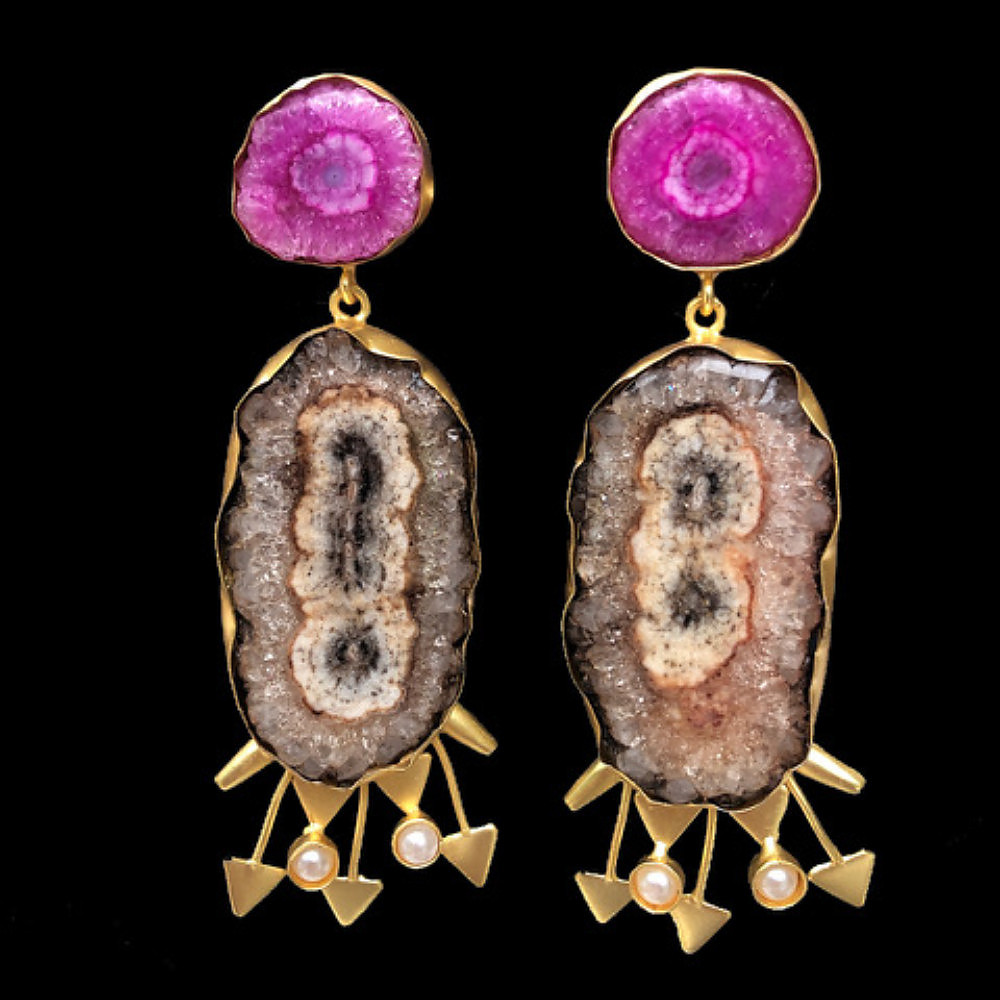 Pink Piglet Calla Lilly Earrings – BUY £180 – RENT £9/DAY
What can we expect from Pink Piglet this season?
I'm currently in the process of designing silver earrings (keeping my gold line too). I did a poll on Instagram to see if people were keen and I got a very promising reaction!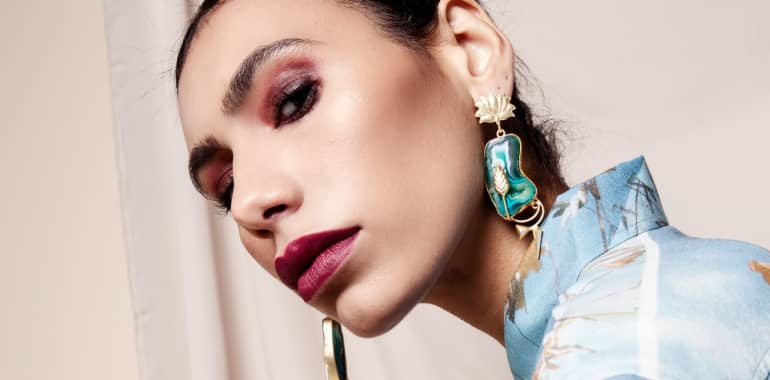 Shop and Rent our fave pieces of ear candy from Pink Piglet below 🙌🏻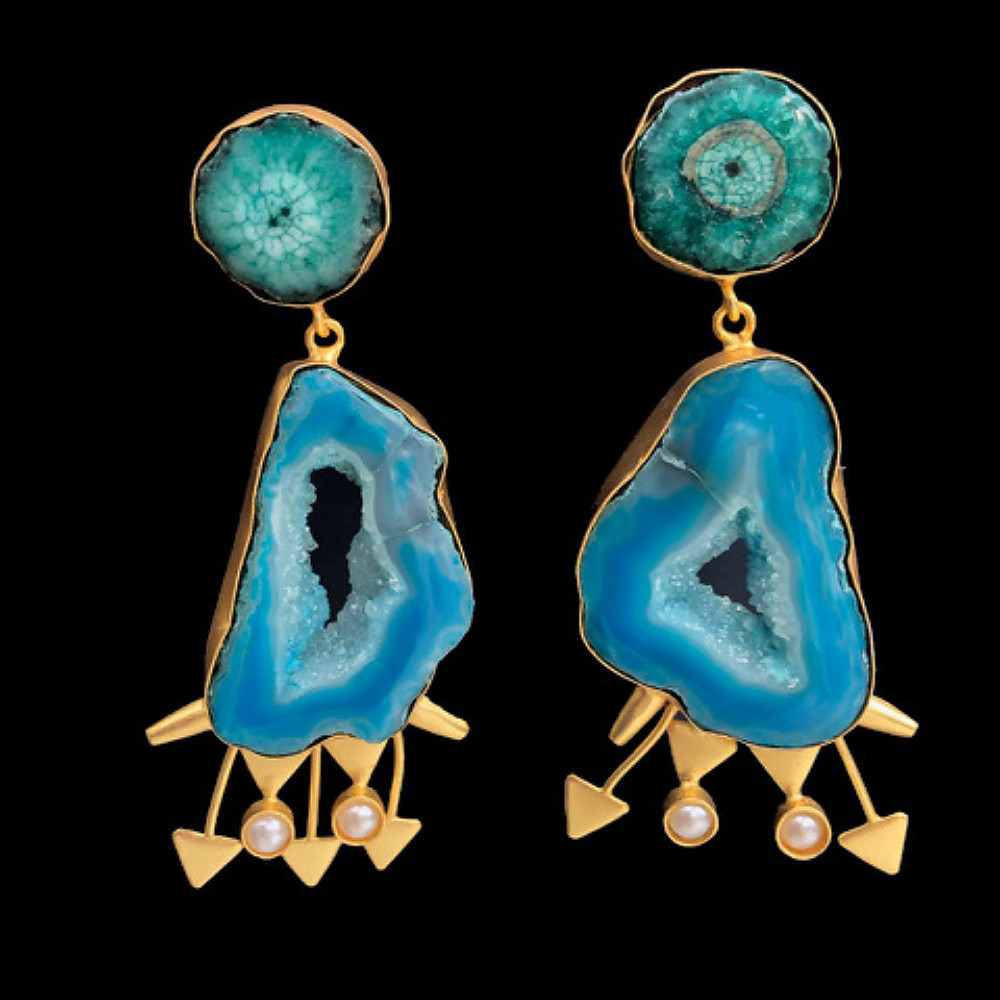 Pink Piglet Bleu Lilly Earrings – BUY £180 – RENT £9/DAY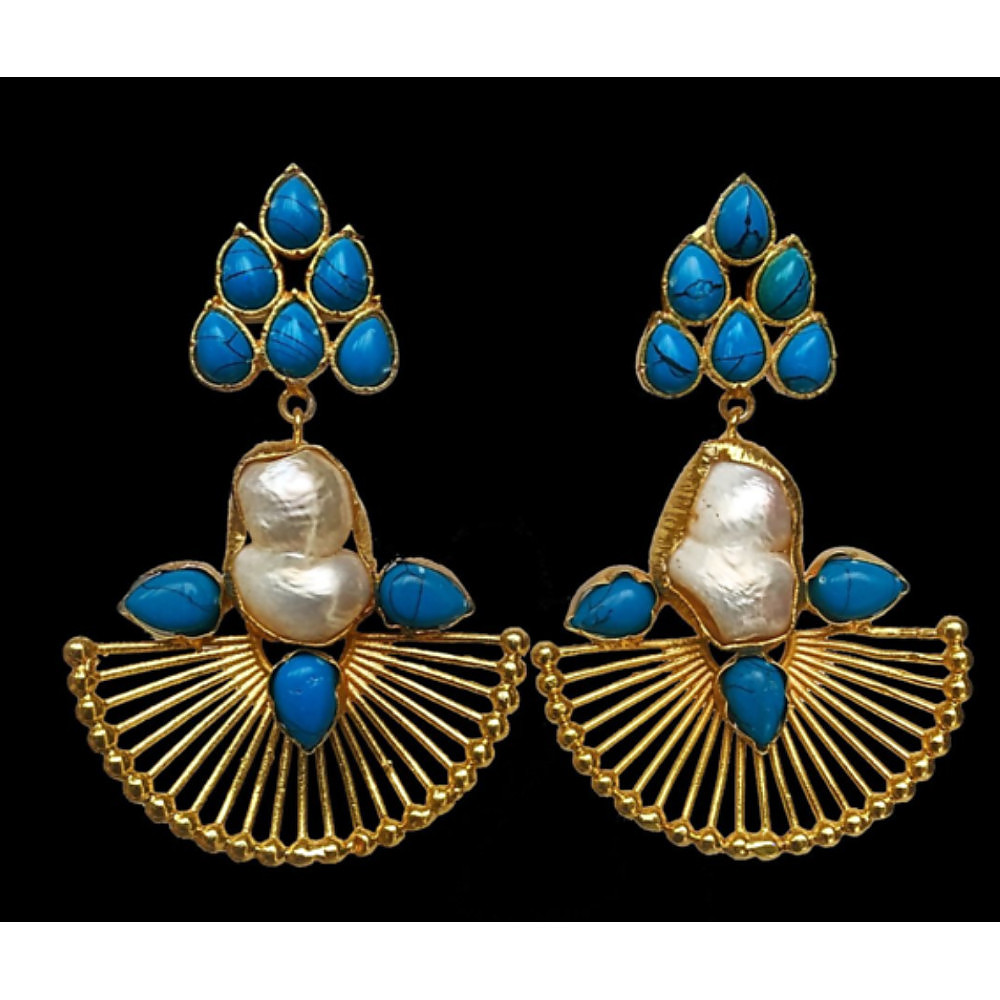 Pink Piglet Empress Lynåe Earrings – BUY £130 – RENT £7/DAY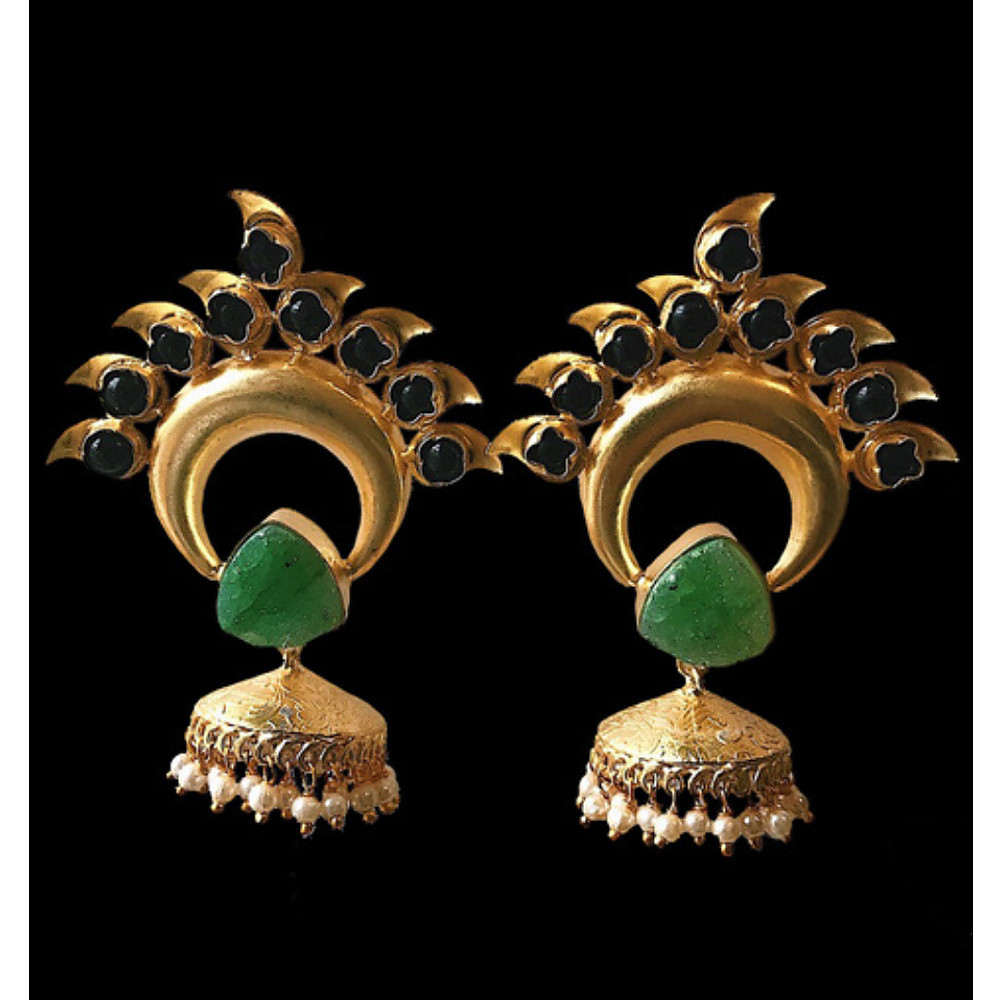 Pink Piglet Paon Vert Earrings – BUY £140 – RENT £8/DAY