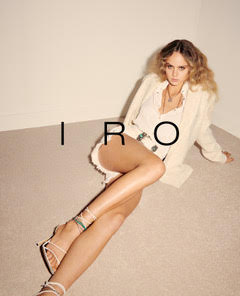 Tap into your inner French girl with the latest from IRO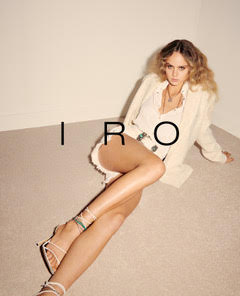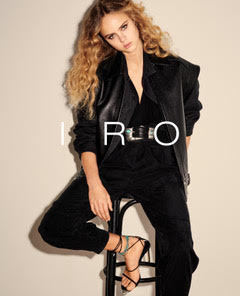 There's nothing quite like a French-label to bring an air of effortless elegance to your wardrobe. Founded by the Britton brothers and inspired by a shared background in music and the family's long-standing history in tailoring, IRO brings all the quintessential pieces we've come to expect from a Parisian brand, with an added street-style edge. 
With a label like this, there comes the subtle promise that by wearing the pieces we'll become that elusive French girl. The girl who leaves her hair uncombed and a face-free of make-up, yet still manages to elude an edgy, yet ultimately chic style. Perhaps this French-girl chic is innate or perhaps it comes from years of growing up in and around the arrondissements of Paris, however what all these women have in common it seems, is their dedication to French brands and IRO is no exception.
Eponymous for attracting the cool-girls, the label is built on simple and strong collections each season and remains a firm favourite amongst the likes of Sabina Socol and Kate Moss. Expect to see the Parisienne's perfect wardrobe of high-waisted trousers, polo necks and open-toed sandals, mixed in with some edgier pieces like leather jackets with multiple zippers and metallic dresses, cinched in at the waist. 
Fabrics are luxe and easy to wear and the silhouettes streamlined and flattering. The collections are timeless and the focus is on pieces that will live in your wardrobe forever, not just a season. This is the way that French women have always shopped and something that we're now shifting towards in Britain too. With AW20 very much focused on this style of shopping, IRO brings with it the investment pieces to rent now.