The Missing Royal Egg continued…
A Jemima Fox Mystery by author Josie Goodbody. If you missed part 1, you can read it here!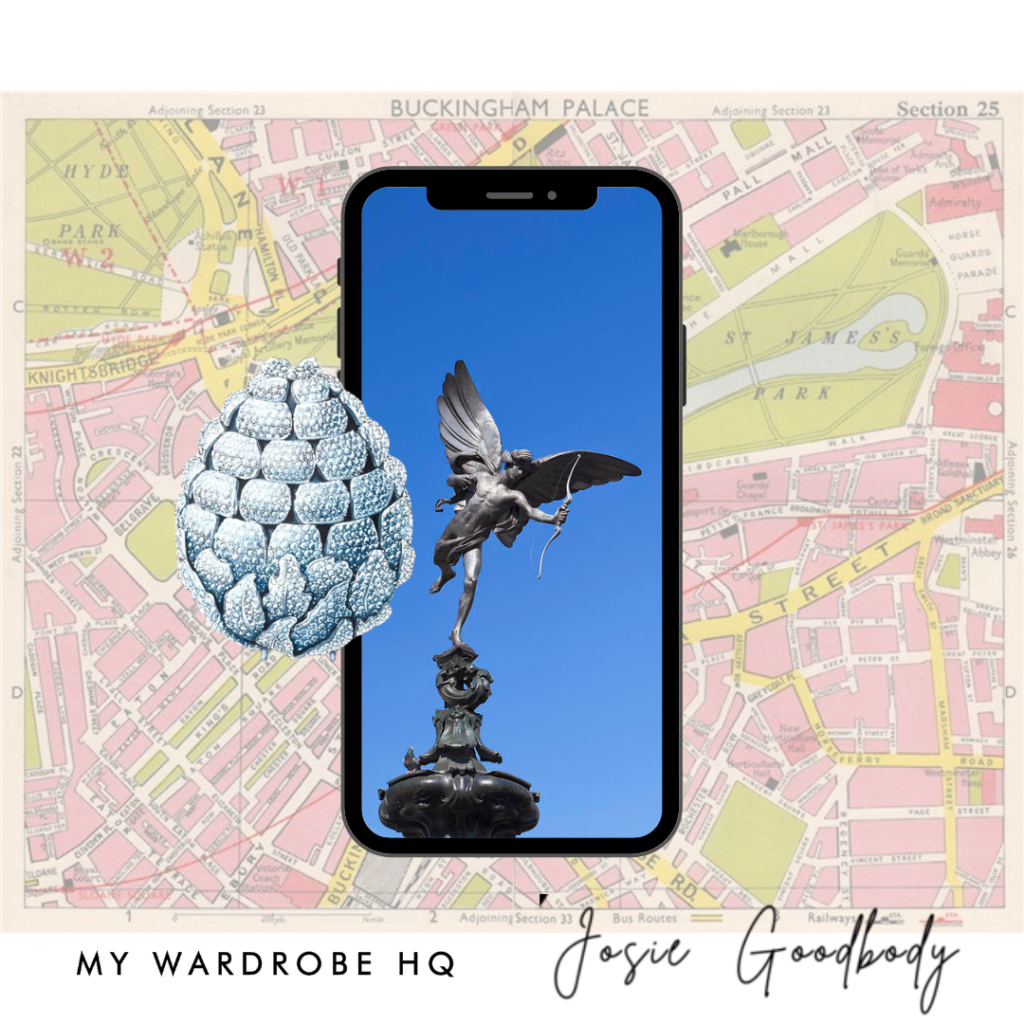 Part Two…
Chapter Four
"Wake up we're here!" Jemima exclaimed excitedly, waking up both her son and best friend.

The drive to Dorset had been uncomplicated. With Jasper dozing in the back, and Flora napping in a pair of massive headphones, Jemima had been free to speed down the M3 and then A303 making investigative calls and listening to The Jewellerian – her new favourite podcast, all about jewellery stories. As a result, she drove the sleek black car along the last of the busy main roads, before the green-dappled lanes took over. Despite the tranquillity of her home county, Jemima's mind was still spinning with tales of jewels. The mystery of the diamond encrusted egg was fermenting in her brain. She wondered how she would explain how Miss A Strange died, the whereabouts of the floral Faberge egg of Queen Mary, and how this egg – which Jemima strongly suspected was part of that missing Faberge concoction – had ended up sewn into the lining of the coat.
The enormous gates to Fairfax Park, Flora's ancestral home, swung open to allow them inside. Eagles perched atop the two pillars either side of the wrought iron gates and as they passed the lodge house, Jemima could see Hattie Sykes, the head gardener, in her own pretty garden.
"Jasper, wake up darling, we're here and you're about to see Granny and Grandfather!" Jemima said softly to her groggy child as they sped up the tree-lined drive, past patches of primroses, blooming under the ancient avenue of almost seven hundred beech trees that lined the four mile long drive.
"Gosh it's good to be home!" Flora said waking up and looking around at her godson smiling. "Any further thoughts on our mystery?"
"Loads obviously!" said Jemima. "I made a few calls while you were asleep. And you'll never guess who's involved?"
"Stop it, not Petrina?" Flora swept around, eyes like saucers, to look at her friend and knocked Jemima's arm so she almost drove them into one of the trees.
"Watch out!" Jemima said, "We'll in more trouble than it's worth, if we dent one of the "treasures of Dorset"!" Thinking of how the great park was described once in House & Garden magazine. "I am feeling a little guilty. Poor Jasper – what a boring few hours he's had!"
"He'll be spoilt rotten by everyone for the next few days." Flora replied. "Go on – tell me what Petrina the Pink Panther has been up to now."
However, Jemima had zoned out. She was back to digesting the facts that she had pieced together while her passengers slept. And Flora let her, longing to take in the exquisite scenery of the coiffured parkland and lake that led up to Fairfax Hall. It was an eighteenth-century mansion with a huge tetra-style four columned Ionic portico, built by Henry Holland, with the gardens created by Capability Brown. The park was at its most beautiful in the spring with daffodils everywhere, pink blossom dressing the trees, and the Fairfax's racehorses grazing in the emerald green fields.
"This place always takes my breath away." Jemima said aloud, waking from her Fabergé reverie and sighing as she pulled up in front of the house, longing to take her son in her arms – she had only taken him out briefly at a service station to give him a bottle, and she knew he needed to stretch his little body out properly. She longed for Jasper's scent too – and his tiny hand clutching her fingers.
"So," she began, as they got out of the car and stretched their long tired limbs, "I thought I'd better call Alex and thank her for the My Wardrobe order; and explain that we'd had been left an anonymous second trunk and whether she could ask the courier company where it might have come from."
"And?" Flora was agog.
"Well, you overheard the delivery driver complaining about a Russian client? No – he did so at the front door. Anyway – it turned out the company had been shifting quite a few cases back and forth for the same person. Obviously the courier company were far too discrete to tell me who, but I eventually got through to the delivery guy himself, who told me that the house where he picked up all those bags and suitcases from, was a ten bed mega-mansion. And their new client was?" she grinned at Flora.
"Who?"
"A certain Trina Petrovich, who happens to fit the description of a lady called. . ."
"Petrina Lindberg," breathed Flora.
"Exactly," said Jemima.
"So Petrina has changed her name. . .?" asked Flora.
"Well," said Jemima. "Trina is a reasonable shortening of Petrina. However, I don't think she's changed her name for too much of an untoward reason because apparently some of the boxes were addressed to a certain Pytor. . ."
"Pytor Petrovich?" Flora wrinkled her forehead. "Does that mean. . ."
"Yes!" said Jemima. "She's got married! Petrina's got married – and not only that, she's got married to Pytor Petrovich, the patron of the Pink Panther gang she's been running."
"Married to the mob you could say," said Flora, thinking of her idol Michelle Pfeiffer in the eponymous movie. "But that doesn't explain the trunk?"
"Yes it does," said Jemima. "It was Pytor Petrovich's grandmother, the Grand Duchess Tatiana Petrovovichna's trunk. Those are her clothes. I've called up Audrey, a Parisian friend who works with the Lanvin archives and confirmed – dresses fitting those descriptions were ordered by the Grand Duchess in the Thirties."
"And so the clothes are the old Grand Duchess's. I'd feel a little odd wearing them now then, despite how beautiful they are; she is a murderer."
"Yes. And I can only assume there is something disturbing afoot which meant she came into possession of the egg and Miss A Strange's letter to Queen Mary in 1934. I've got several theories. . ." said Jemima, launching into a string of explanations.
"Jemima," said Flora, cutting her friend off mid-flow. "Doesn't this seem off to you?"
"What?" said Jemima, bending to pick Jasper out of the car. "Not really? Why should it?"
"Because a trunk which contains a priceless artefact, belonging to the grandmother-in-law of your worst enemy has just dropped into your lap, along with an unsolved murder case from the Thirties, and rumours of a missing Faberge egg. . . I don't know," Flora rolled her eyes. "It just seems suspicious."
"Well," Jemima shifted Jasper from one hip to the other and tried to come up with a sensible answer. Inside she was burning to carry on the case. "I mean, it's a coincidence certainly, we don't know it's her. . ."
"Jemima don't be thick," Flora started at her with clear blue eyes. "If it's Petrina, there are no coincidences. She'll have sent it to you on purpose. She's always one step ahead." Flora slammed the door of the car and started to take her bags out of the back, and then stopped and looked at her best friend.
"Be careful, that's all I'm saying," she said. "Nothing can be assumed to be chance when there is a Petrina connection. And she will do anything to get what she wants." she added, looking at Jasper.

Chapter Five
"My darling girls!" A cry of delight greeted them as Patsy Fox-Pearl came dashing out of the house, through the columns and down the wide steps, arms outstretched, to welcome them.
Jemima's mother – now approaching her seventies – was still stunning. Her grey hair was pleated into an immaculate chignon, which set off her incredibly high cheekbones. A lifetime of travel and adventure had given her an amazing, almost light glowing, tan, and her enormous hazel eyes were still as bright as when she was modelled in her youth. She was wearing a silk tunic over a slim pair of trousers and numerous scarves, and at her ears glittered two enormous cornflower blue sapphire earrings, that Jemima knew she bought in Sri Lanka, or Ceylon as Patsy still called it. Jemima certainly took after her mother's love of jewels!
As she enveloped her daughter, and then Flora, in hugs Jemima caught a soft trace of her mother's expensive scent, and felt a lump in her throat. Patsy layered Chanel nos 5 & 19 and rather than clash, they created an exotic fragrance that was utterly unique.
"Gosh, darling, you do look well! Where is my grandson." exclaimed Patsy. "And Flora darling, look at you!" She squeezed Flora close. Flora adored Jemima's parents. Her own mother was as cold as an icicle but Jemima's mother had more than made up with her interest and adoration of Jemima's childhood best friend, who had become almost a second daughter to her.
"Hello Mrs F-P," Flora said jovially. "How are you? Any chance my mother's around?"
"She's up in London!" said Mrs Fox-Pearl ,and noticing Flora's disappointment, "I'm so sorry, I thought she'd have told you? She had to go up for an appointment and is having dinner with a friend tonight apparently. She is driving down with Henry and Anastasia."
"Oh," said Flora sadly. She knew perfectly well her mother doted on Flora's sister-in-law much more than she did, her own daughter. From the moment her mother had met Anastasia she had been besotted and it made Flora so sad. "I had no idea Mummy was in London. We could have driven her down." Privately, Jemima was relieved that they hadn't. She liked Jessica, but couldn't imagine her willingly sharing a car with a three month old baby.
"And little Jasper!" cried Patsy, finally lifting him out of Jemima's arms and smothering him with kisses. Jasper giggled in delight and grabbed hold of one of her many scarves. "No – not that one darling!" Mrs Fox-Pearl trilled. "That's the limited edition Hermes! Or that one!" she continued as Jasper caught hold of another expensive design. "That was given to me personally by the Dalai Lama!"
They set off up the steps into the house.
"I'm afraid your fathers are locked in the middle of a chess showdown in the library," Patsy continued winking in humour. "His Lordship's just played some excellent moves, but Colonel F-P thinks he'll be able to get in under his defensive strategy if he can just distract him long enough."
They passed through the enormous entrance hall and headed towards one of the smaller sitting rooms on the sunny side of the house.
"You can bring tea to the green drawing room now if you could Barnes!" sang out Patsy when they passed the butler, as though Fairfax Hall was hers.

"Now girls," Patsy said, as they settled onto squashy sofas, and began helping themselves to sandwiches. The Fox-Pearls were old friends of the Fairfaxes, and felt as at home as they could be. "Tell me all of your news and gossip?"
She liberally spread cream and jam onto a scone and wolfed the whole lot down. Jemima, who had managed to inherit her mother's immunity to calories, helped herself to a cucumber sandwich. She was desperate to shift the last of her baby weight before she hit the Riviera beaches that summer.
"Well in the time it's taken us to leave London, your daughter's discovered a lost Faberge egg, a treasure hunt around London and is now trying to crack a cold murder case," said Flora casually, as she helped herself to an éclair.
"Oh, really darling, is that all," said Patsy mildly, now pouring tea. Flora giggled into her cream cake. "Well," Patsy continued, "I fully intend to kidnap my grandson for a few hours after tea, before Jessica's hired nanny takes over, so you two can work on your latest mystery. But Jemima, remember you're here for a holiday and you are a mother now, so diamond 'detectiving' will have to take a back seat, at least until Jasper goes off to school."
"Jasper is never being sent off to school like we all were." Jemima said firmly "Anyway, I don't think there's much to be done until Monday, mummy," said Jemima, leaning back on the sofa. "I've left all my books in Monaco."
"Well do something useful – make yourselves scarce – go for a walk or something, it'll be good for you. Flora, as your mother won't actually be back from London until the dinner tomorrow night, we can relax a bit!"
"Oh bliss!" said Flora. "I can keep my jeans on. Let's go for a walk while Patsy looks after Jasper?" she directed to Jemima, "You can finally fill me in on all your exciting car phone calls and latest hunch."
Chapter Six
Half an hour later, leaving Jasper with his granny, the girls went out to the gardens. Sweeping up from the park to the house, the gardens were one of Fairfax Hall's beauties – and the life's work of not just the Viscount but his ancestors before him, and their fleet of gardeners. It was said that every Viscountess had been immortalised in some part of the gardens. A past incumbent's husband had had an entire new rose bred for his wife, beautiful creamy buds with a slight tinge of pink which had been coaxed up the walls of the south side of the house. American heiress in her own name, Jessica Fairfax, did not, however, appreciate the romance of this gesture – preferring the Italianate gardens to the west which she found more ordered. The Beech Avenue had been planted in the 1800s for one of the Viscountesses, 365 trees on one side and 366 on the other – one tree for each day of the year and one extra for a leap year.
"After Monaco and London, this fresh air is wonderful." Jemima exclaimed, relishing the time free from Jasper, whilst also missing him.

It was through these Italian gardens that Jemima and Flora now walked, crossing the tiny boxy hedges and past the little folly built in honour of the first Viscountess sometime in the 17th century, until they reached the maze. They had spent hours in here as children, getting lost in the twists and turns of the hedges, but now they both knew the way well enough to glide comfortably through and come out by the ponds, which joined the lake at the far end. Jemima always loved the ponds, which were inspired by a Monet painting: full of water lilies and willows, spanned by a pink bridge across their width.
"Did you know this was created for Granny Tinkerbell?" said Flora conversationally, as they stood on the bridge. "She adored Monet and his water gardens so these were built for her when she became Viscountess."
"How lovely," said Jemima, taking in the spectacular surroundings and not reminding Flora that she had told her the same story every time they've walked over the bridge, in the almost thirty years they've been friends. But Flora had had to do the tours, whenever her mother deigned to open the gardens to Dorset's Horticultural Society.
"That's why the bridge is so large and flat," Flora continued in her tour guide spiel. "In Monet's garden, of course, the bridge is narrow and curved. But when Granny married Grandpapa she had to give up her career as a ballerina which she dreaded, so Grandpapa designed this bridge to be flat and wide, with this double hand rail here," she patted it, "when the weather was nice, she said it made her feel like she was dancing on the water itself, like a dragonfly."
"Gorgeous!" said Jemima not really listening; she was thinking about how Flora's little granny had been tantamount to her solving the mystery of Queen Alexandra's emeralds. Would she also have the key to Queen Alexandra's Faberge eggs? "She must have met so many fascinating people as she toured the world."
"She did," agreed Flora, still in a tour guide trance. "She often used to joke that she'd turned down offers of marriage from Princes across Europe to marry a simple countryman like Grandpapa. She used to say I could have had a palace! to tease him. Mind you, Fairfax Hall pretty much is a palace!"
Something had caught in Jemima's brain. "Princes across Europe, you say?"
"Oh yes," said Flora. "She met a lot of amazing people in her time before the war. But it was Great Granny Charlotte who really took advantage of the Russian and Eastern Europeans emigrés after the Russian revolution and First World War you know. Daddy's working on the family memoirs at the moment actually, there is the most amazing collection of letters and photos. Even those from Great Granny Charlotte – we have her correspondence too."
Something clicked in Jemima's brain. "I don't suppose you know if the 10th Viscountess had any letters from the Thirties do you?" she said.
"Let's go and have a look." Flora said cheerily, "There are loads of photos – Great Granny Charlotte was a stickler for documenting an important occasions, and had her own camera. Captured everyone – she always wrote who the people were on the back. And we've got buckets and buckets of her letters too. . . wait, Jemima, slow down!"
Jemima had turned and was already belting back to the house as quickly as possible.
"Jemima! How lovely to see you! I've just thrashed your father with a well-placed knight!" William Fairfax, Flora's father, greeted them as they bumped into each other in the grand hall on their way in from the gardens.
"Hello William, Happy Easter! Thanks so much for having us all for the weekend!" Jemima stood up on tip toes to kiss his cheek as quickly as possible – she wanted to get the potential evidence, sooner rather than later. " Can't wait for the others to arrive!"
"Dashing off somewhere are we?"
"Granny Tinkerbell's rooms," Flora explained as they hurried past and started up the stairs. "Jemima's got another mystery!"
"Ah well!" William shouted cheerily up at their retreating backs. "Her suite is pretty much still unchanged – mind you put all the letters back where I've left them. I'm filing things for her memoirs – thought I better go through everything and make sure nothing too scandalous saw the light of day. I found a photo of her with the Duchess of Windsor the other day. Strange woman. And loads of Russians, obviously. . . " William tailed off as he realised he was talking to himself. "Jemima, your father was telling me that your little Jasper is a delight….".
The best friends rushed up the grand elliptical staircase, as though racing each other to get to the late Granny Tinkerbell's rooms. They opened the door, almost falling through it in haste, and turned left into her little sitting room. Sunlight spilled through the enormous sash windows into a pretty room, beautifully redecorated with de Gournay wallpaper, a wall entirely covered by a bookcase at one end, and at the other an enormous carved desk with a green leather top. It was covered in folders, each marked with the year and stacked up one on top of the other; no doubt containing all the letters and pictures William had managed to find.
"Brilliant!" shouted Jemima, heading straight for the pile and handing a couple of files to Flora. "Start looking!"
"What for?" said Flora in confusion, taking the files.
"Anything!" said Jemima. "Anything useful from Great Granny Charlotte in 1934 or before. Any photos that might contain European royals, anything about eggs, Faberge and the Royal Family. Any links or names we can look at that would link Grand Duchess Tatiana Petrovovichna with the egg. And any accounts near Easter 1934 which might provide inside info on the death of a governess of the Royal household. There must be SOMEthing!"
They started opening the files, leafing through old photos and letters that were written in spidery writing, which Jemima had to squint at to make out. Some of the letters were written in different languages, and Jemima caught snatches of French, Italian, German, Russian and even Arabic amongst the papers. There were photos too. Jemima flicked past a photo of a couple in an orchard she didn't recognise, with Enjoying our honeymoon! Missing you lots, love P&H on the back, and a couple of a little girl playing with a dog marked Victoria and Spot, Feb 1927. Hasn't she grown?!
"There's nothing here," said Flora quickly bored after a while. "Great Granny Charlotte wasn't quite as enthused by gossip as Granny Tinkerbell – it's mostly just letters about boring state occasions. Shame Granny Tinkerbell was only about five in the Thirties."
"Keep looking," ordered Jemima, who was suddenly a little frustrated by the search. She'd known it was a long shot, but things always seemed to have a knack of appearing just when she wanted them to. Manifesting at its best! They'd finished looking at the correspondence from the Thirties and Forties, when Jemima reached over the desk to pick up a box marked 1948 – the first case which contained letters belonging to a young Granny Tinkerbell herself. As she moved the case, a cascade of letters slid aside and she found herself looking at a photograph of four women, and with a start she realised she recognised something about them.
"Flora!" she gasped. "Flora it's the coat!"
"What?" said Flora.
"It's the coat from the trunk!" gasped Jemima.
"No!" said Flora. "It's can't be, it must just be one similar." They gazed at the photo. Sure enough, there was the unforgettable beautiful velvet and fur coat from the trunk, worn by a tall and glamorous woman standing outside a tall building with a little group, who all looked dressed for an evening out.
Jemima turned the photograph over and read the caption out loud. "Left to right, Viscountess Fairfax and her sister Lady Violet Selby-Lowndes, Grand Duchess Tatiana Yusopova with her lady's companion, Miss Nancy Strange. Mrs Ernest Simpson, Royal Opera House, December 1933."
Jemima looked up, "Google her!" she shouted. "Google Grand Duchess Tatiana Yusopova, I bet she married. . ."
"Pytor Petrovich I," said Flora, staring at her phone in horror. "That letter," she said. "Where did it come from?"
"Just here, it must have been tucked into this bundle. Look, I think this is the note that came with it. It's addressed to Granny Tinkerbell in 1949, from. . . . Vi?"
"That's Great Granny's sister Great Aunt Violet, the Lady Violet from the photo," said Flora. "read it! They called granny, Tiny."

And Jemima read:
Belgravia, 1949
Darling Tiny,

Thought this might interest you! I've just been going through Charlotte's old albums, and found this one of her at the Opera in 1933 – with the Grand Duchess (wearing that fantastic coat you had copied at Harrods!) Rather sweet to see them all looking so well, but I suppose this was before Wallis ruined it all.
I've got a good story to go with this picture! Apparently the Grand Duchess turned up the summer before and threw herself on the mercy of the Royal family, saying she was a cousin, and Queen Mary took her in. Still traumatised by the Russian scandal. I remember hearing that she, the Duchess, had the most ridiculous collection of jewels Charlotte had ever seen, and each time she ran out of money; she didn't worry to trot to Faberge on Bond Street, who I suppose felt obliged to buy them. We all thought she might have been a bit light-fingered though – she certainly left the palace in a hurry the year after and the rumour was quite a few gems went with her! I often wonder if the Queen had an instinct because it was said that those Strange girls used to go around, glued to her side as her escorts, and spoke Russian fluently!
Cook said that one of the sisters was the pre-Crawfie instillation at Buck House or was it KP? Anyhow, it seemed she jumped in the Thames the year the Duchess disappeared, back to the Riviera. Anyhow it had to be hushed up. Gruesome and strange to think really. Mind you – all so long ago before the War, and of course, the abdication. And you know Cook loves a ghost story, so perhaps take with a pinch of salt.
Send my love to all. Baby Richard is ADORABLE – can't believe he'll be running the place one day! He seems too tiny.
Switzerland is heavenly in the spring. You most come one day. You'd be a fairy on skis.

Much love,

Vi
Lady Violet Selby-Lowndes
Jemima looked up. "It was the Grand Duchess!" she said. "She stole the egg from Miss Strange when Andrea went to hide them! She must have done!" She looked back down at the photograph again. "That's why the final egg was sewn inside the coat – to hide it as she fled. She probably hadn't had time to work out the rest of the egg clues, and just took the last egg and the letter off Andrea before she did her in, and covered it up! That letter never got back to the Queen at all!"
"But how did she know Miss Strange, and what she did do with rest of the May Flowers EggS?
And why did the queen not report it? "
"Yes, Miss Strange is the clue" Jemima confirmed, to herself or to her friend, she didn't know – but she was determined to discover. "Why was her sister a companion to the GD?"
"Was she Miss Strange at all?" Flora said.
"Was Miss Strange in fact a Russian spy, who had infiltrated the Royal Family"?
The girls shuddered at the thought.
TO BE CONTINUED… see you back here on May 1st for the third and final instalment of The Missing Royal Egg.