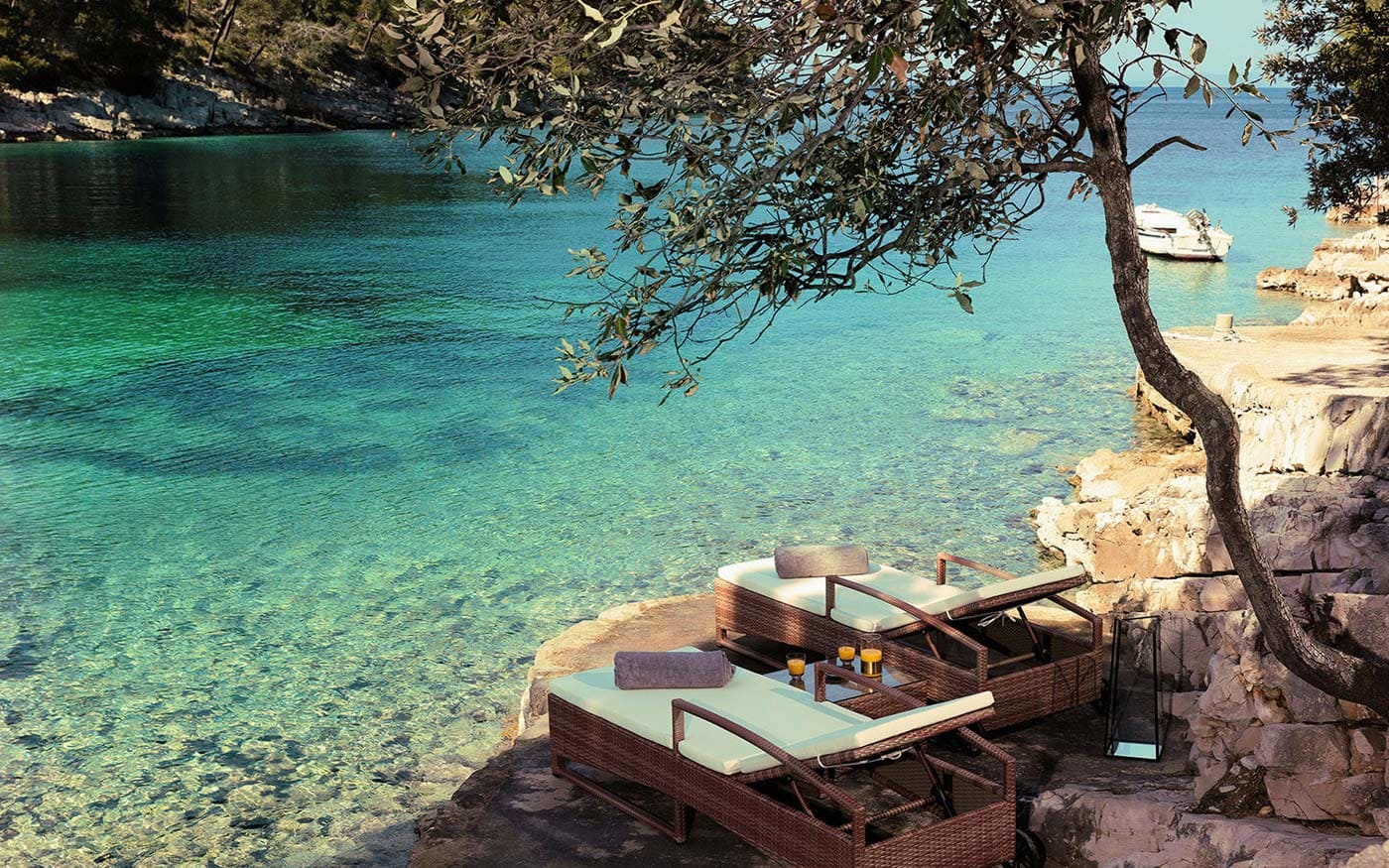 The Holiday Edit

Mykonos, Greece
Though known for its nightlife when compared to the other Greek isles, Mykonos boasts an equal amount of beauty and glamour. With cobbled streets bursting with bougainvillea and dazzling beaches, you can take in the sights by day and dance your heart out at night. We recommend the small, intimate beach Agios Ioannis and lunch at the cave-built restaurant Spilia, before heading to the beach club Alemagou in Ftelia around sunset, where the music ramps up and dancing in the sand begins.
What to wear
Meander the beautiful streets of Mykonos in this draped top by Paper London and Grecian blue trousers from Shashi and catch the eyes of a stranger in these dazzling earrings from Pink Piglet.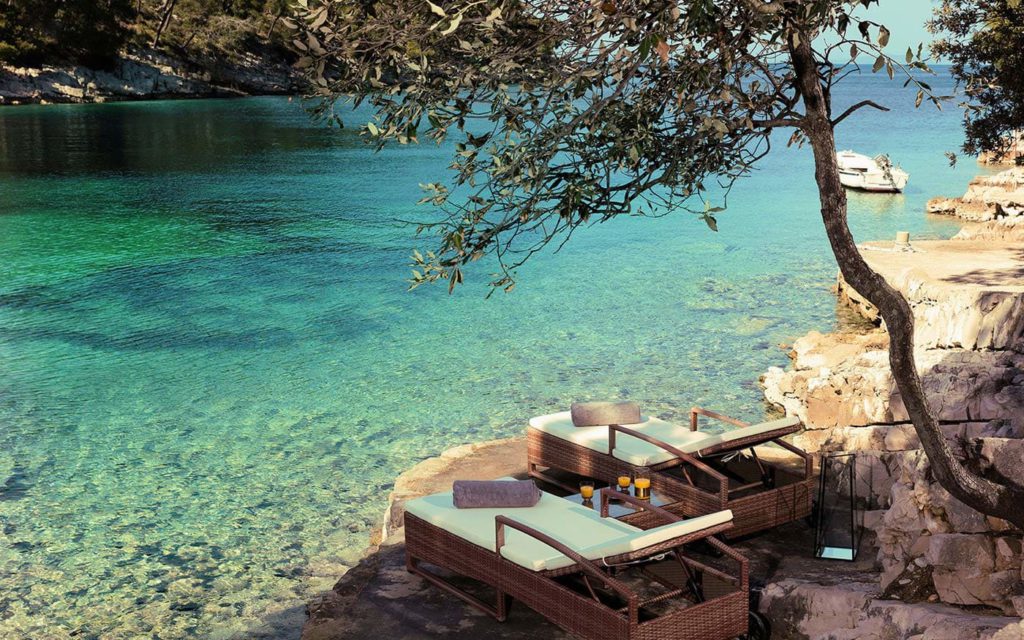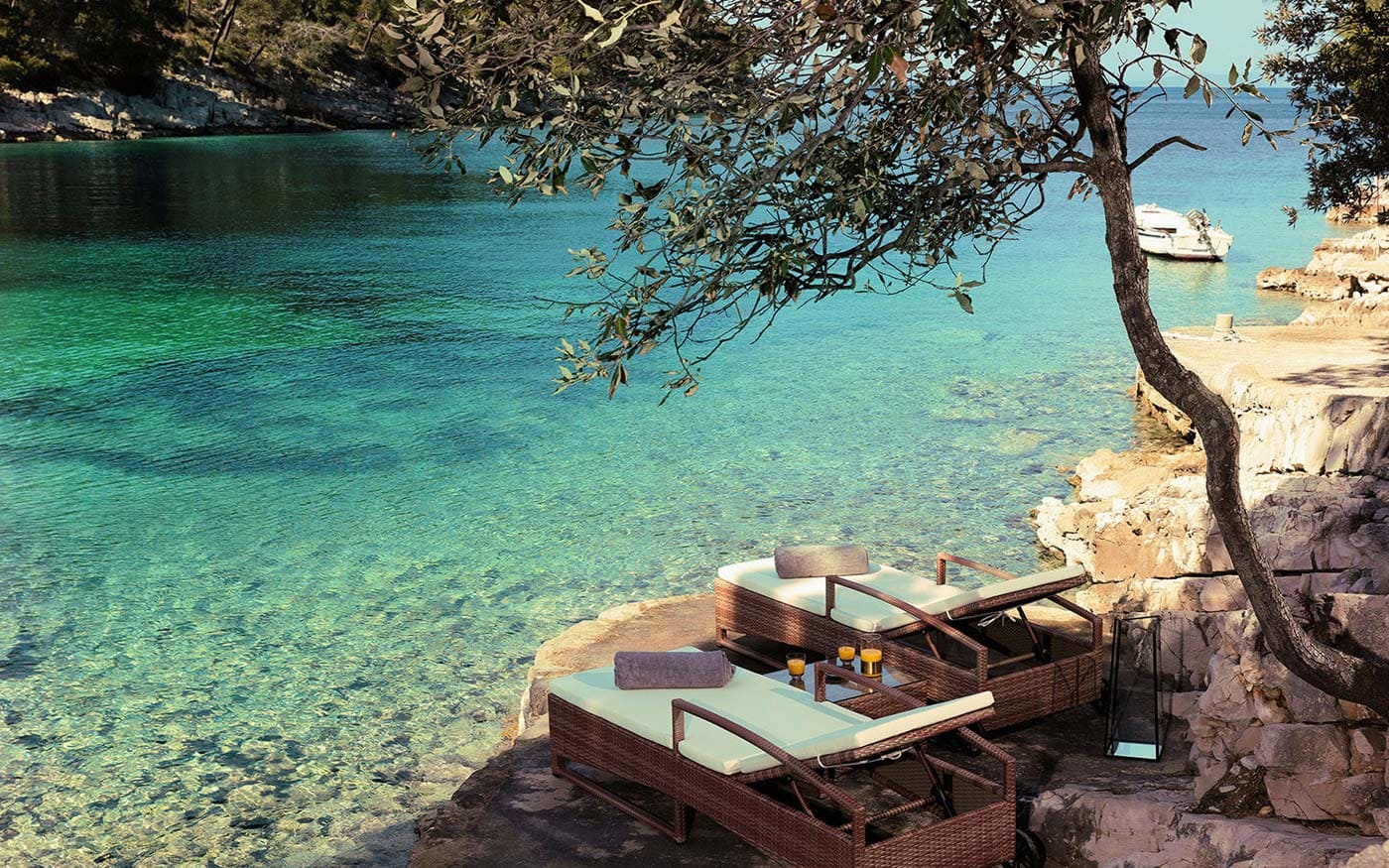 Hvar, Croatia
Featuring quaint beaches framed by olive trees, hidden coves and stunning harbour views, Hvar is an idyllic locale with the perfect mix of culture, beaches and nightlife. We love sampling the local Croatian wine, indulging in the fresh seafood dish 'gregada', and sailing around the nearby Pakleni islands where you'll find picture-perfect lagoons and pristine beaches surrounded by Mediterranean pine.
What to wear
You'll look at home on a yacht in this puff sleeve crop top from Ellery paired with a crisp, cut-out maxi skirt from Osman Yousefzada and Sensi studio basket bag.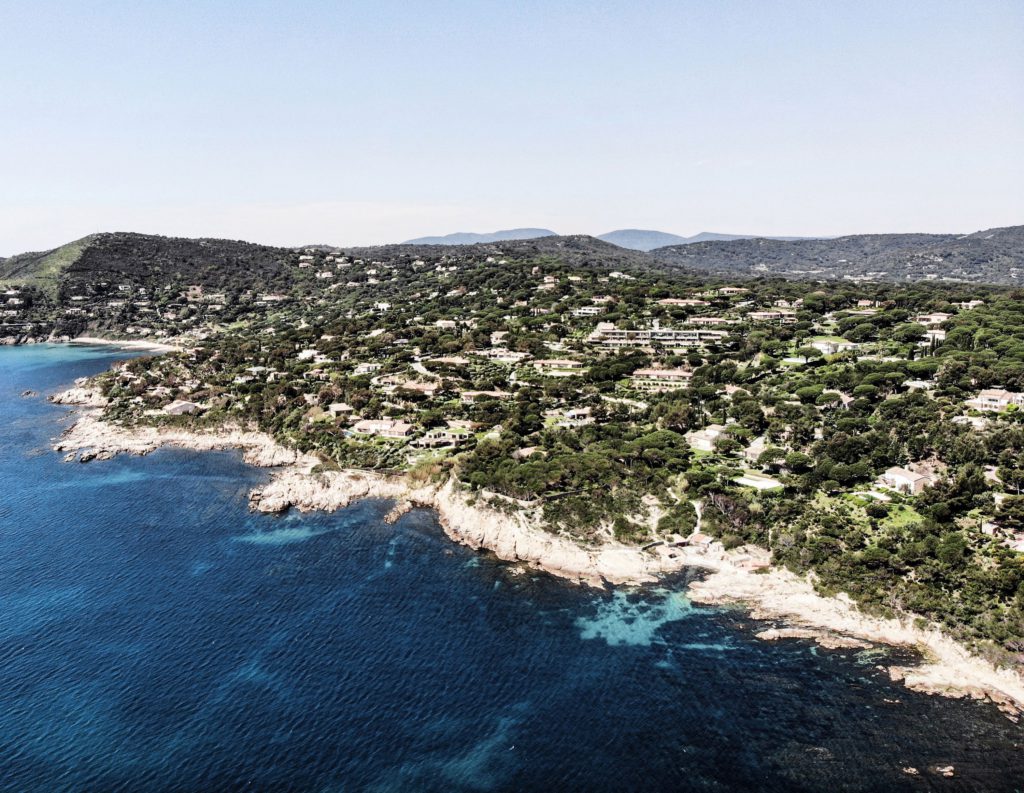 Côte d'Azur, France
Renowned for its sensational beauty and alluring glamour, where rosé flows like water, the French Riviera is a holiday spot that's not to be missed. Our tip? Use Cannes as your base – exploring the sites and incredible restaurants of the Old Town – but meandering away for day trips such as a picnic lunch at the nearby Lérins Islands, an evening of glitz in Saint-Tropez and a day trip to Saint-Paul de Vence, where you can take in the quaint, local life of this hilltop medieval town.
What to wear
Bring the French Riviera to life with this embroidered dress and matching heels from Stella McCartney, while shading yourself in an extra wide brim straw hat from Elie Saab.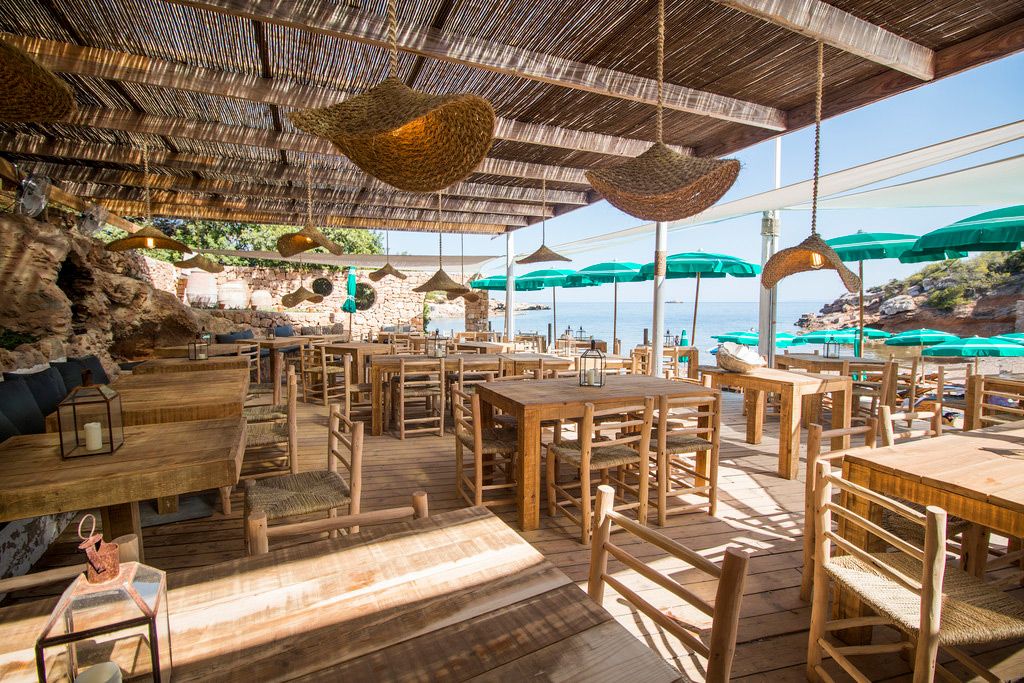 Ibiza, Spain
The holiday destination to end all holiday destinations is open again – hurrah! Though it's racked up a reputation for its hedonistic nightlife, we keep coming back for its beautiful sage-coloured hills and bohemian vibes. For those looking for more of a return to nature, why not try horseback riding in the north of the island or take a coastal hike from Santa Agnes. Eat at the converted farmhouse restaurant hotel Casa Maca, sip sweet cocktails and take in incredible views at Jul's in San Josep. For those looking to top up their wardrobe, check out Annie's Ibiza (also found on MWHQ!). 
What to wear
When on the White Isles, wear Annie's Ibiza. Go all out in this feather bandeau top, metallic Moschino trousers and matching Miu Miu pumps.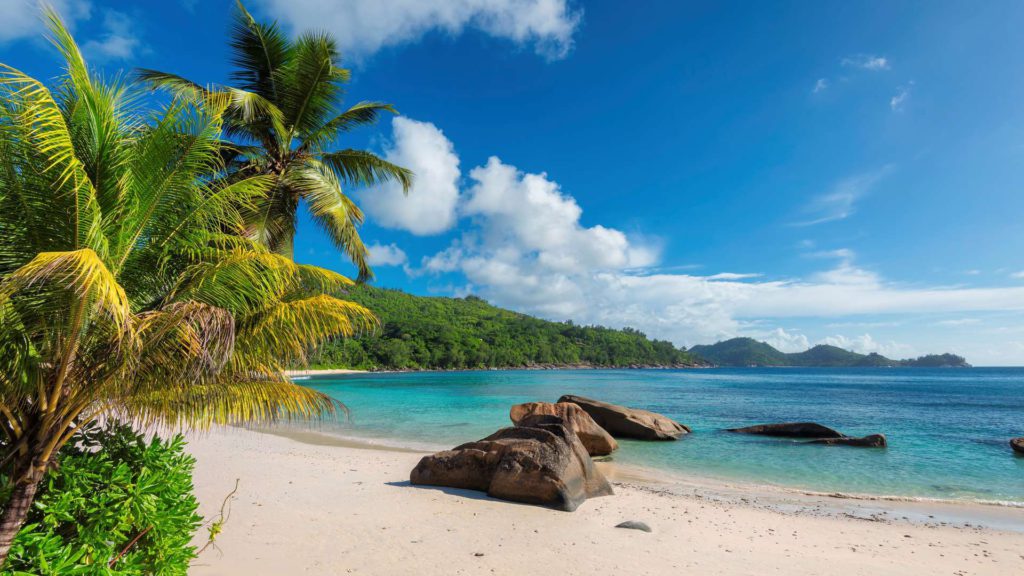 Seychelles
Looking to travel a bit further afield? Then look to the Seychelles. Nestled in the beautiful waters of the Indian Ocean, this archipelago is a luxurious island paradise. Unlike some of the other holiday destinations, in the Seychelles, your hotel tends to be where you stay for most of the trip – so picking the right one is key. However you'll be spoiled for choice with five-star hideaways and resorts dotted across the island that offer a range of activities such as boat tours, diving in the crystalline waters, waterside lunches, kayaking amongst tropical fish and sea turtles, bicycle rides through the palm trees and hikes amongst the island's flora and fauna.  
What to wear
You'll be the goddess of your resort in this Andromeda dress from Kalita, Mawi earrings and Bottega Veneta woven clutch