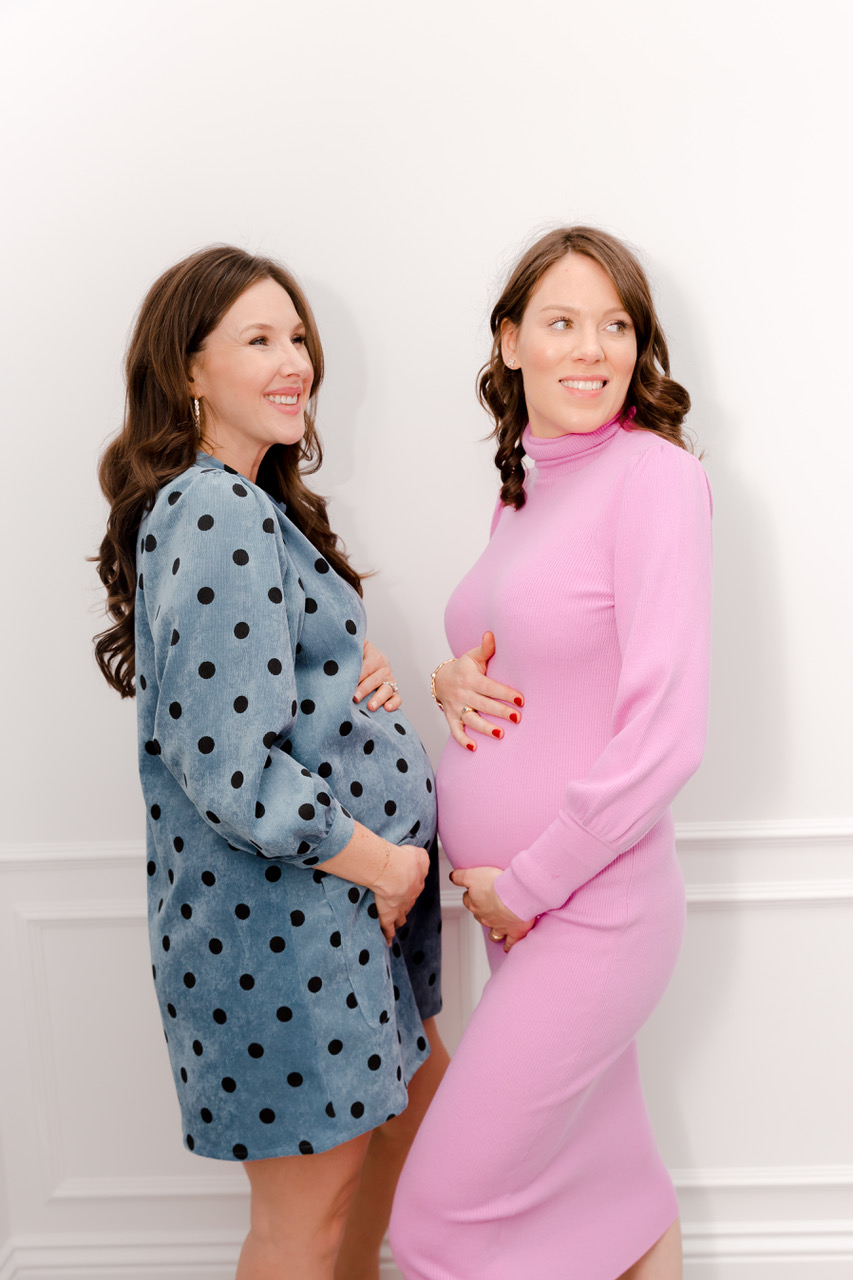 MWK meets… Rosie Speight from Equi London 💞
When did you first have the idea for EQUI London and how did this evolve to where you are today?
I've been close friends with my business partner, Alice Mackintosh for over 15 years; we met at university and have been great friends ever since. Alice is one of London's leading nutritional therapists, with a very successful clinic where she sees people for many reasons; hormone imbalances, skin problems, digestive issues, chronic fatigue to name a few. At the time that we came up with the idea for Equi, I was working in front-office sales at JP Morgan which was a brilliant but full-on job. I'd come off the contraceptive pill which I'd been on for many years ahead of trying for a baby, but within weeks I had full-blown cystic acne all over my chin and neck. It was pretty horrible!
Luckily, I had Alice to help – I'm not sure I'd have turned to a nutritionist so quickly had I not, but she got me on a range of supplements that were only accessible through a practitioner…and the effect these products had on me were remarkable. My spots stopped forming, they started to heal but on top of that, I was feeling the best I ever had. So much more energy, brighter, lighter, calmer, more focus – it was incredible.

We felt the supplement industry was really lagging behind the science; nothing existed on the market that matched the complexity and quality of the range of supplements that had worked so well for me. Most of the products on the market are ineffective, simplistic and low quality, full of chemicals or fillers – so we decided to create our own range. The stars were aligned in many ways when it came to the timing for both myself and Alice and though it took a few years to get the products to market, we take huge pride in helping so many women feel their best on a daily basis. We want to raise the bar in the supplement market and it feels wonderful working towards that goal every day.
Every Equi supplement is a product of a gap in the market we've seen, but the Beauty Formula and Pregnancy Formula hold a real place in my heart. Beauty Formula is our multi-award winning product that works to bring harmony within the whole body, working to support hormone balance, digestion, immunity, detoxification, energy, mind and of course skin. It helps women with skin issues such as acne or eczema, for those who just want an anti ageing boost or for anyone who just wants a brighter complexion – and a spring in their step. As someone who's suffered with acne in the past, and a business owner with 2 small children….I rely on this daily. The second is Pregnancy Formula, which we brought out after witnessing the distinct lack of excellent pre-natal products on the market with my first daughter. With myself and Alice were pregnant last year, me with my second daughter and her with her first, a beautiful we took huge comfort in knowing that we were getting the absolute best nourishment with our product. We were both lucky enough to feel as best as we could throughout our 9 months and time feeding and have many customers who say the same.

When you were growing up, did you always want to work in your industry?
When I was growing up, I always wanted to work in the business world and decided at 14 that I'd go into finance. I was completely excited by the fast-pace, high pressure environment, plus the glamour which used to be associated with the industry, which has since changed…
I directed all of my studies towards this and was working at Goldman when I was 21. I spent 8 years in the City and had the privilege to work there and at JP Morgan and hedge funds. I had a fantastic experience, worked with amazing people, learnt a tonne and was challenged in many ways. But I did always know that I'd work for myself and so when this opportunity to start Equi came up, I jumped at it. The timing was right as I knew I wanted to have a switch of pace, start a family and have more independence by being my own boss. It was a big adjustment going from spending my days on a busy trading floor to being at home, but equally, I didn't want to stop working when I had a baby (or go back to the office full time when she was 1) and this allowed me to have a balance when my first daughter arrived.

At MWHQ we are inspired by female leaders (particularly as our leaders are two incredible women!) – have you been inspired by past colleagues or leaders?
So many! Natalie Massenet, Sara Blakely, Charlotte Tilbury, Sarah Kauss, Katia Beauchamp to name a few….

What's your favourite fashion trend for your children?
I like my girls to be comfortable, in soft and unrestrictive clothing; to look well put together but not try-hard….and for the fabrics to wash well. Life is too short for dry-clean only childrenswear.

As a mother of daughters, I'm mindful of getting the balance in allowing them to express themselves with their clothes, not put too much importance on how they look (particularly in the age they're growing up in), but of course for them to also be smart. My eldest daughter is almost 5 and has refused to let me pick her clothes since she was 2, won't wear trousers, long sleeve dresses or skirts and will often make me return clothes I buy her…!! So we're pretty limited, but she has a wardrobe of beautiful short sleeve dresses with cardigans and tights for when it's chilly. I decided to pick my battles and if this allows her to feel independence, as long as she has her manners I'm happy.

So, I think my favourite fashion trend for my children is short-sleeve dresses with a modern style….and in actual fact most of her dresses I would wear myself, they're not too 'little-girley'. And soft and comfy baby clothes for my 9 month old, most of which have ended up being earth tonal, which was completely unplanned but goes with her bedroom nicely.

What's most important to you when choosing an outfit for yourself, and for your children?
I tend to live in my activewear when I'm doing the school run and working at home as it's comfy, practical and love the chic stylish options that have come onto the market over the last few years. When I go out I love to dress up, but never like to look overdone. As I've gotten older, fabric quality is a big factor for me and if the piece doesn't feel nice, I don't feel good. Same for my children, their clothes have to feel good and I love the organic cotton pieces which get better with time.


What do you like about the experience of rental and resale fashion and how it can help the current consumer climate?
I love experimenting without the commitment and having such amazing options for any event. The current climate is obviously tricky with huge economic uncertainty, so buying investment pieces probably isn't top of the shopping list and I think we're all thinking twice. I love the fact I can browse online so I get the shopping experience and feel economically (and environmentally) responsible.
What would you say has been the driving force for your success?
Belief in our products, commitment to our vision, a lot of hard-work and reliable childcare.
What were your favourite outfits as a child?
My Mum is the most incredible dressmaker and would make all of my party dresses, we used to have so much fun choosing materials and designs. I always had a dress that was very different from my friends! Besides that, my Granny bought me the most hideous pink and purple dress from Ethal Austin, which would be the equivalent of Primark 30 years ago which I insisted on wearing at every opportunity….try as she might, my Mum couldn't ruin it in the wash, much to her dismay!