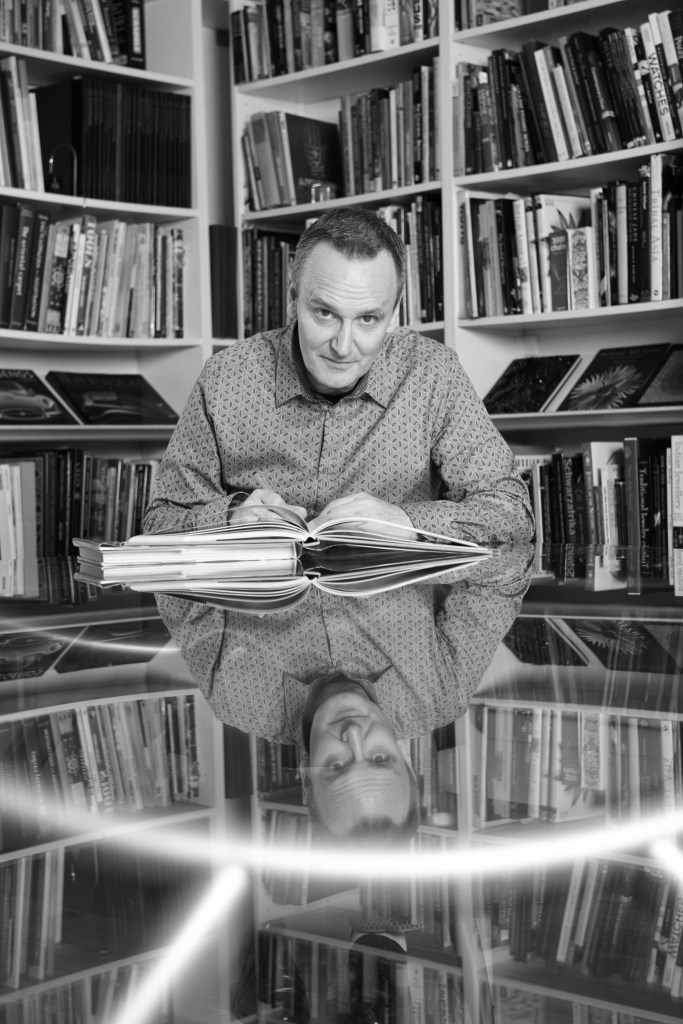 MWHQ meets Simon Harrison – Quality craftsmanship jewellery
Luxury jewellery brand Simon Harrison, grounded in craftsmanship and designed to ignite conversations.The London based brand has a long history of jewellery making, dating back to the late 1970´s having created jewellery for some of the most iconic names in fashion. Simon Harrison jewellery is inspired by the art of storytelling, and every piece of jewellery they make has a story and message behind it. So If you are looking for high quality craftsmanship in jewellery pieces that will last a lifetime, look no further! 
How would you describe the Simon Harrison customer?
Our customers represent a surprisingly diverse range of ages and backgrounds.  In general, they are women who are self-aware and comfortable in their own sense of style.  They tend to look for the unusual as an opportunity for expression.  They are comfortable to stand out in a crowd rather than following trends.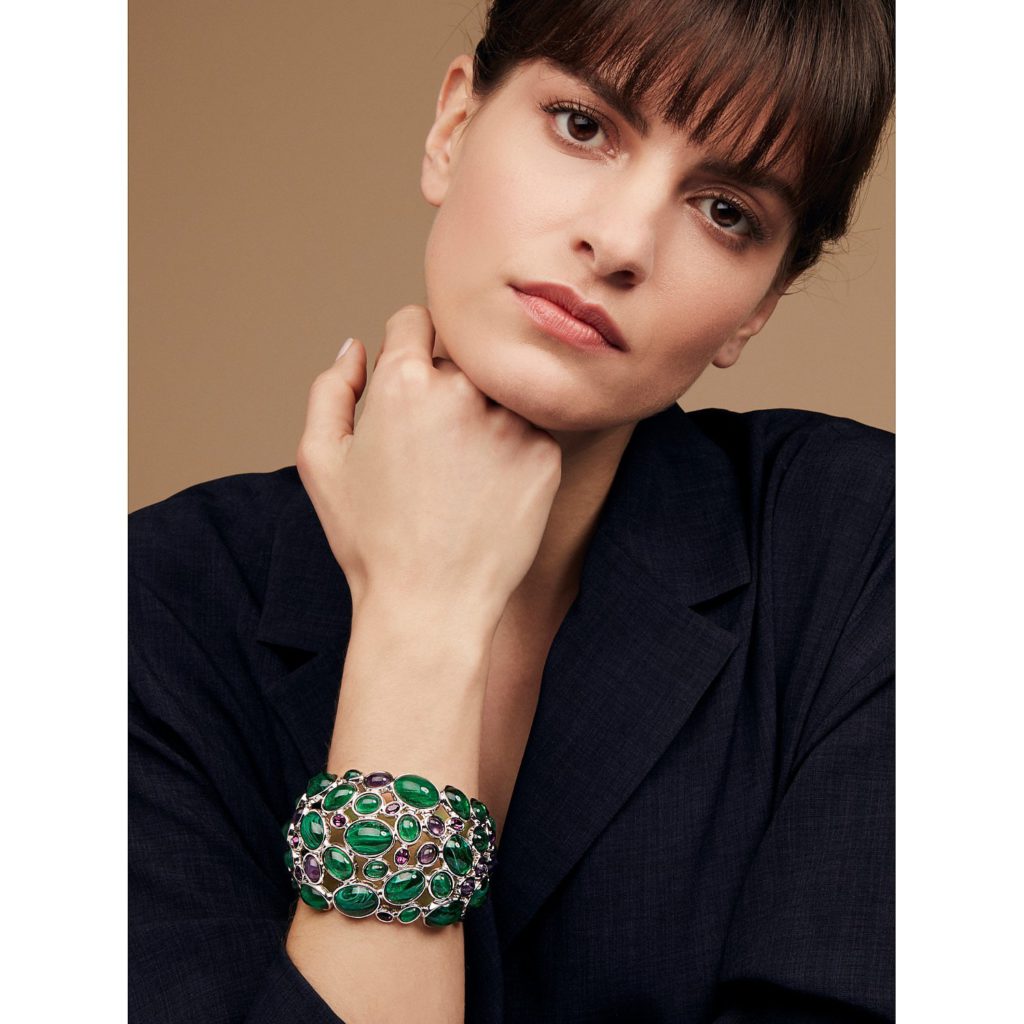 Who or what inspires your work?
My designs are mainly based on stories. Sometimes these are well known tradition folk stories and sometimes modern narratives from the world around that we all relate to. Stories help me to enrich the content of my designs and develop unexpected elements in the detail.
Favourite piece from your collection on MWHQ?
My favourite things are often the items that I have most recently worked on.  However, there are some jewellery pieces that I will always show for their classic simplicity.  The Maia cuff is a perennial mainstay of the jewellery collection.  It is designed to wear every day, a robust "work-horse" of fashion, made of stainless steel and hardwearing acrylic.  Coco Chanel was regularly photographed wearing a pair of simple black cuffs made by her friend and famous jewellery designer Duke Fulco Di Verdura.  The Maia cuff is a respectful nod of acknowledgement to the Grand Dame of 20th Century style and our shared love for the great Verdura.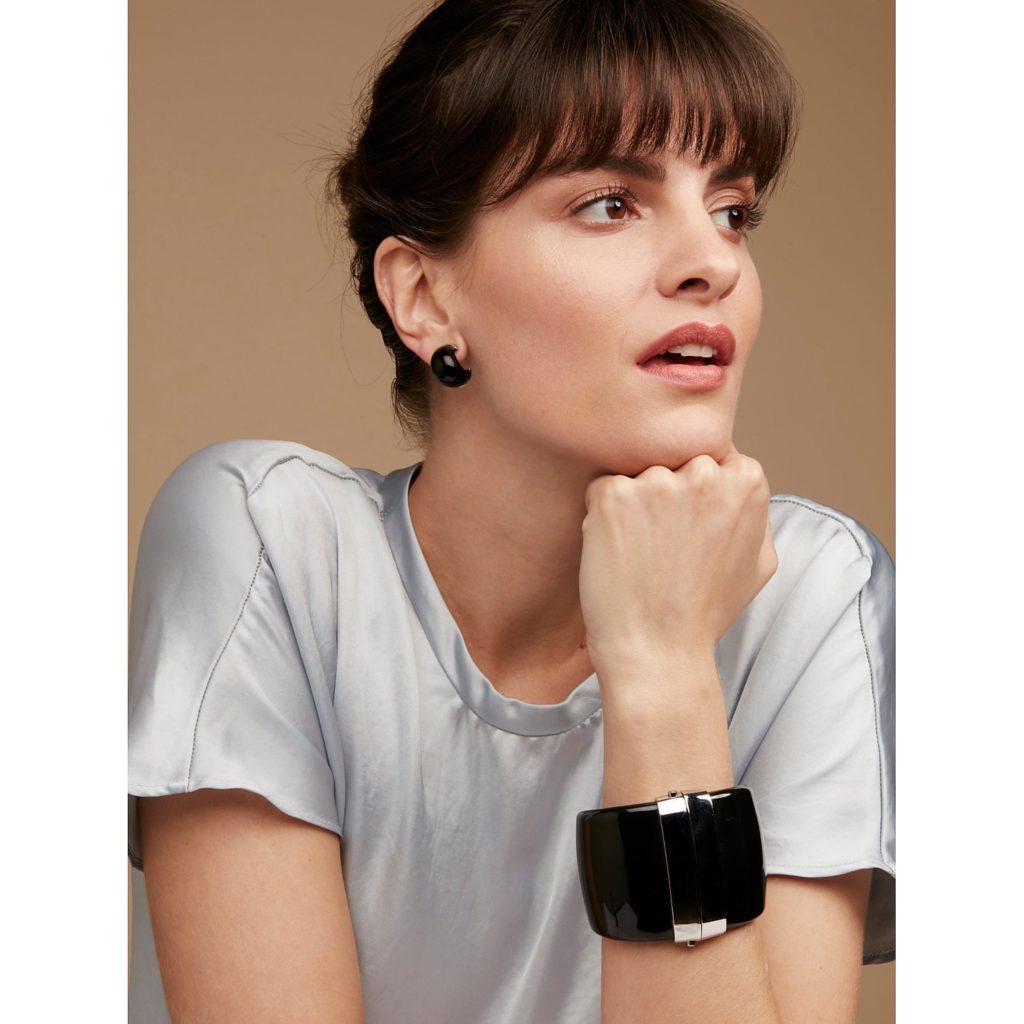 First thing you're going to do post lockdown.
Spend more time with friends and family. Find an opportunity to throw a big party.
What is a career moment that you are most proud of?
Hopefully, that moment is yet to come.  I am proud of my long association with the fashion industry.  The designers that I am the proudest of working with are those with fearlessly incisive minds.  My very proudest achievement is the extraordinary team of talented colleagues who have chosen to gather around and work with me now and over the years.
Shop and rent our top Simon Harrison picks