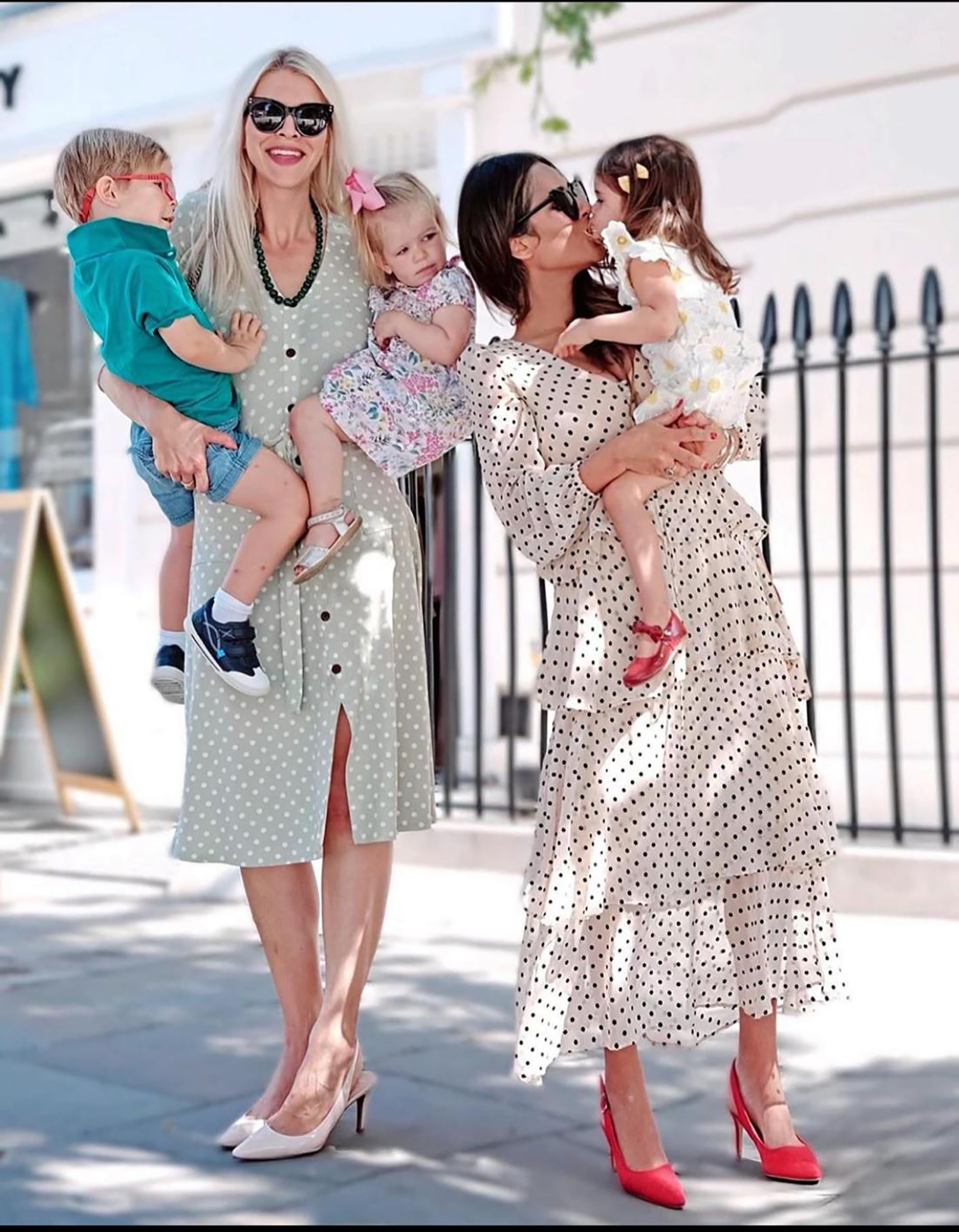 Introducing the Mumble Ladies… 👯‍♀️
Founders of Mumble Forum Monique Hodgson & Areta Hryschuk
When did you first have the idea for Mumble Forum and how did this evolve to where you are today?
Monique: After becoming a mother, I gained more than I could ever imagine but also found myself suffering from a loss of identity. I pushed myself to 'get out there' and discovered the incredible power of belonging to a community where women could encourage and empower each other in our shared role as mothers. This experience inspired me to envision the Mumble Forum concept in late 2019 as a platform and a movement that would aim to unite women through motherhood with the objective of creating social change; individually and collectively. Since its launch on International Women's Day in March 2020, we have adapted during lockdown to celebrate mothers with a variety of achievements, journeys and stories, keeping our community feeling involved and with purpose. After the success of #mumbleladies series on Instagram, Areta and I started a podcast 'Ladies of Mumble' to take the conversation to the next level.
Areta: I joined Mumble Forum shortly after its inception and set out to help build a diverse and inclusive community where mothers could come together, bond over their shared experiences and learn from each other. It is my hope that Mumble Forum brings each member personal and professional value, is a source of empowerment and creates a positive social impact.
Monique wears Floral Satin Dress by The Vampire's Wife
When you were growing up, did you always envision yourself being where you are today?
Monique: I have pivoted into what I do today thanks to motherhood. I have been an expat for nearly 10 years and always enjoyed creating new connections and quickly understood the power and value of networking and community building in every environment I have found myself in. I have accumulated diverse work experience through positions held within multinational corporations and a Governmental role; the concept of having a team and working community was always there but it evaporated upon me becoming a mother. It was a beautiful but eye-opening experience and I soon realised there was something missing; a real need to build a united platform and community for like minded mothers. A safe place to connect, network, grow in addition to feeling valued and inspired in equal measures.
Areta: Not specifically in working with mothers but I have long been drawn to community building work and being involved in grassroots projects. Before working with Mumble, I volunteered for 15 years as a youth mentor, served on a handful of international election observation missions to developing democracies and worked for a decade as a primary and secondary teacher in the state and independent sectors.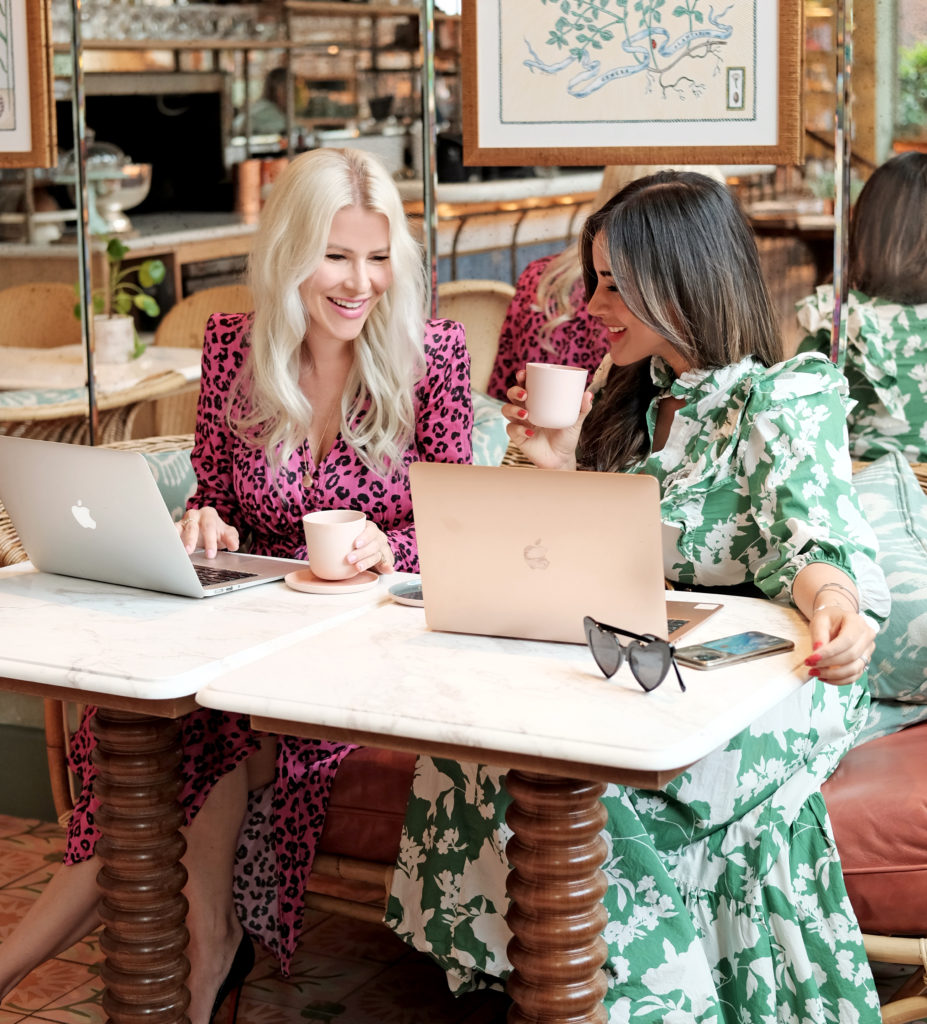 At MW Kids we are inspired by female leaders (particularly as our leaders are two incredible women!). Could you share your top tip for leading a team, and what inspires you?
Monique: Empowering and inspiring purpose. For me the key to staying motivated as a team is to have common clear goals linked to a strong sense of purpose. I'm inspired by companies that don't just take decisions based on profitability but rather consider corporate social responsibility as an integral part of their operations. Leading a team or company means often having to lead by example with clear vision, whilst also incorporating an ability to listen to others.
Areta: My top tip is to stay true to yourself and maintain clear lines of communication. My inspiration comes from the desire to be a good role model for my children, just as my mother, aunts and grandmothers have been for me. This includes demonstrating that I am present, transparent and genuine whilst maintaining a lighthearted sense of humour.
What's most important to you when choosing an outfit for yourself, and for your children? And what's your favourite fashion trend for your children?
Monique: The quality of an item and durability is key, for me the most important thing is to feel confident in what I'm wearing. I like a timeless look that suits and favors my body shape rather than following specific trends guidelines. When dressing my daughter I like her to be comfortable yet feminine. I love a timeless classic kidswear look from ruffled collar, shirts, velvet, Liberty prints and pastels, while my favourite season to dress her is autumn as it gives me any excuse to dress her in a mini trench coat.
Areta: I dress for myself rather than following trends. If it brings me pleasure and makes me feel confident, that item will become a coveted piece in my wardrobe. My children are wild, young creatives and I tend to reach for pieces for them that are fun and easy to care for. Leopard print is considered a 'timeless neutral' in our home and anything with some texture, say, velvet or a frill, spices up any number.
What do you like about the experience of rental fashion?
Monique: Convenience! Rental fashion is an excellent way to tap into a wider wardrobe selection whilst reducing the need to 'wear once'. This is particularly relevant to kidswear where the short lifespan of luxury items makes it less appealing to invest. From an environmental point of view fashion rental is a great way to join the circular economy and reduce fashion carbon footprint whilst educating the next generation.
Areta: I think that the concept is very clever and appealing on many levels. I love the idea of being able to wear a selection of gorgeous gowns without having to commit to the investment. By choosing to rent over buying pieces we'd get little wear out of, we are teaching our children from a young age another way that we can look after our environment and be mindful of our spending.