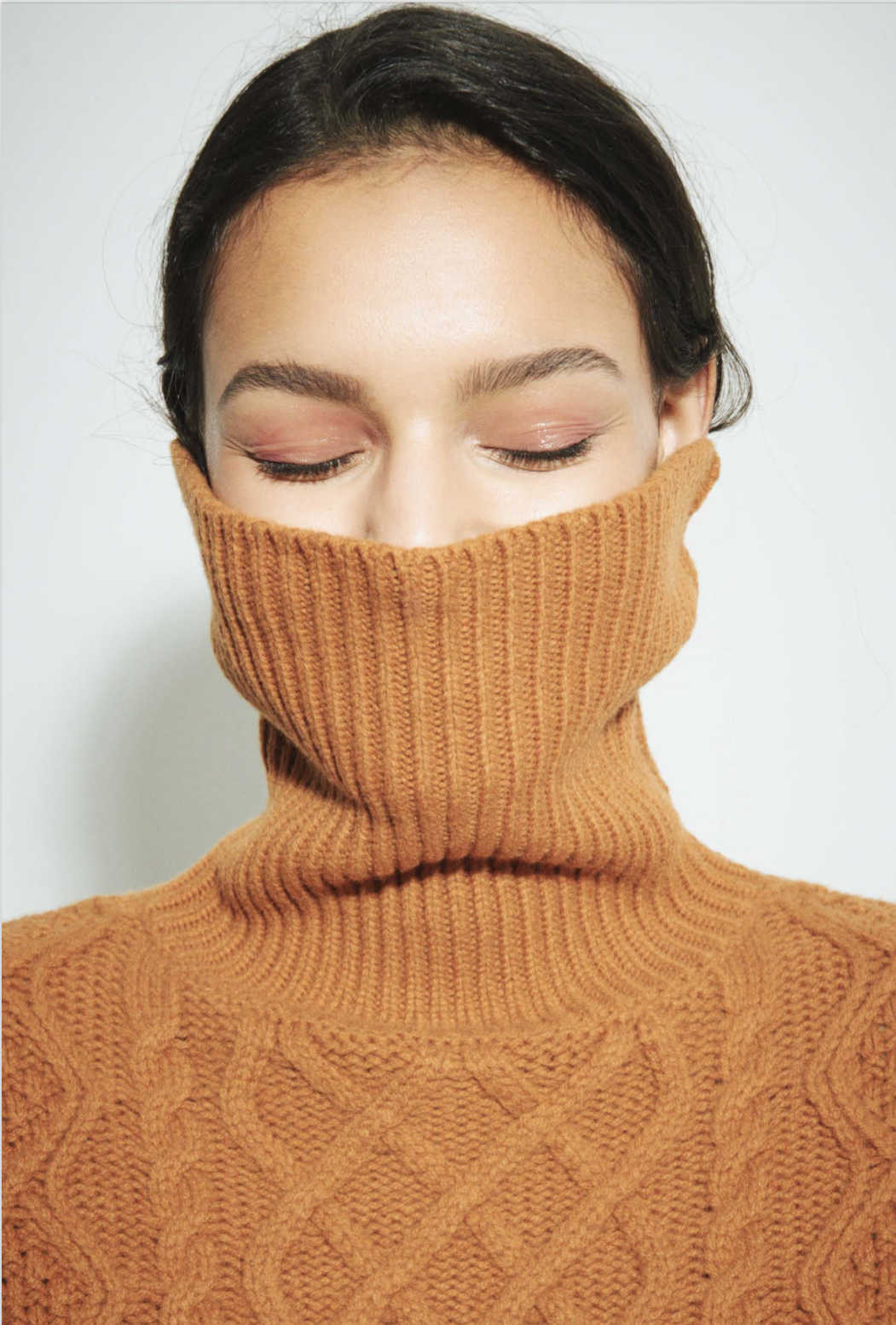 In MyWardrobe with Chinti & Parker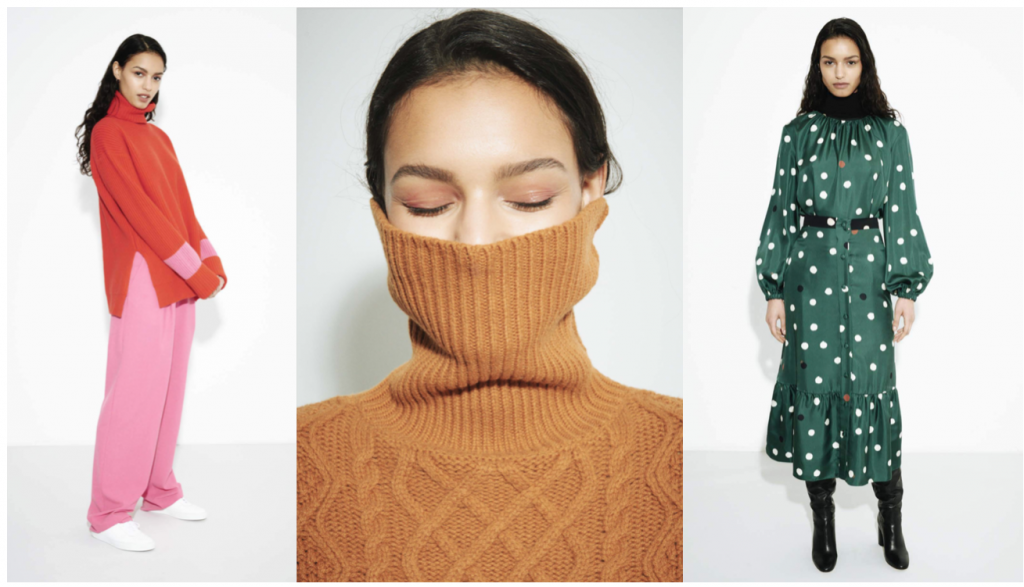 When it comes to luxury knitwear, few labels can boast the success of British label Chinti & Parker. Created by cousins Anna Singh and Rachael Wood who wanted to bring "effortless style to every occasion", the label is instantly recognisable thanks to its playful cuts and timeless design in a riot of colour, often clashing or in print form. Counting fans in Gwyneth Paltrow, Poppy Delevingne and Alexa Chung, the label now offers ready to wear made up of elegant dresses and skirts, tailoring, staple tees and not to mention its iconic knitwear. Now available to rent or buy from MY WARDROBE HQ, we caught up with Rachael to ask her about her favourite AW19 items and who we should be following on Instagram….
What is your favourite piece from the AW19 collection? Chinti & Parker has been built around bold colour and bright, playful designs, and in our AW19 collection my favourite look has to be the purple Pop Colour look. It's top to toe bold, bright colour and pulls together a super flattering high waisted tailored trouser with a classic Chinti & Parker cashmere roll neck. It's a timeless piece which can be worn day or night, and is such a classic style it will last for years.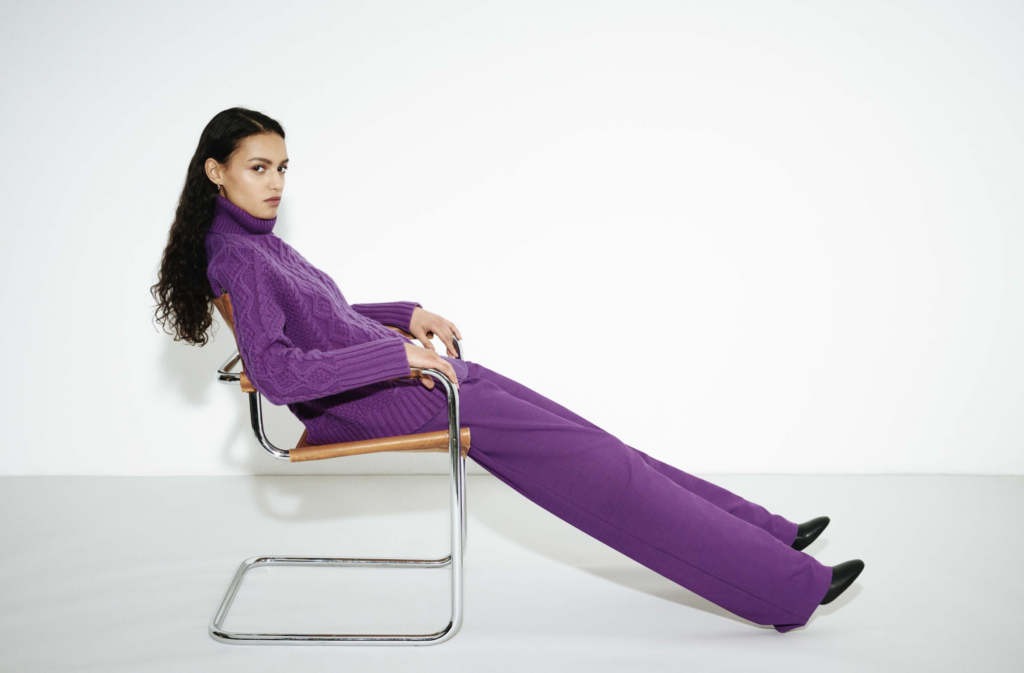 How important is sustainability to your production process? Sustainability has been built into the Chinti & Parker ethos since day dot; 10 years ago we really struggled to find yarns which were organic, ethically sourced or recycled. In the last few years the amount of materials we are now working with which have come from organic sources or are recycled and sustainably sourced has gone through the roof. As we've grown as a business we've had to adapt and rethink our practises to ensure they are aligned with our sustainable standpoint, which has been a really interesting learning curve.
What are the key pieces people should rent? The colour block shirt dress is so easy to wear, it's versatile, can be worn from day to night, dressed up or down and a really timeless piece which will withstand the test of time. Then the Eccentric dress is classic Chinti & Parker, it's bright standout print in a mix of such great colours. It's so bold that it's a great rental piece to wear to an event where you really want to stand out. Lastly, the Green Dot sweater is another really signature Chinti & Parker piece, it's fun, playful and classic.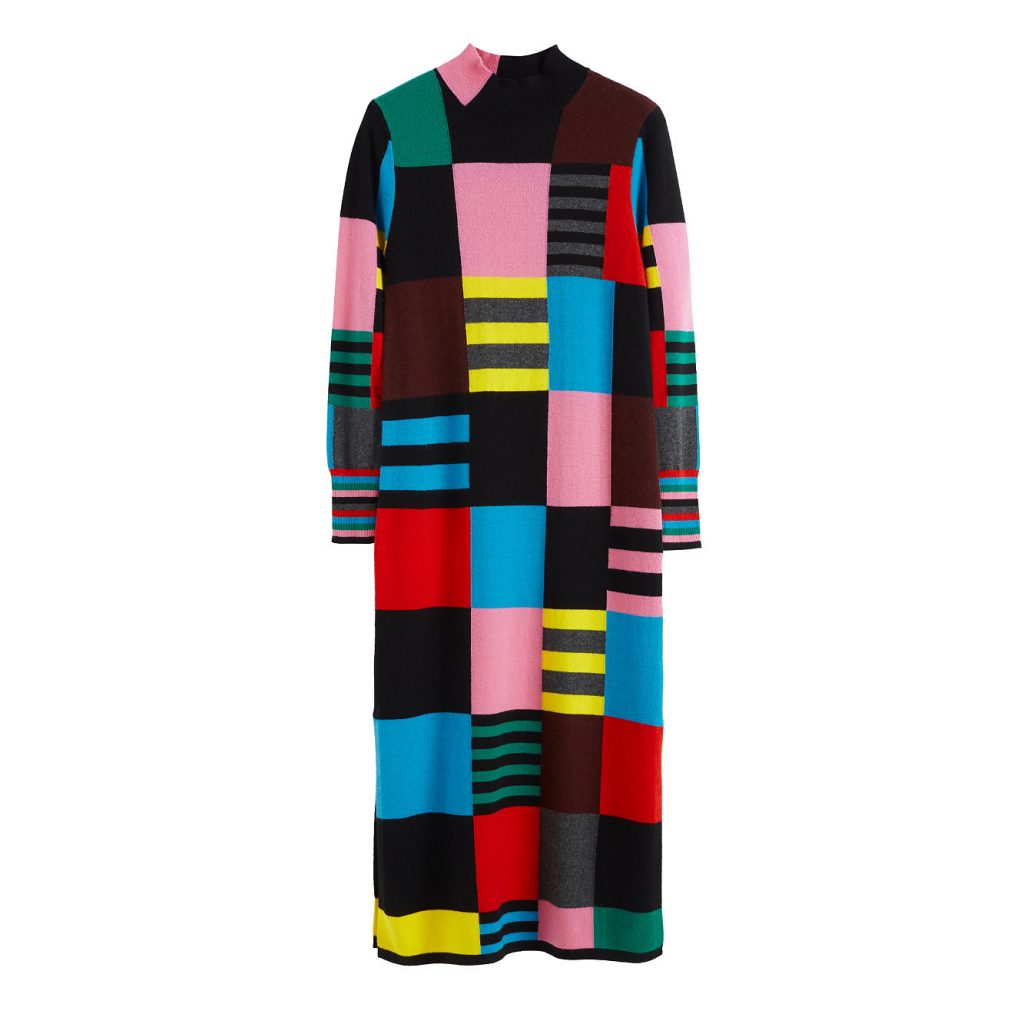 Name your go-to favourite restaurant? This has to be The River Café, you cannot go there and have a negative experience, it's just not possible! It's so lovely to sit outside next to the river in the summer and watch the sun go down.
What's your approach to borrowing fashion items? My Chinti & Parker Co-Founder and cousin, Anna Singh and I have a very interchangeable wardrobe, we borrow from each other all the time! We have a very different style, and wear any borrowed items very differently, but it just goes to show how versatile classic items are to style.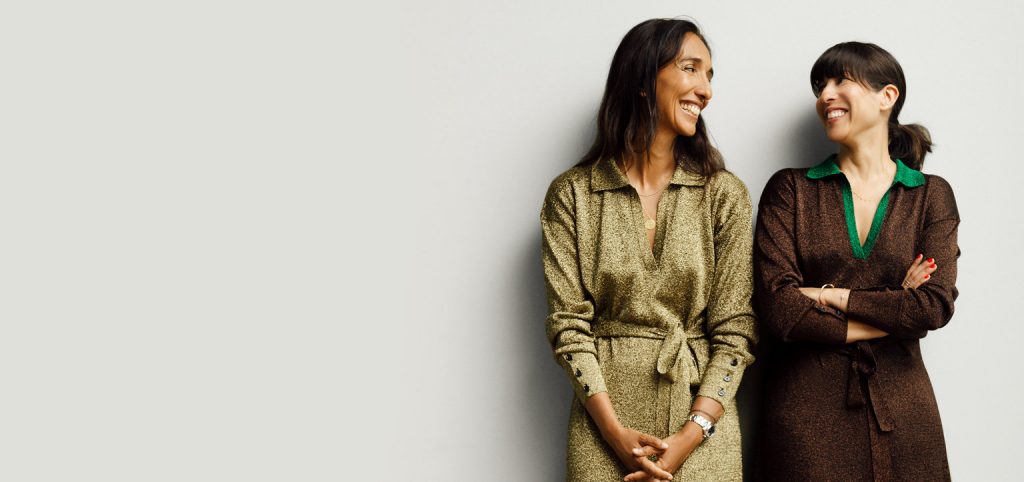 Three people we should be following on Instagram… Chinti & Parker, obviously! I think Celeste Barber is hilarious, I can't get enough of her and if Phoebe Waller-Bridge had an Instagram I would follow her religiously. At present I'm having to make do with following her fan accounts and reruns of Fleabag.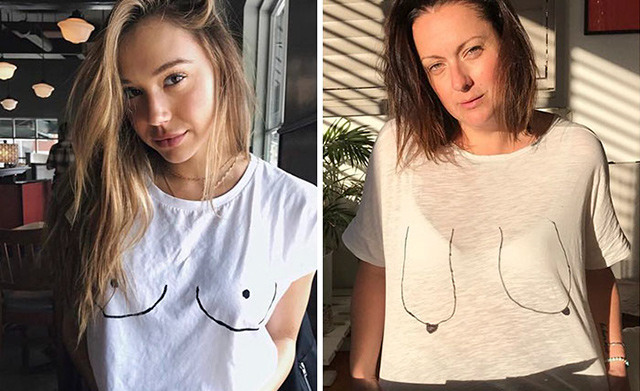 What books or podcasts are on your mind at the moment? The last book I read was A Fine Balance by Rohinton Mistry, it's set in India and the narrative takes you through the changes in Indian society in the last century, it's a really interesting read! Then with podcasts, I love a true crime podcast and the last one I listened to was The Teacher's Pet. Which is about an Australian mother who disappeared in 1982 without a trace. It focusses on her relationship with her husband, a teacher, and his affair with a school girl… and I won't say any more but it's definitely worth a listen if it sounds up your street.
Who inspires you? All the women within my family are hugely inspiring to me, particularly my granny who came from India not knowing anyone in the UK and not knowing a word of English and all of our family's successes stem from her determination and drive. Any women who are unapologetic about who they are and refuse to take life too seriously are also hugely inspirational, key names again are Celeste Barber and Phoebe Waller-Bridge.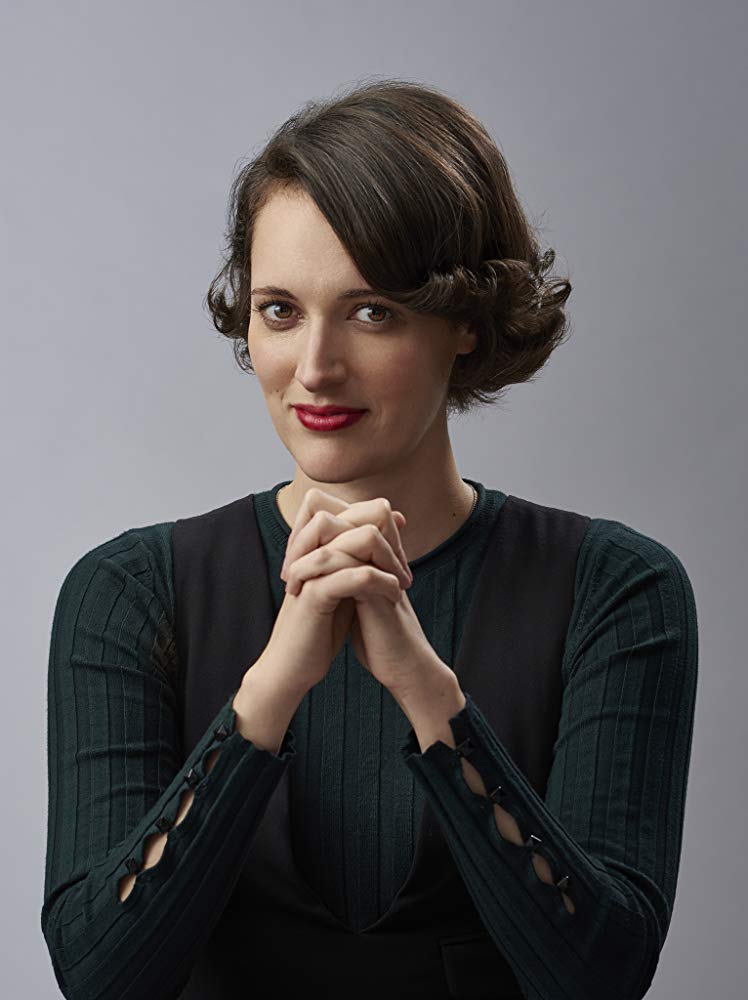 How do you live a more sustainable life? It was a conscious decision to launch Chinti & Parker with a sustainable ethos, and this is intrinsically linked into my personal life. There's little things that everyone can do, which all add up and make a difference, such as; turning the lights off, taking canvas bags everywhere with you and switching to natural washing products. Then there's also slowing down your rate of consuming products, such as finding key pieces which you know you will wear forever, that you know you can mend and that will withstand the test of time. If there's anything you're unsure about purchasing, try before you buy!
Rent and buy Chinti & Parker on MY WARDROBE HQ