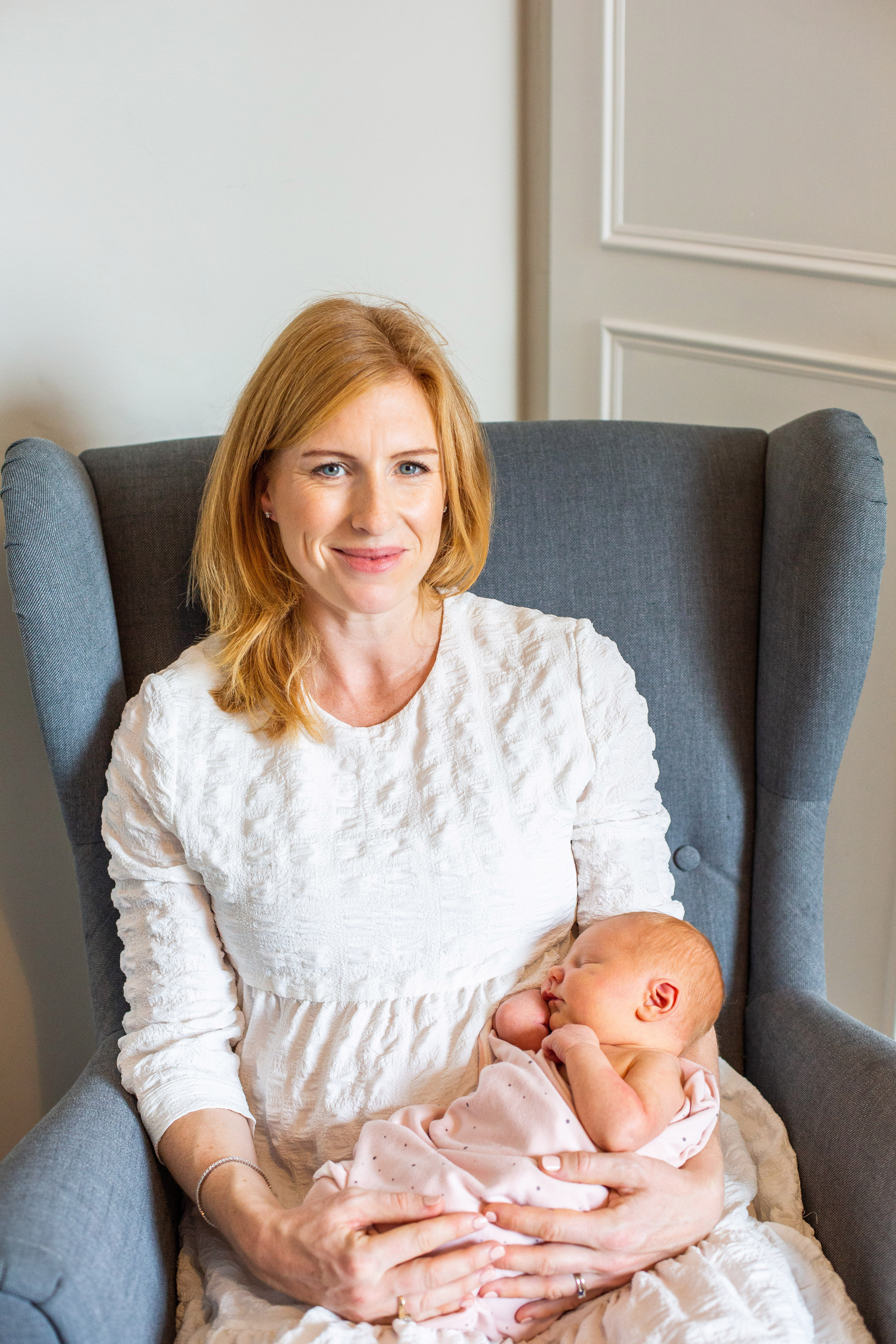 5 Minutes with… Rosie Stockley, Founder of MAMAWELL 💫
When did you first have the idea for your business, and how did this evolve to where you are today?
After the birth of my daughter Charlotte I used the knowledge I had as a postnatal trainer to work my way up to strength and good fitness again. It made me feel confident and happy knowing I was doing something for myself as well as looking after her. I saw a gap in the market for safe cardio and strength programmes for women who'd become mothers and decided to create the MAMAWELL Bootcamp. There are so many great yoga and low intensity workouts out there, but I had women asking me how they would ever be able to, for example, run a 10K again – so I wanted to create something a little more high intensity. My online programme evolved out of the live classes, enabling me to reach 1000s of women in their homes. Inspired by my own recent pregnancy, I added the pregnancy programme to the mix, supporting women through their whole motherhood journey.
When you were growing up, did you always want to work in your industry?
I have always been passionate about movement, having trained professionally as a dancer. I worked all over the world, dancing, teaching and choreographing. A move to New York with my husband's work resulted in cementing my passion for fitness with formal qualifications and experience working at the prestigious Equinox Gym there. Becoming pregnant and working in fitness inspired me to gain pre and postnatal qualifications, and I almost became my own client at that stage – I loved learning about what adaptations the body makes, and how us women can best support ourselves. All this experience led to MAMAWELL!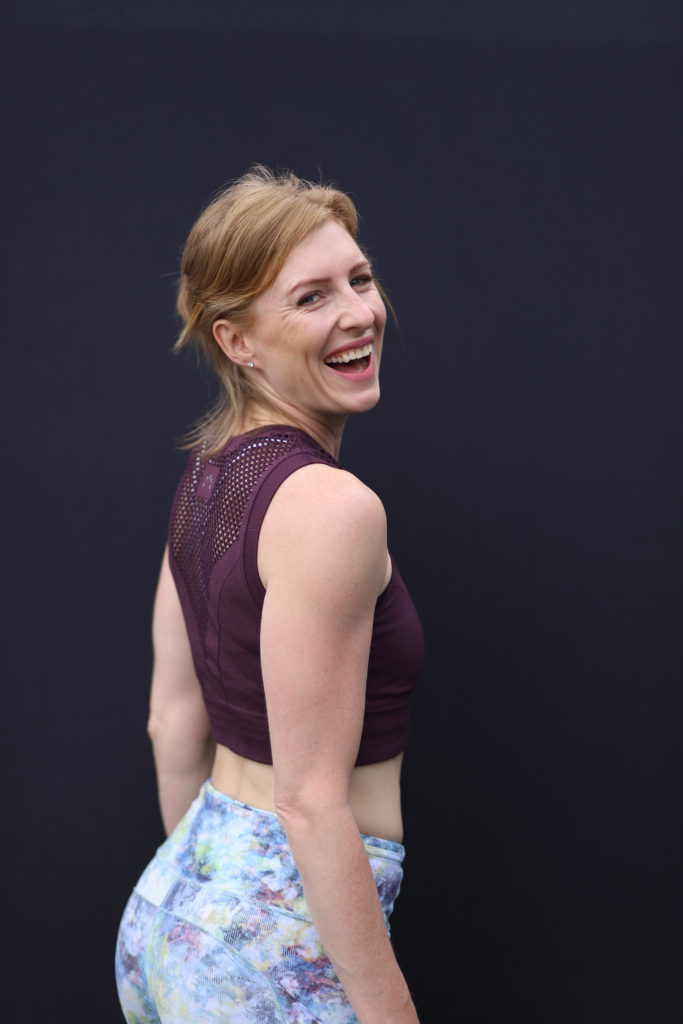 At MWHQ we are inspired by female leaders (particularly as our leaders are two incredible women!) – have you been inspired by past colleagues or leaders?
I've been lucky to have some incredible mentors – of particular note was an inspiring woman named Linh who ran a dance school and performing company where I was living for 5 years in Ho Chi Minh City, Vietnam. She was my employer – built the business up, managed a fantastic team and never stopped with her passion and dedication. She taught me so much about management of people and business – and we also became great friends and collaborators. I'm inspired by so many other small business owners, and I'm lucky to meet some of these women through my Instagram community.
What's your favourite fashion trend for your children?
I have a 4 year old daughter, who seems to be in a dress phase everyday – so I just have to embrace that, as much as I want to dress her in cool jeans. I love dressing her in colours for the season. We wear a lot of blush pinks, mustards, soft browns – so they are a bit more muted in autumn & winter and brighter in the warmer months.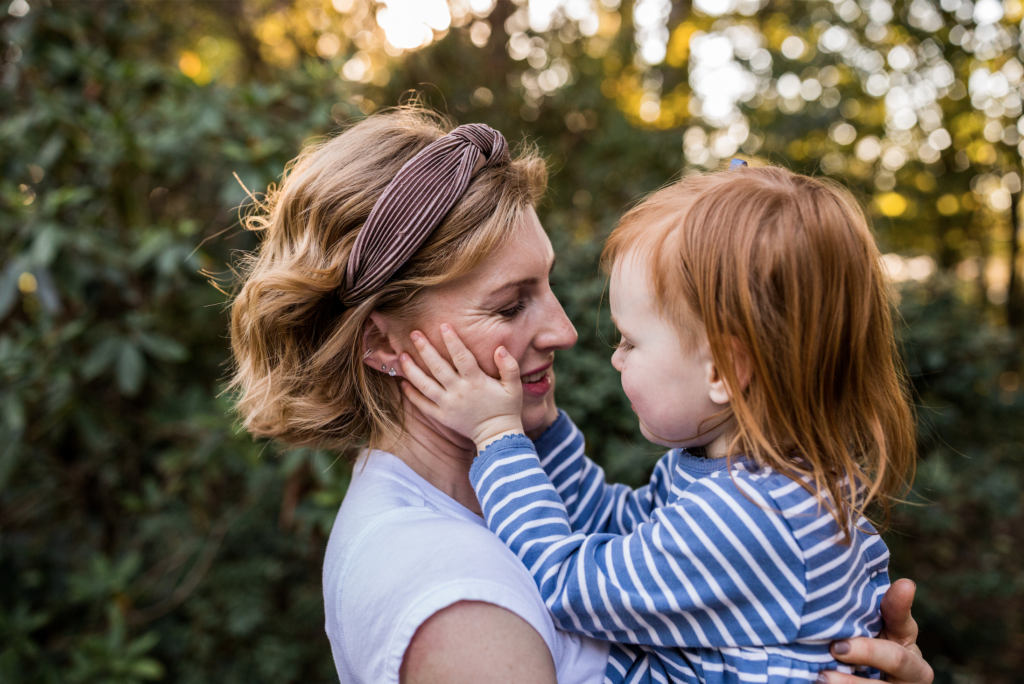 What's most important to you when choosing an outfit for yourself, and for your children?
I tend to try and focus on quality and buy a little bit big so there's room to grow. The clothes get worn really hard with little kids, so they need to be good quality to wear again and again. It's not possible to always buy completely sustainable kids clothes, so I balance that with the thought that she'll get lots of wear out of them and I can also pass them down to her younger sister. We are lucky to be given some fabulous pass me downs from friends, and I think that's a really good way of giving the clothes a longer life. For myself, I made a conscious decision 2 years ago to 'shop my wardrobe' so I stopped buying things from stores unless absolutely necessary. It gave my clothes so much more life and I wore things I never usually did before! Now I think about what I need before shopping, I'm buying less and wearing it for longer.
What is your favourite piece from the My Wardrobe Kids platform, and which piece would you choose from the women's site to match?
I absolutely love the swing dresses for girls from The Middle Daughter (wondering if they do in adult sizes for matchy matchy?!) Marie Chantal is just gorgeous for the classic styling, and it's great you can rent as the price point is fairly high for kids clothes.
There are so many amazing brands on the women's site – I would use this to rent something that I'd never normally be able to buy. I just love this concept as I think a special outfit can bring so much confidence and joy to the occasion.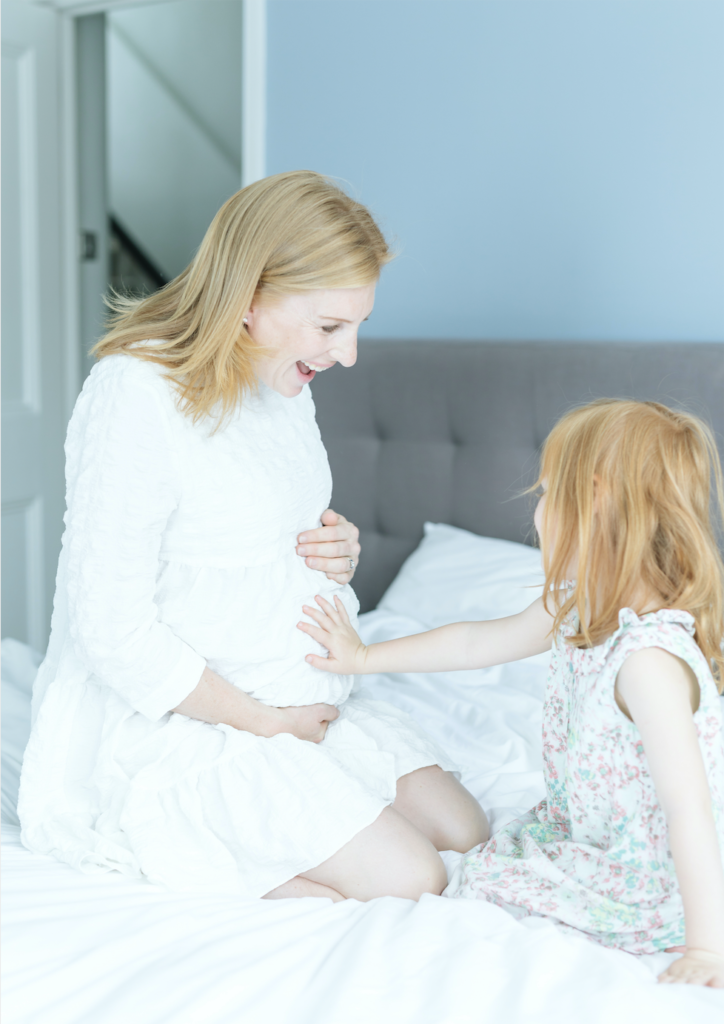 You share our sustainable values – what do you like about the experience of rental and resale fashion and how it can help the current consumer climate?
I think it's the way forward to be honest. Fast fashion has had a huge impact on the environment, but equally on the human cost. Modern day slavery is being fuelled by our consumerism. A lot of the time we don't wear outfits more than a couple of times, especially if it's for an event like a wedding. So I think renting a high quality piece that can be reused for many people is the perfect solution. From a fun fashion concept, I personally love the idea of trying new fabulous outfits and brands that might be out of my price point. It's also a nice way to discover new brands, try to see if the items suit to maybe buy from in the future.
What would you say has been the driving force for your success?
I think I'm quite a self motivated person. I do have a desire to have a certain lifestyle and equally to be strong and healthy – so I think working hard can enable me to reach both those goals. I am supported by a wonderful husband, who listens to my ideas, chimes in and generally bigs me up, so that is so helpful. Now I have my two girls, I work for them – hopefully inspiring them as well as providing for them.
What were your favourite outfits as a child?
I think I've always loved layering up and accessorising! My favourite outfit I remember was tights with culottes on top (remember them?!), DM boots, polo neck top and cardigan, plus a velvet hairband. To be honest I'd wear that now, but it was definitely a cool outfit in the late 80s!
What are your top tips for getting through lockdown?
The lockdowns have been very tiring, especially for those with children. Gone are the days of the first lockdown where people were optimising their time at home – a frenzy of workout classes and zoom quizzes. Now we're more in survival mode, trying to get it done. Having said that, I think 30mins minimum outside per day is vital, a brisk walk or more if you can. On MAMAWELL I'm offering lockdown live classes on IGTV as a way for women to catch up on a bit of movement when they can.
Trying to find some me-time is important if at all possible; this just needs to be half an hour – maybe reading, watching your own tv show, a bath, a walk, a call with a friend, cooking – whatever floats your boat, but schedule it in if possible.