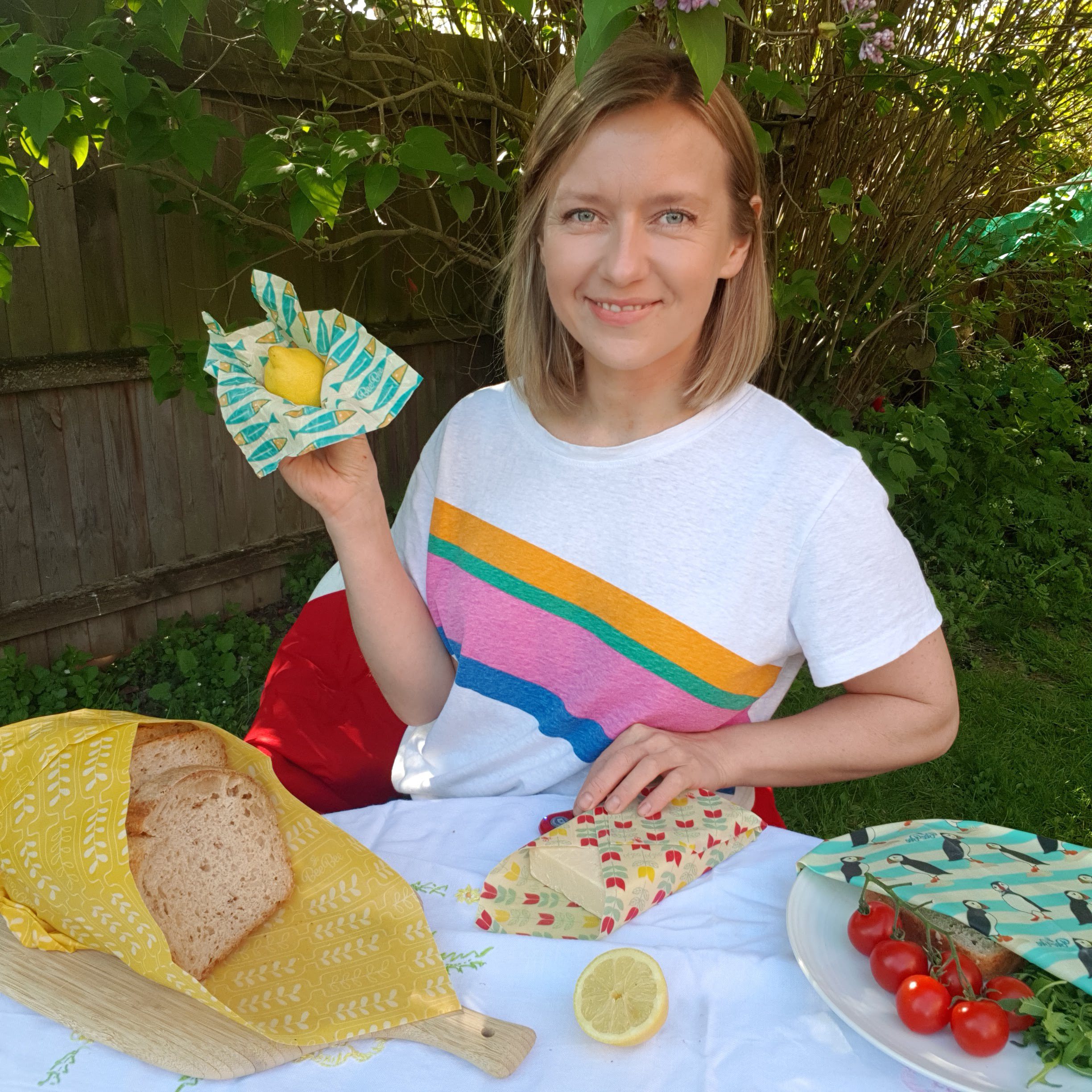 5 Minutes With… Kath Austin from BeeBee Wraps 💛
When did you first have the idea for your business, and how did this evolve to where you are today?
I'm obsessed with the natural world and its protection. I'm a mother to two wild and wonderful daughters and formerly a successful charity fundraiser with a lifelong passion for positive social and environmental impact. My love of the outdoors stems from early years camping across the UK and being exposed to muddy paddles in rivers and early morning beach trips that finished late as we trudged back to the house windswept, salty and sandy toed. I found my inner ecowarrior early on with the plight of endangered whales being slaughtered in the '90s, it's never stopped and I still hold my eco warrior responsibilities as seriously.
BeeBee & Leaf started as a sideline project looking at ways to address the horrifying amount of single-use plastics our family was getting through. After 18 months of development in my kitchen at home, the BeeBee beeswax food wrap went into production. We tested the wraps with everyone we knew and quickly realised it was a solution that resonated with anyone conscious of the plastic pollution crisis.
The business seemed to grow astonishingly quickly and in 4 years we scaled to produce wraps for the likes of Lakeland, Booths and Abel & Cole as well as shipping them across Europe and beyond. It's been a rollercoaster ride full of the most elated successes and, sadly, some very low moments when I thought it was the worst of all jobs. Sometimes life drops a job in your lap and that is how I see it. We all have a responsibility to take action and care for our world; this seems to be mine.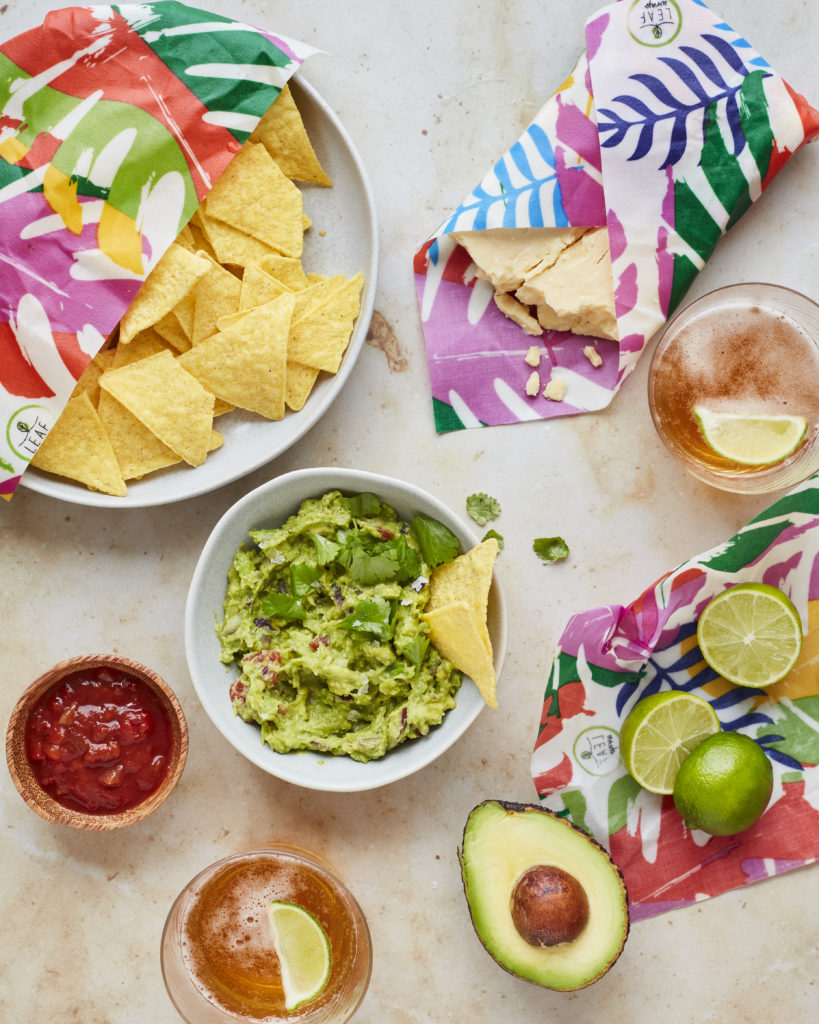 When you were growing up, did you always want to work in your industry?
As a child I wanted to be a veterinarian however I'm not studious enough to make it through seven years of university. On some level I always knew I would spend my life working towards making the earth a better place. It sounds so glib to say that, like I'm a beauty queen casually touting world peace as a dream. I feel it to my core though. I stand barefoot in the garden and know I'm part of this planet. The road was winding and long but I finally got to the beginning of the journey to help.
At MWK we are inspired by female leaders (particularly as our leaders are two incredible women!) – have you been inspired by past colleagues or leaders?
I love this question, I have so many inspirational people in my life but I do have two particular favourites. One global hero and one local. Yvon Chouinard the founder of Patagonia is utterly refreshing and breathtaking in his fearless business unusual behaviour. I loved reading his book "Let My People Surf" which expanded on his approach, for instance they give their IP to competitors to share the knowledge which is unheard of. Now he wields the size and power of Patagonia to lobby governments and disrupt their market for the good of the earth. He is passionate about the outdoors, something he has not lost throughout his life and it's clear he leads a simple life despite his riches. Really, who needs more money than they actually need? I think he's been the biggest influence and remains a hero in my eyes.
On a more local level, Dr Lynn Morgan MBE, who led the Arthur Rank Hospice Charity for 10 years where I was a fundraiser before all of this. Lynn showed me how to be a woman in business. She retains all the feminine qualities disassociated with business leadership whilst being an incredible CEO. We need role models who look like us and she came to work every day caring about the same things I cared about, from not spending enough time with my kids to hitting the gargantuan fundraising target. I didn't just see the incredible women either, I saw her worries and weaknesses, yet they didn't hold her back. I am very grateful to her for being there at the right time.
What's your favourite fashion trend for your children?
The ladies of the BeeBee household are all big fans of the Breton stripe. And it helps that one of those young ladies loves zebras so it's an obvious choice for her! We also love pairing skirts with big boots, practical and feminine, ready to take on the world… or just climb a tree.
What's most important to you when choosing an outfit for yourself, and for your children?
I love buying second hand or vintage. The classics are still fresh and well-made pieces repair well too. Our fast fashion culture leaves us with mountains of perfectly wearable clothes destined for landfill. I use Thrift.plus to buy clothes and love a good charity shop too. If I can't find anything second hand, (jeans are hard for my short stature), then I try to buy from ethical traders who offer more transparency like People Tree or Rapanui. EthicalConsumer.org can help fathom out who is best to buy from on the high street too.
As for the kids, aren't we much more ready to dress kids in second hand clothes? I've never really understood the barrier for adults if this is the case. I like Loopster.co.uk for buying the kids' clothes and we get a lot of hand-me-downs which are loved dearly.
What's your favourite piece from the MWK platform and what would you choose from women's to match?
For my daughter I would choose the Emilyn Tutu Skirt, and to match I would choose the Sienna Sequin Dress from Mary Katrantzou.
You share sustainable values – what do you like about the experience of rental and resale fashion and how it can help the current consumer climate?
We definitely are on the same page here. There is just no reason why this model shouldn't work. We buy second hand vehicles and yet some pieces of clothing last longer than a car ever could, are much easier to fix (see clothes-doctor.com for advice) and are better investments. Renting a special, striking outfit for an occasion where you will never repeat the sartorial stunt is smart and classy.
What would you say has been the driving force for your success?
Success is a funny thing to measure and I often feel I haven't succeeded, however I am well aware that is my limiting belief speaking and not reality. I succeed in whatever capacity I do because of a few factors: I care a lot about the end goal and I want to stop the needless damage, it's so infuriating and avoidable. Caring what others think of me is another, maybe less commendable factor. I'm human and I care about what others think. I made myself accountable to my peers and want to succeed to make them proud. But success only comes from the team with which you surround yourself. My team challenges me to drive forward. They ask difficult questions and force a path forwards. Without them BeeBee & Leaf would not be a reality.
What were your favourite outfits as a child?
There is a photo of me aged 2 on a camping trip wearing a yellow bikini with little sunflowers strategically placed over my chest. I loved that bikini. I now have a mango-yellow bikini made by Deakin & Blue which is my grown up hat tip to that beautiful two-piece. Being a child of the '80s and a big Debbie Gibson fan I loved denim shorts and a waistcoat. It was the height of cool; no one could tell me otherwise.