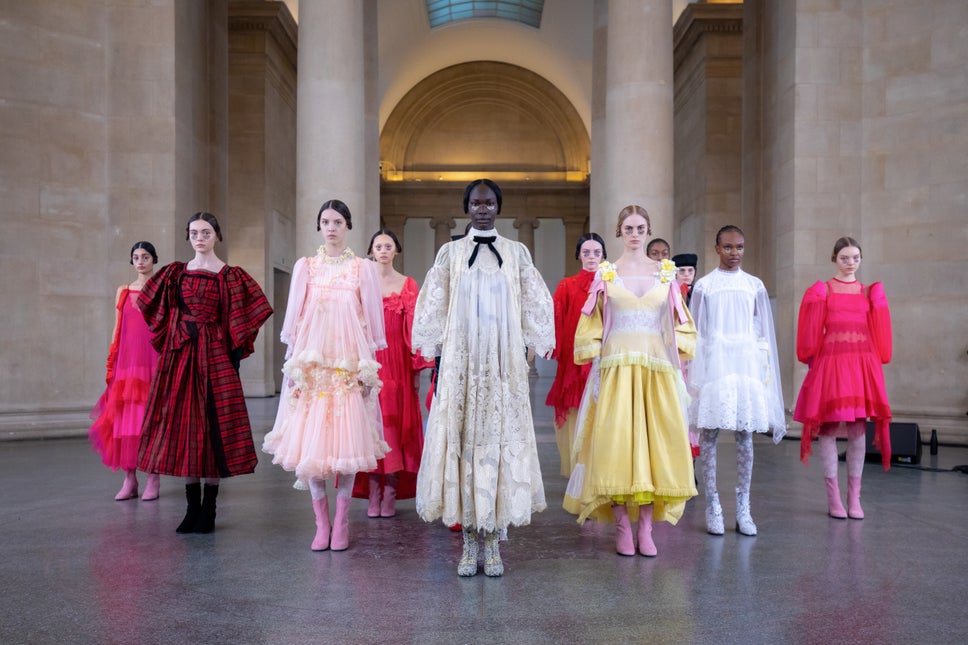 5 minutes with … Bora Aksu 🌸
MY WARDROBE HQ is proud to welcome Bora Aksu to the party! With his signature romantic Demi-couture pieces with a darker twist, Bora Aksu´s designs have gained the favour of many women and fashion practitioners worldwide. If you are looking for an elegant, intriguing, and seducing style then look no further ✨
– Who or what inspires you and your work?
Whether it's the past or the present, all my ideas come from what's going on around me: Therefore the city where I live and also the city I came from has a huge impact on my creativity. Where you live and what you see on a daily basis is necessary for inspirational reference which I try to use as a 'tool' instead of a 'crutch.' When it comes to inspiration I don't put any boundaries around it.. . Anything or anyone can be an inspiration to me. It's usually a big pot of ideas As soon as an idea comes to mind, i like to sketch it out. When you mix the ideas or blend them There was this ethnic quality, mixed with a spiritual vibe …I also travel a lot and see another part of the world with different cultures different. It is not so much about what designers doing but its more about how they are doing. Its about the design process, thinking process, and end product. Thinking outside the box of your own surroundings is the first step For me designs can never complete..Its more of a journey rather than the end result. Even the collections do not have a starting and endpoint in their process..It's very organic; some of the ideas give birth to new ideas and some of them dissolve or they overlap with each other..So for me its very hard to see the design process as an end product… I am searching for the perfect beauty (which does not exist) and on another level, I am searching for the perfect imperfection. Which shows in my work as conflicts.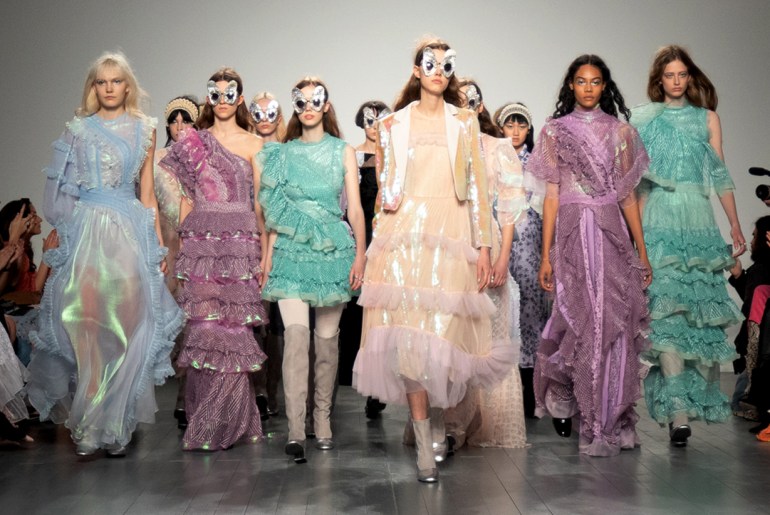 – Favourite fashion moment?
My favorite fashion week moment was my first show at this bar restaurant in south kensignton . It was straight after Central Saint Martins graduation and didn't have a clue and didn't even organise proper invitation send outs. Suzy Menkes came to the show and told the pr team at the door that she doesn't have an invitation but she doesn't think she needs one to get in. Of course she didn't need one and she watched the show front row and gave such good review. What an honor
Receiving awards has always been an humbling experience for me.. Also being invited to Buckingham Palace to meet with queen and received a thank you for my contributions to British fashion industry was a big highlight in my carrier. They all all very priceless experiences. But most important of all is the design ability I had and also was privileged enough to nurtured it. I think we all born with different gifts ; but I guess it all up to us whether to nurture these gifts, keep them or abandon them. When your gift becomes a passion you don't even think of it because you cant help doing it. I guess that was the case for my fashion design path. I love it so much that I don't know how I would feel without it. For me this is the biggest achievement. I think it's a blessing in life to be able to do what you love and I wouldn't change it for anything.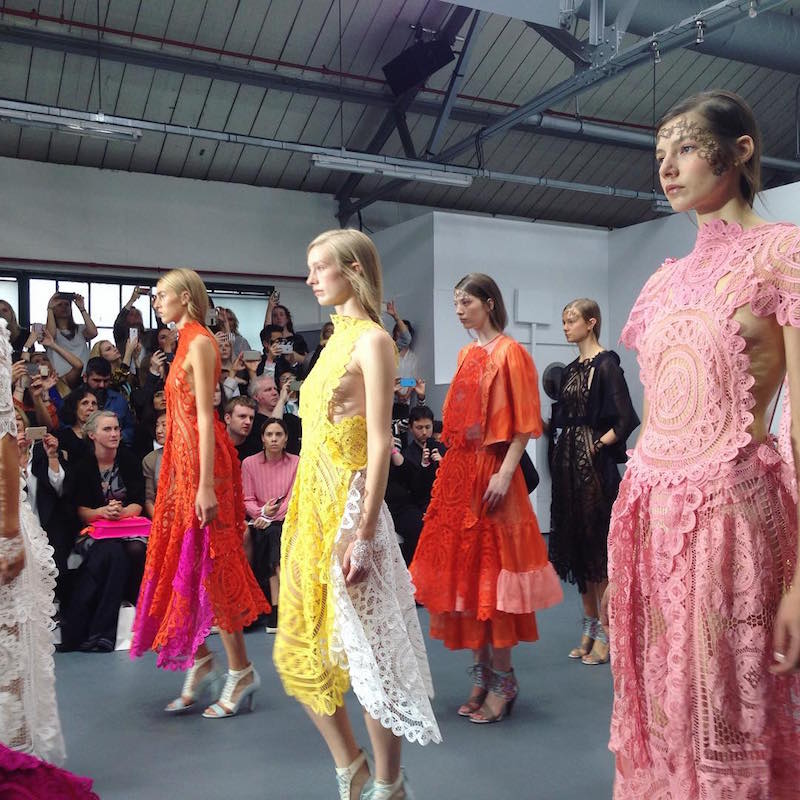 – What would you tell your younger self?
There is a lot to say.. I started my label straight after graduating from CSM , and there was a lack of business understanding which made me worried a lot at the time. I would just tell my younger self not to worry and focus on each step rather then the massive mountain standing in front of me. The business knowledge of course is important but most importantly the love you have for designing will conquer it all. I guess knowing the fact that fashion design is not a job that you can do during working hours;it is a lifelong commitment and it will be running in your blood. Knowing this commitment is one of the reasons why you need to love what you do otherwise it's impossible not to burn out. I worried about the business side of things when i started and now I have 62 stand-alone bora aksu stores, so things happen at the right time if you open to it
– Favourite item from your collection on MWHQ?
The dresses have always been my thing . So any of the dresses that make you feel that you are in a dream would be also my favorite item I describe my collections as demi-couture as the finishing technics and the quality always aims to be on the Couture level ; but yet it still has the RTW audience ..But if we divert the question as what differentiate my aesthetics from others the answer is indivuality; Fashion does not have the same dictating power as before decades. its moving more and more towards individual fashion rather then the trends dictating fashion. This is totally to do with how peoples approach changed towards the way they dress and the desire of being different.There fore I would like to carry on what I love doing and people who loves my style can still follow it for years and still be able to get the same taste
– What are you most looking forward to doing post lockdown?
I guess like everyone else being able to travel , to see my family being and able to meet with friends . I guess we would appreciate life much more post lockdown